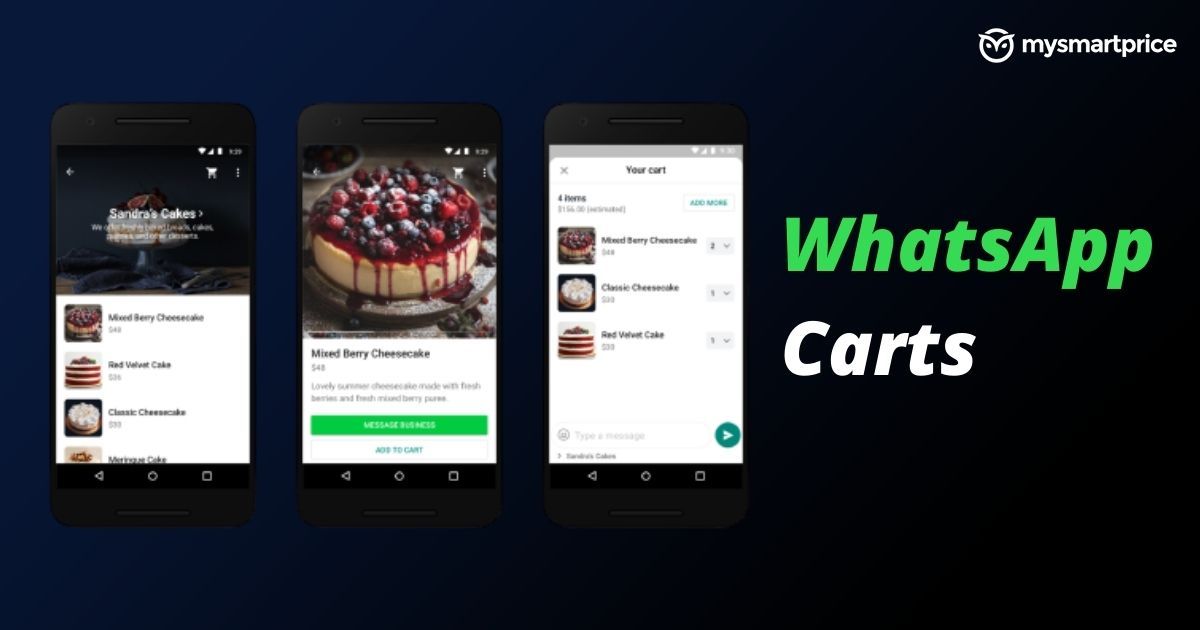 WhatsApp is introducing an all-new WhatsApp Carts feature for users and businesses. The new feature WhatsApp with Carts aims to make the shopping experience better. WhatsApp cites a survey and says that people feel more confident while shopping if they have an option to chat with the seller. With this new feature, people can browse a catalog of business, and order the products of their choice right from the app. The feature will go live for users across the country starting today.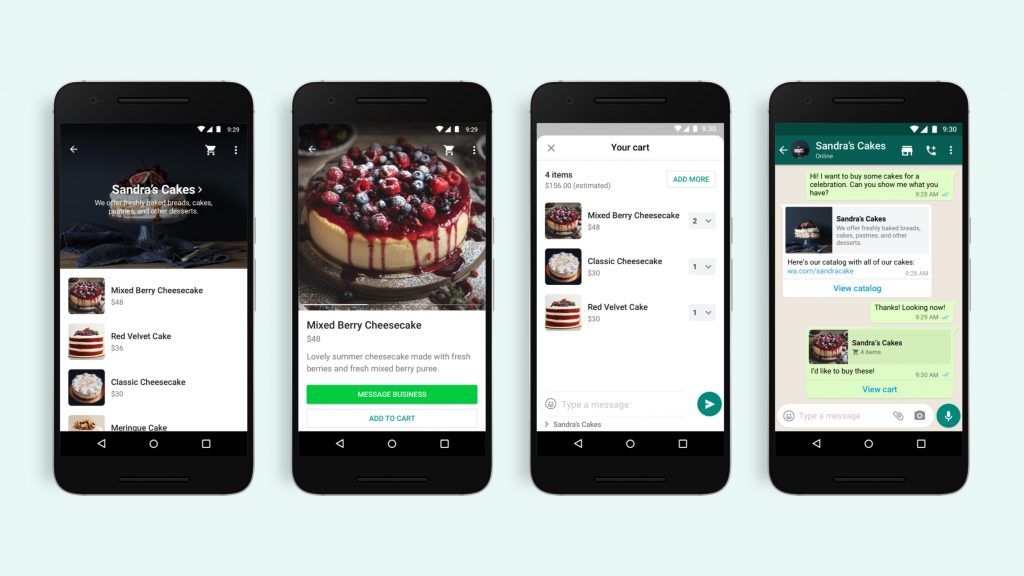 WhatsApp in a blog post said,
"Starting today, we're excited to bring carts to WhatsApp. Carts are great when messaging businesses that typically sell multiple items at once, like a local restaurant or clothing store. With carts, people can browse a catalog, select multiple products and send the order as one message to the business. This will make it simpler for businesses to keep track of order inquiries, manage requests from customers and close sales."
With WhatsApp Carts, WhatsApp aims to make the shopping experience hassle-free. Due to the ongoing pandemic, digital shopping has been the first choice of customers. With this tool, where users have an option to chat with the seller about every particular product, customers should feel more confident while purchasing a product. This feature should be really helpful for businesses like Ice-cream outlets, restaurants, and clothing stores. 
This feature will also make it easier for businesses to keep a track of online inquiries, and manage requests from customers. Globally more than 175 million people contact businesses via WhatsApp every day. Also, more than 3 million people in India browse through the catalog of the products offered by the businesses. With the new feature, we can expect these numbers to go up soon.
How to use WhatsApp Carts!
Go to any business account on WhatsApp, Initiate a chat, and tap the shopping button.
Browse through their catalog to see the offerings.
Users can view the product details simply with a tap on the particular product.
For every product user will see two options – 'Message Business', and 'Add to cart'.
Tap on 'Message Business' to enquire about a product, or simply add it to cart.
Once you've built your order, send it as a message to the business.
WhatsApp Carts feature will go live starting today. What do you think of the WhatsApp Carts feature? Is the feature already available for you? Do let us know in the comments below.