Highlights
This new WhatsApp feature is available on both Android and iOS.
No need to save an unknown number as a phone contact and delete it after the chat.
The latest feature is not limited to beta testers and is available on stable versions.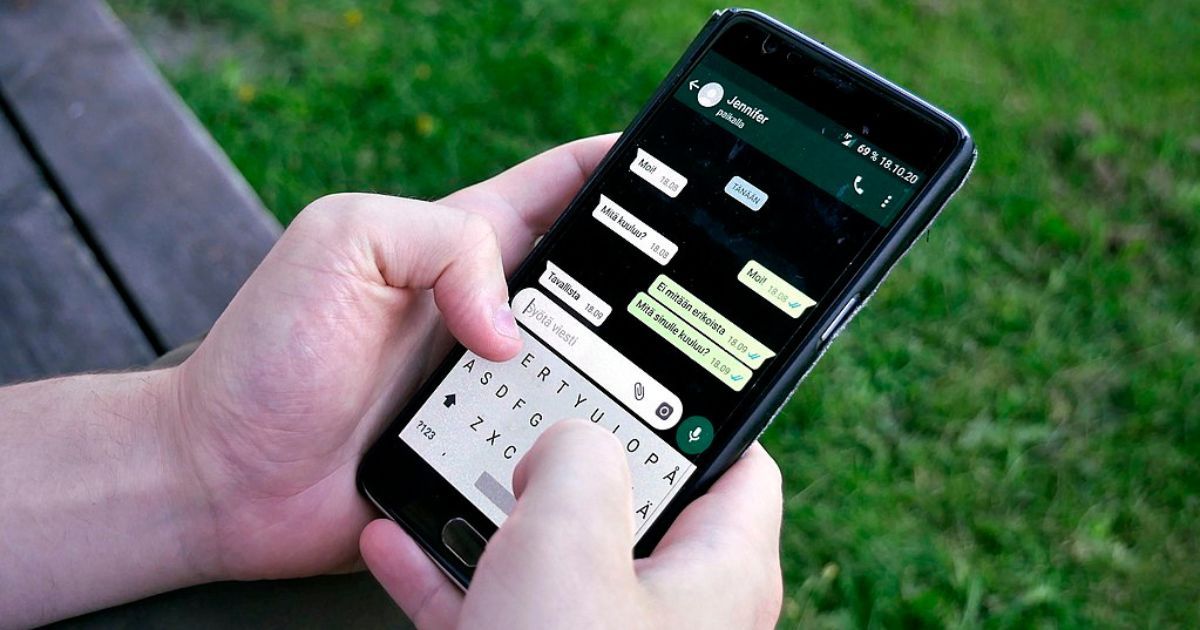 WhatsApp is the most popular instant messaging application in India. This is the reason you are more likely to find someone on WhatsApp when you are interacting with them for the first time. The process of chatting with an unknown number on WhatsApp requires you to save the number as a contact. This can get annoying if you have to converse with someone for only a little while as you will find your phone's contact book filled with unwanted numbers. The good thing is WhatsApp is finally changing this with its latest feature release.
How to Chat with Unknown Numbers on WhatsApp Without Saving Them as Contacts?
WhatsApp has finally released a new feature that allows users to chat with unknown numbers without saving them first. This new feature is available on both Android and iOS devices. It is a stable release which means you do not need to be a beta tester to use the new functionality.
The way this new feature works is you first need to launch WhatsApp and tap the New Chat option. Start typing the unknown phone number in the search box at the top or simply copy-paste it. You will see a loading icon along with the text, "Looking outside your contacts…". If the entered number is correct and the person uses WhatsApp, you will see the name associated with that number and the Chat option.
Tapping the Chat option will open a new chat window where you can start conversing with that person. WhatsApp also shows options to save the number as a contact and share an invite link. You can refer screenshots below to get a better idea of how the new feature works.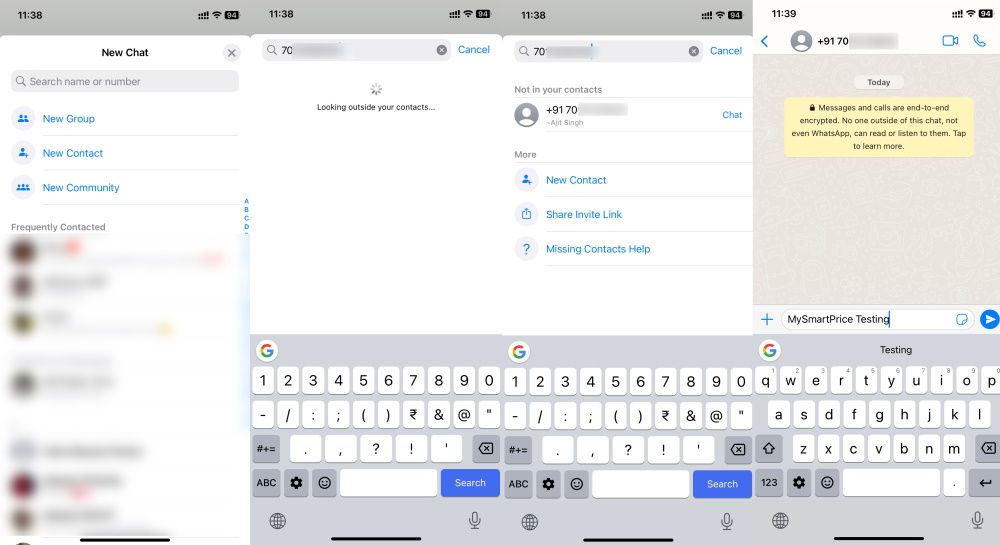 If you are not seeing this new feature on your device yet, make sure that you are using the latest WhatsApp version. You can visit Google Play Store on Android and App Store on iPhone to check if there are any pending updates.
Also Read: Whatsapp Scammer Using AI Deepfake Technology Managed to Steal Rs 40,000 From a Man in Kerala
In other news, WhatsApp has begun beta-besting animated avatars. These will allow users to be more expressive while chatting with their family and friends as these stickers are now animated. The team has added a dedicated tab for animated avatars in the tray meant for selecting emoji, GIFs, and stickers. These are currently in the beta phase but should arrive for everyone in the near future.