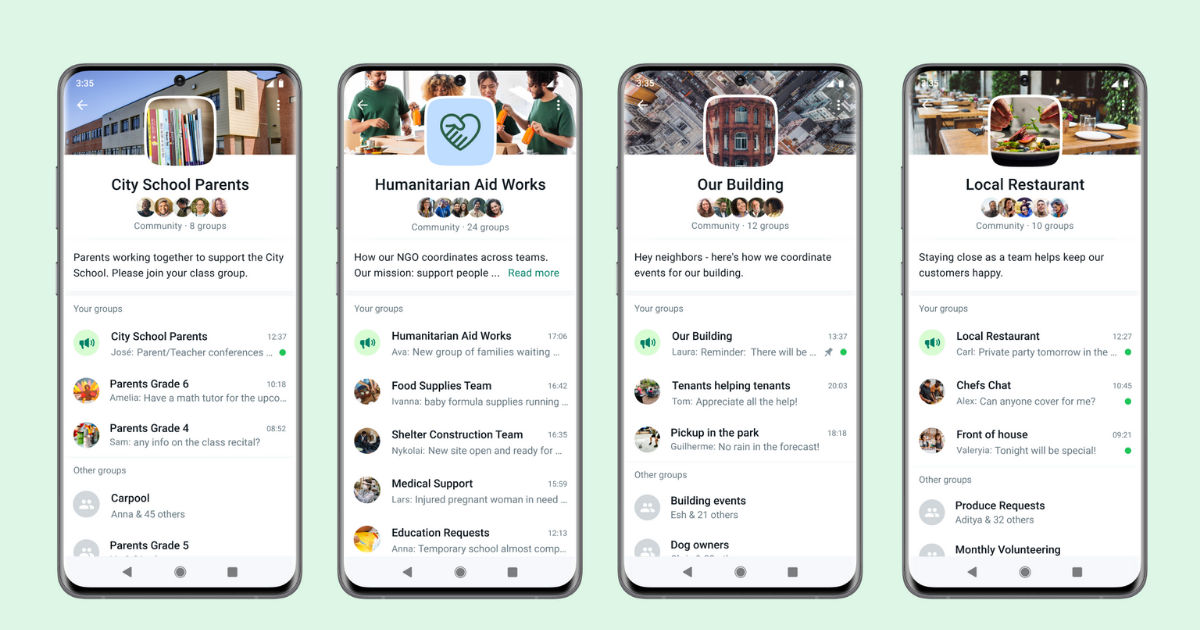 Last year in April, WhatsApp introduced several features coming to the social messaging app. Some of these features were communities, emoji reactions, the ability to share large files, and the admin's power to delete messages of others. WhatsApp has been rolling out a few of these features since the time of announcement to all users. Today Mark Zuckerberg, founder of Meta announced that all these features will be officially rolling out for all users across the world.
Zuckerberg posted a video on Facebook to announce the news publicly. He said, "Today we're launching Communities on WhatsApp. It makes groups better by enabling sub-groups, multiple threads, announcement channels, and more. We're also rolling out polls and 32 person video calling too. All secured by end to end encryption so your messages stay private,"
What is WhatsApp Community?
WhatsApp has confirmed that it will start rolling out the Community feature for both Android and iOS users starting today. WhatsApp Community will allow users to manage busy conversations among organisations. It will enable people to bring together separate groups under one umbrella with a structure that works for them. The WhatsApp Community option will be available at the top of the chat section from where users can create a new community and add the people they want.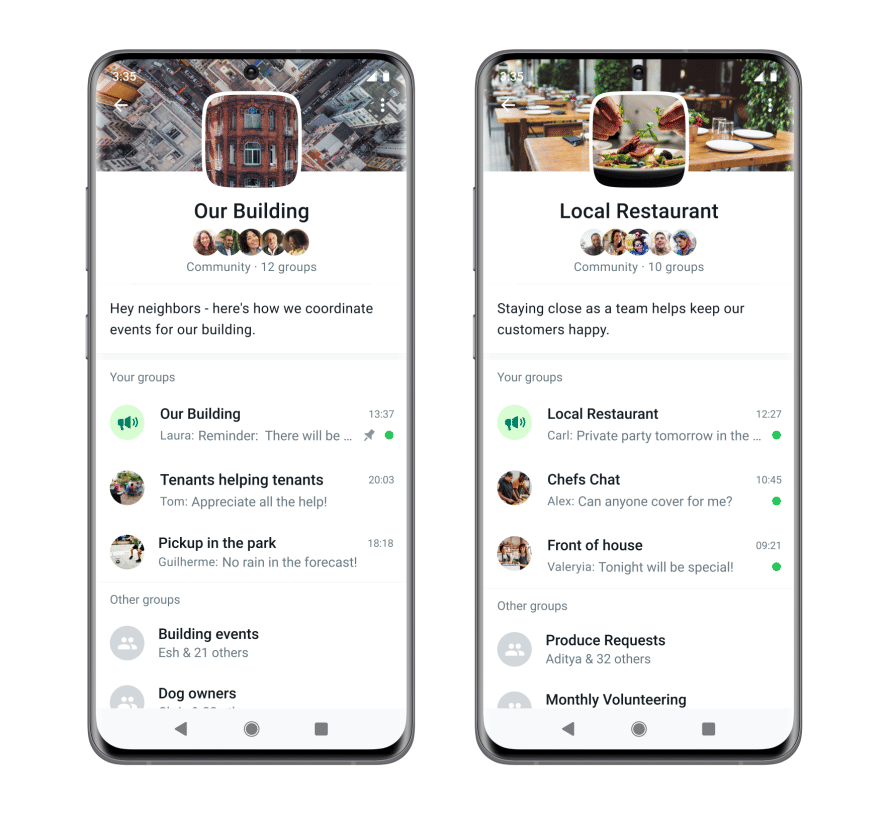 The community will be a one-stop general message and discussion centre inside the community. Admins will be able to broadcast their message inside the community to which others can react. Users will be able to create sub-groups inside the community with a separate sections of people. This feature will be useful for societies, schools and colleges, organisations, businesses, etc.
Zuckerberg says that communities will be secure and include end-to-end encrypted messages. No member will have access to the messages of other members.
More Features Coming to WhatsApp
Along with the communities, Zuckerberg also announced several new features coming to WhatsApp starting today. The Meta founder announced that WhatsApp video calls will now have a capacity of 32 people. Users can invite users via call link on WhatsApp. The company is also rolling out the ability to create polls in chats. The social messaging app has also increased the group limit from 256 to 1024.
Mark also talked about the emoji reactions which WhatsApp already rolled out in India and other countries. Users can now share large files of up to 2GB on WhatsApp. Group admins will be able to remove unwanted or problematic messages from everyone's chat, regardless of who sent them.
WhatsApp has been rolling out several features continuously to take on its competitors such as Telegram, Signal, etc. Earlier today, the company announced that it is rolling out a new iOS update for all users, which allows them to view WhatsApp statuses directly from the user profile.