Highlights
Companion Mode first arrived on Android last month.
It syncs your messages and calls across all linked devices with end-to-end encryption.
Status Archive lets Business users archive status updates after 24 hours.
WhatsApp has finally expanded Companion Mode to iOS users. It gives users the freedom of using their main account on up to four devices at the same time. It was one of the highly requested WhatsApp features and first arrived on Android devices last month. In another beta update, the team has added the ability to archive Status updates for WhatsApp Business users. Let's have a closer look at both of these new features.
How to Use WhatsApp Companion Mode for iOS?
WhatsApp Companion Mode is now available on iOS as the team pushed the version 23.10.76 update on the App Store. Once installed, users will be able to link up to four devices to their main account. The feature syncs all your messages, media, and calls across all linked devices while maintaining end-to-end encryption. It means regardless of the device you are using, you will not miss out on conversations or any important messages.
However, you do miss out on a few features like sharing status updates and managing broadcast lists when using a linked device. It is unknown if these features will become available on other devices in the future.
Here is how to use WhatsApp Companion Mode on iOS:
Launch WhatsApp on your other device.
Look for the "Link this device" option on the registration screen. It is right below the text field where you have to enter your mobile number.
This will generate a QR code that needs to be scanned using the primary device.
Open WhatsApp on your main device and visit Settings.
Tap Linked Devices -> Link a Device and scan the QR code shown on the second device.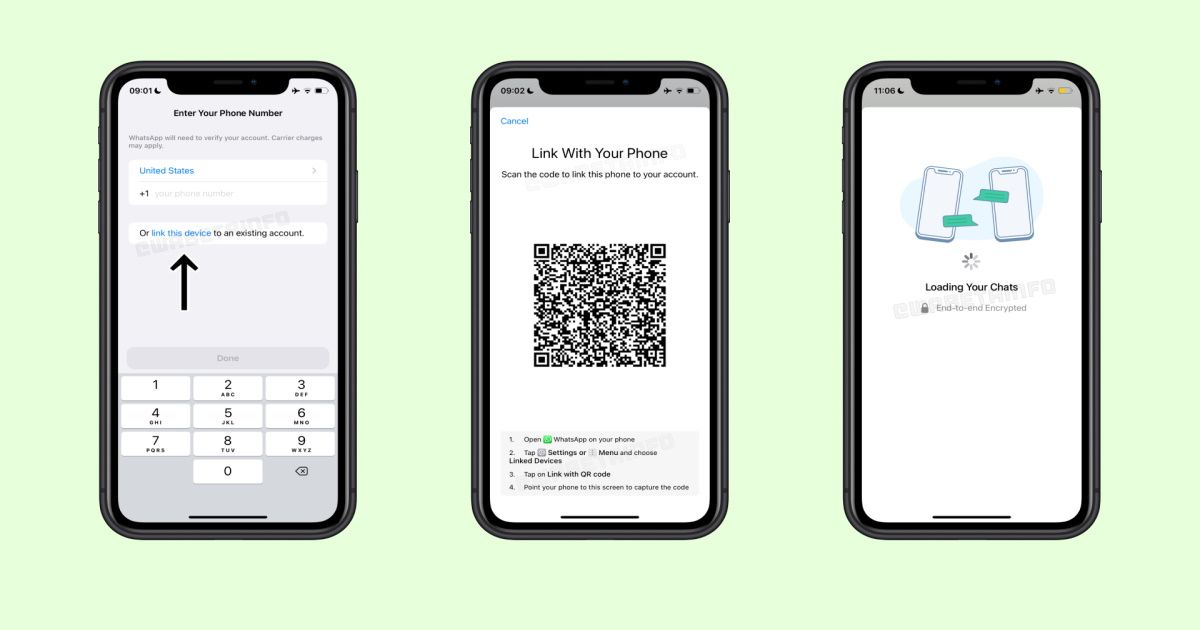 This will begin the syncing process between the two devices. You may have to wait a bit longer depending on the number of messages and media needed to be synced. One important thing to remember is that if your primary device remains inactive for a long period of time, WhatsApp will automatically log you out of all linked devices aka companion devices.
WhatsApp Business Beta Status Archive
In a separate WhatsApp update meant for Business beta users on Android, the team has added a new Status Archive feature. The feature works exactly as the name suggests. It archives all status updates after 24 hours which are then stored on the device for the next 30 days. Archived statuses can only be seen by the account owner and can be used for creating ads on Facebook and Instagram.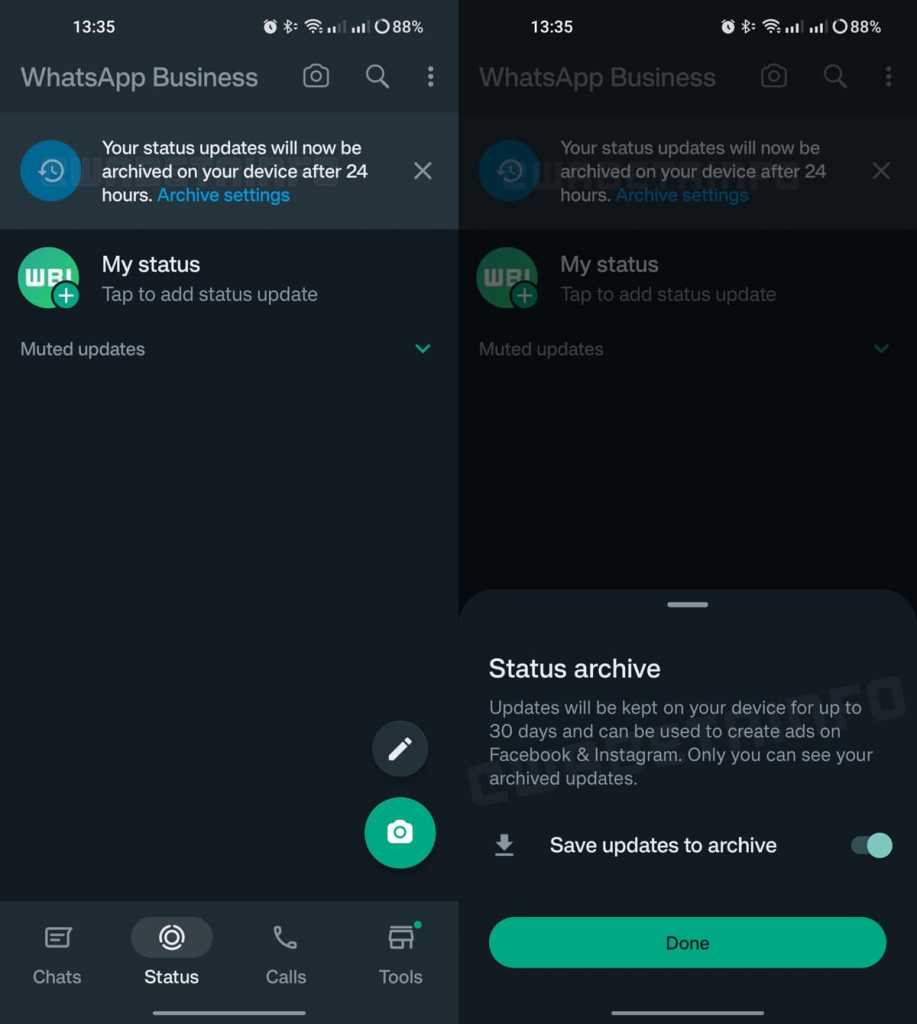 Another possible benefit is that WhatsApp Business users may be allowed to republish statuses from the archive. Status Archive is an optional feature and can be enabled/disabled anytime. If you are using the latest WhatsApp Business beta, visit the Status section in the app to see if there is a banner explaining the feature. It is unknown if the feature will remain exclusive to Business users or will be expanded to all users.