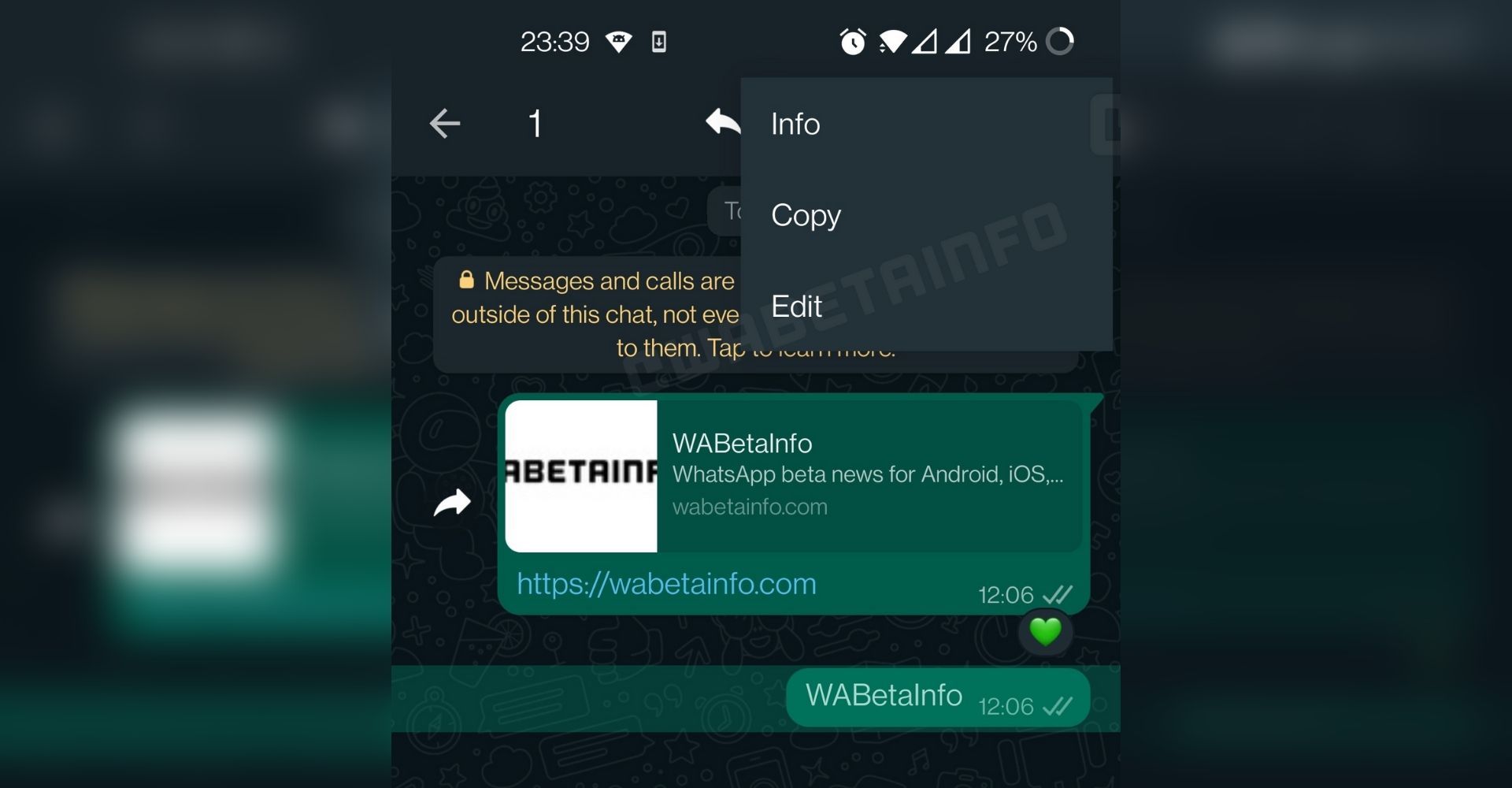 Whatsapp has been working in overdrive to add new features to the messaging application of late. The messaging behemoth, which is owned by Meta, was recently discovered testing the ability to exit a group silently, rich link previews, and a new status reply indication feature, and is now rumoured to be working on providing the ability to edit outgoing text messages.
Notably, this isn't the first time Whatsapp has been seen testing a new Edit option; the platform did so in 2017, but the feature never made it into the stable releases. Let's take a closer look at the new feature and everything we know so far.
Following Twitter, Whatsapp May Soon Introduce a New Edit Button
First discovered by WABetaInfo, WhatsApp is developing a new option that will let users edit text messages. As you can see from the screenshot attached below, once the feature has been implemented, users will be able to tap and hold on to a message, select the three-dotted icon on the top and choose the Edit option.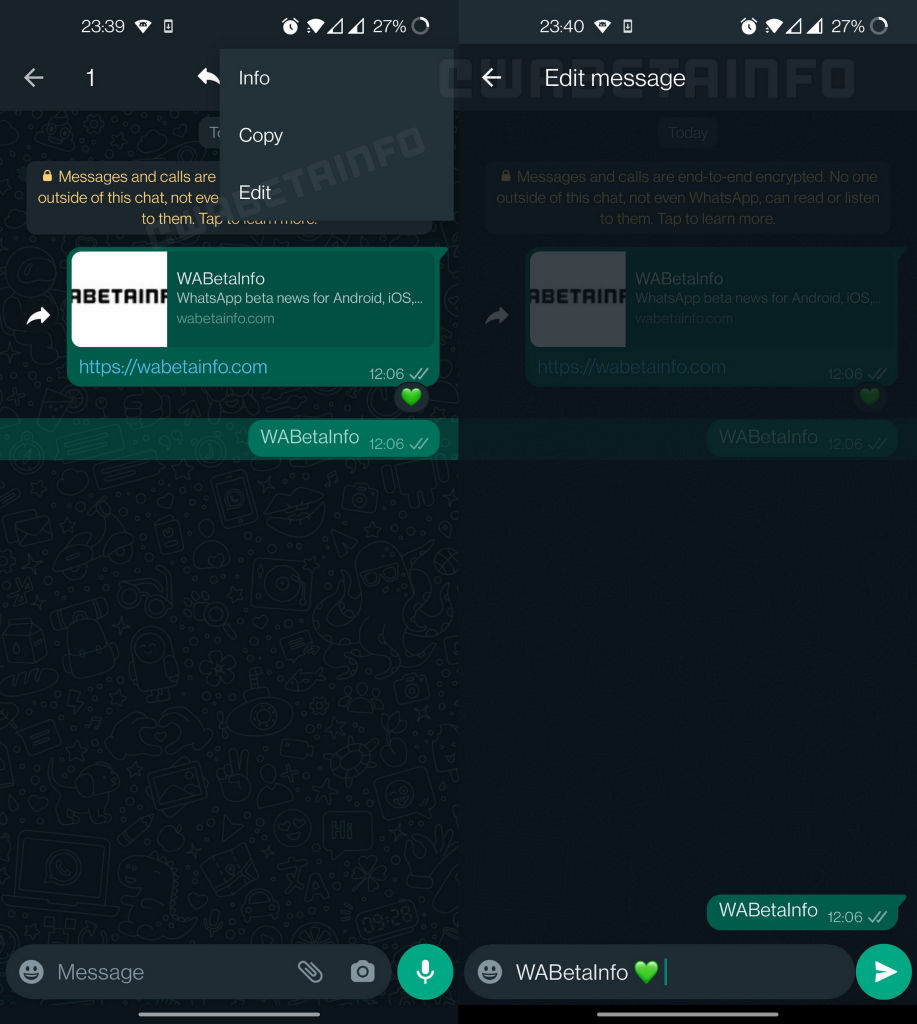 So, if you accidentally send a message with a typo, you may be able to swiftly correct it. The company does not appear to have any plans for an edit history, or the ability to examine the changes in modified messages, at this time.
Given that this feature is still in development, Whatsapp may decide to go ahead and implement an edit history feature. Furthermore, there is currently no information about the time window during which people can update their messages.
WhatsApp is reportedly working on bringing the Edit button to WhatsApp beta for iOS, Android, and desktop, with more information to follow. While this sounds exciting, no specific date has been set for when the upgrade will be sent out to testers or stable users. You may join Whatsapp's beta build program on the Google Play Store if you want to try out the feature before it's offered to the public at large.