Highlights
WhatsApp will soon autoplay GIFs received by the user.
The feature has been spotted in the latest WhatsApp beta update for Android 2.23.10.2.
WhatsApp has also introduced the Chat Lock feature in another beta update.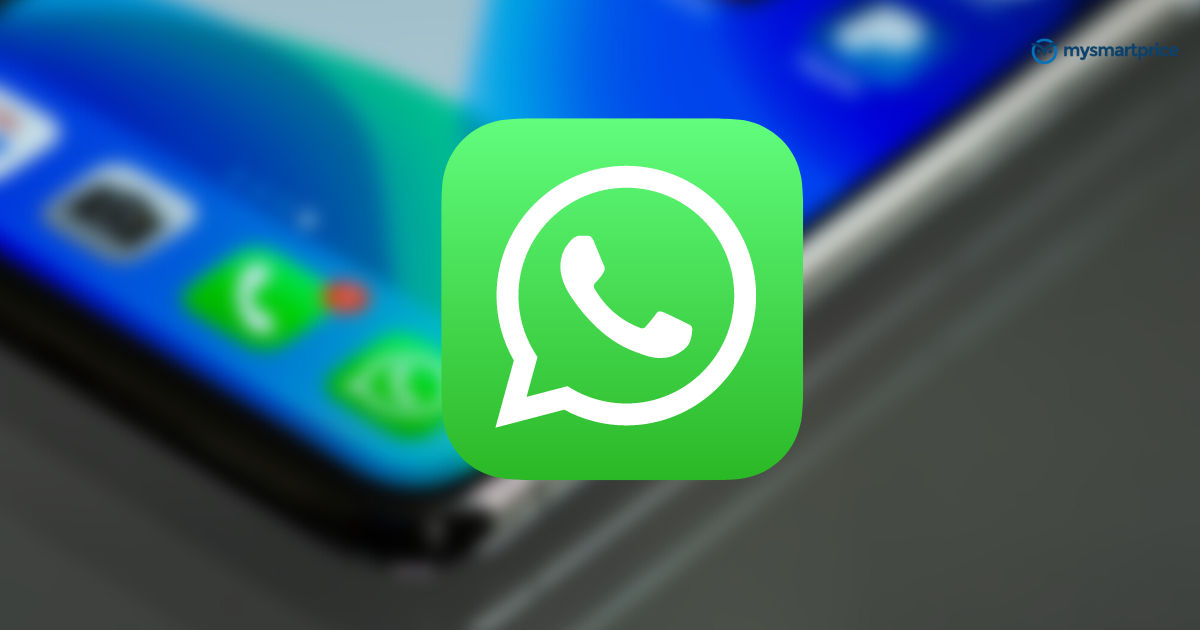 WhatsApp will start playing GIFs automatically when a chat window is opened. WABetaInfo has spotted the feature in the latest WhatsApp for Android beta update. Beta users can download the WhatsApp beta update for Android 2.23.10.2 from the Google Play Store immediately. For the uninitiated, the Meta-owned messaging platform doesn't autoplay the GIFs to avoid distractions; users need to tap on them to start playing. Read on ahead to know more.
WhatsApp Will Autoplay GIFs When a Chat is Opened
As mentioned before, the new feature has been spotted by WABetaInfo in the latest WhatsApp beta update for Android 2.23.10.2. You can download the update from the Google Play Store if you have signed up for the WhatsApp Beta program. As of now, it's not clear whether the feature can be toggled on and off from settings or not.
Previously, WhatsApp didn't autoplay GIFs for users so as not to distract them from the flow of the conversation. If users want to check the GIF, they can always tap on it to play it. However, with the latest beta update, WhatsApp is changing this. Now, whether the user opens the chat from the notifications or comes across a GIF while scrolling the conversation, it will start playing automatically.
WhatsApp Chat Lock Coming Soon in a Future Update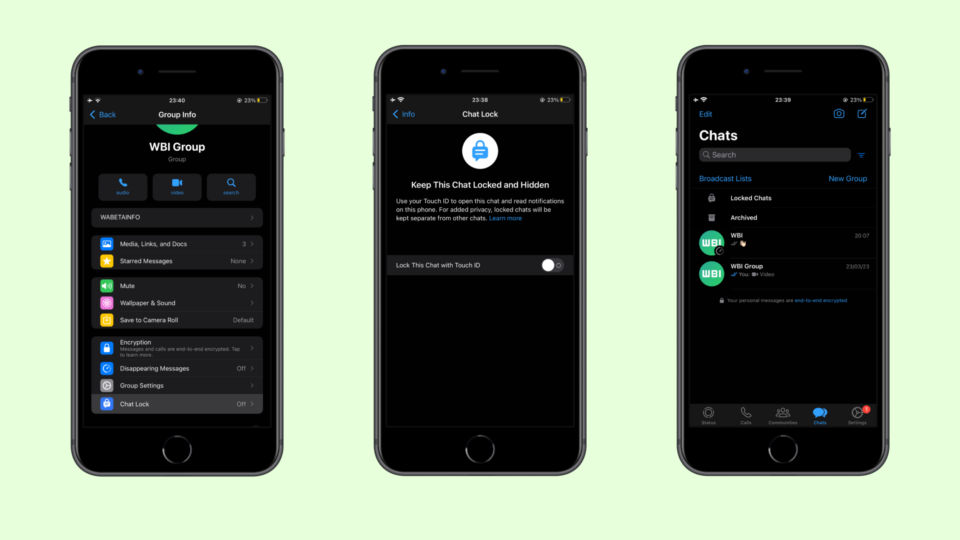 WhatsApp also rolled out the Chat Lock feature in the WhatsApp beta for iOS 23.9.0.71 update. As you can see in the screenshot above, the Chat Lock feature can be accessed from the Chat Info section of the app. You can lock any chat by scrolling down to the Chat Lock option and clicking on it. Once you lock a chat, it will be listed in a new section on the homepage called Locked Chats. You must run Face ID on your Apple device to open these locked chats.
To preserve the sanctity of the locked chats, WhatsApp will show notifications from them without a preview or contact name. Moreover, the media files sent in the locked chats are also not saved on the iPhone to ensure enhanced privacy in locked chats. Touch ID or Face ID security means you can only access these chats if you have also registered someone else's biometrics on your iPhone.
Both features are currently available to limited beta testers and should roll out to all users in a future update. Which of these two features do you feel is more important? Let us know in the comments section below.