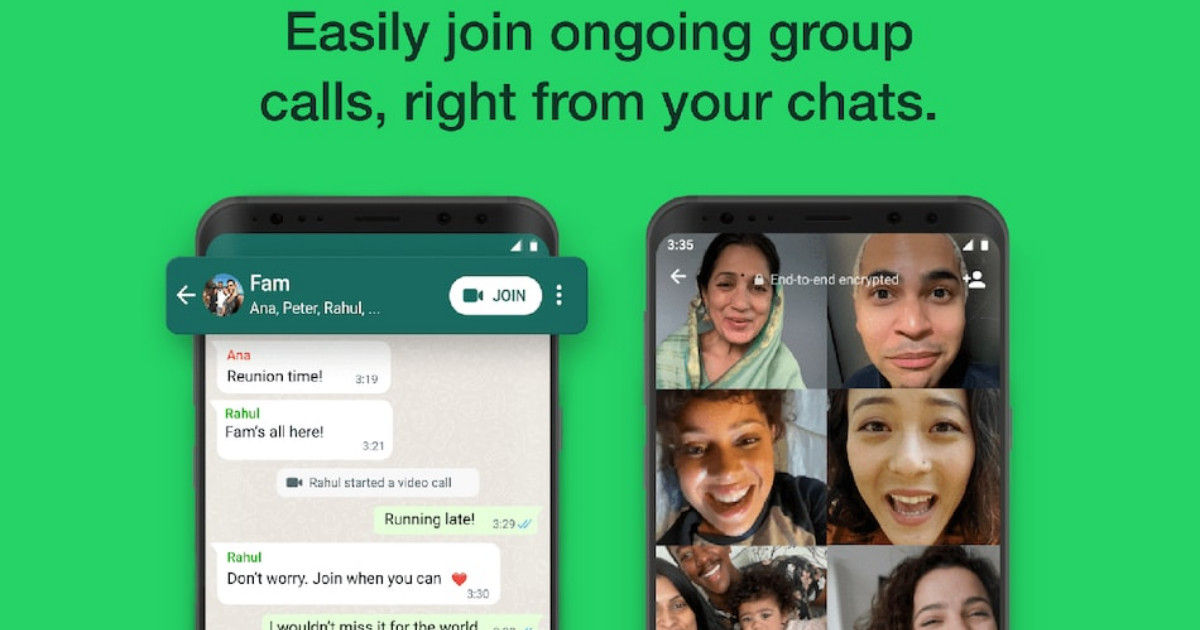 WhatsApp is introducing a new feature that will enable users in a certain group to organise a rolling group voice or video call, which any participant of the group can simply tap on once in order to join in to. The feature, which may be called joinable group call links, is not exactly new per se — the app has had the feature in stable form for a while. However, so far, the group call links would only be available in custom video calls made by users.
Now, the new feature will reportedly allow users to directly initiate a group voice or video call by tapping on the voice or video call buttons that have been integrated into groups with the latest update. Once a call is set up, all users present in the group will be notified about the call, and a separate graphic notifying about the ongoing call will show up in the title of the group itself. The call will also bear the name of the group, and not show names of the participants of the group or its callers.
Therefore, to make the call, users will simply need to tap on the voice or video call button on a group chat. Users can choose to not join immediately. Instead, they can join in later by simply tapping on the 'join' button that will be present at the top of the group's chat window. The feature will exist alongside custom group calls, which will also have the join calls feature for a user to re-join a call, if they have to drop out for any reason.
In a press statement, WhatsApp stated that the objective behind the feature is to ease the process of hosting group calls and conversations down to a single tap, and the same will also feature a new notification alert sound, which the company markets as being "as light as sending and receiving a message." The key move, therefore, is to present the group calling feature as an approachable and easy to execute one. The feature joins others such as end to end encrypted backups, which WhatsApp added recently.