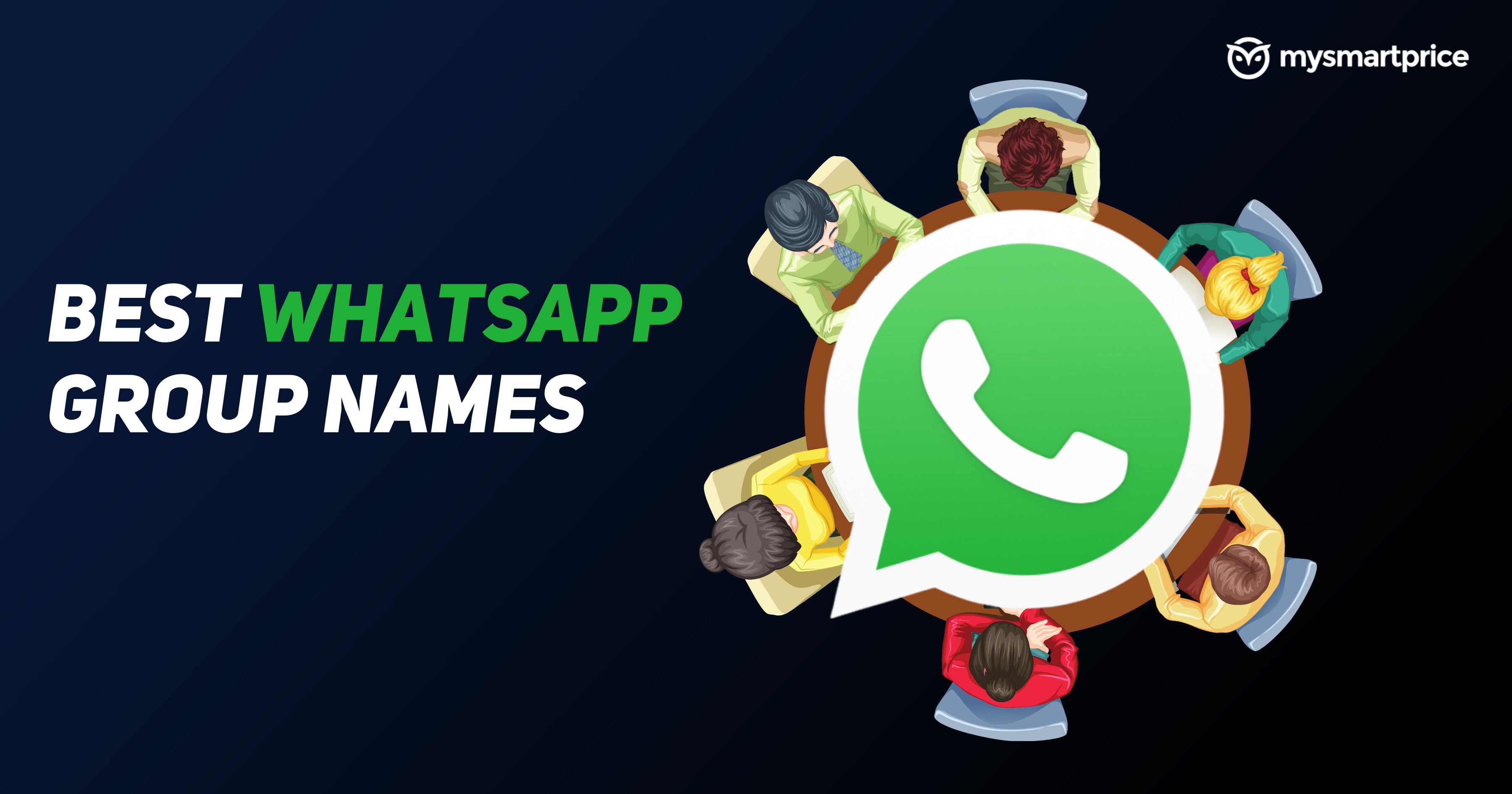 With over 2 billion active users, WhatsApp is arguably the best message platform. In India, WhatsApp has become a synonym for text messages replacing the SMS app on smartphones. Each day millions of messages in the form of text, audio, and video are shared across WhatsApp personal chats and groups. WhatsApp group is one of the primary reasons why the messaging platform is famous and most users are part of multiple groups.
A WhatsApp group can now hold up to 512 members with the new update, which means you can now have larger groups now. With 10s of groups already existing, creating a new group with a good name can be tricky at times. In this guide, we have listed more than 120 WhatsApp Group names for family and friends. Some of these names are inspired by some shows, movies, songs, and characters. It is also worth mentioning that a group name should not exceed 25 characters including alphabets, number values, special characters, and emojis.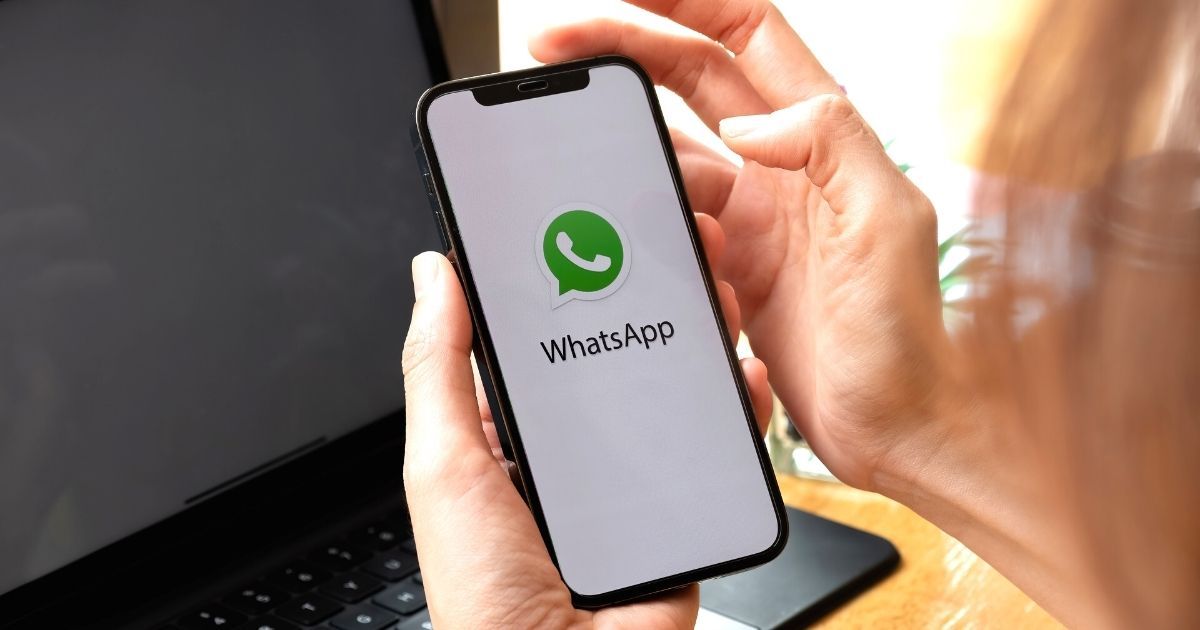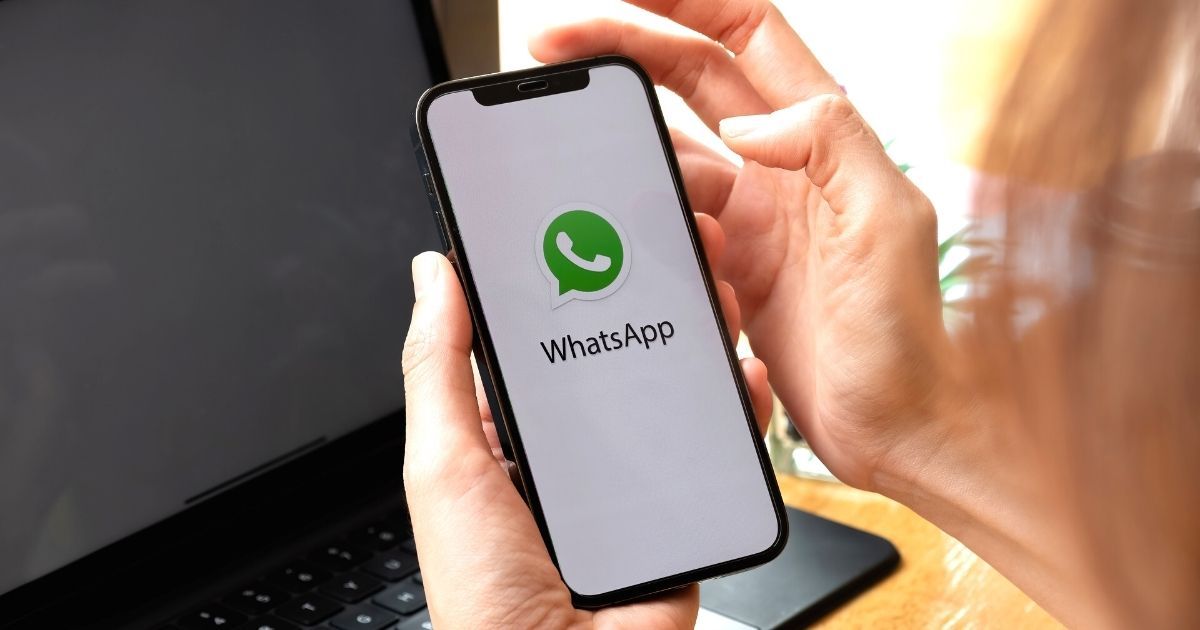 We have included some of the best group names for boys, girls, working professionals, movie buffs, best friends and for families. Let's get started.
Also Read: World Emoji Day 2023: History, Significance, Popular Emojis, New Emojis, Future Trends And More
150+
Best WhatsApp Group Names for Family and Friends
Back Benchers

The Geek Squad

Cousins Adda

Fantastic Four

The Marvels

Mavericks

The Squad

Homies

Through Thick and Thin

Home Sweet Home

Bro Gang

Rising Stars

Three Musketeers

Recycle Bin

Welcome to Chaos

The Family Gang

Crazy Engineers

Corporate Life

Future Billionaires

Memers Adda

Jokers

The Minions

The Dream Team

Chat Lounge

Best Friends Club
No Spamming

The Drama club

Ghantaa Engineers

Chatty Familia

Happy House

Superstar Family

Us ❤️

Brothers from Diff Mothers

Happy Hour

Selfie Squad

Walky Talky

The Chatters

The Whiz Kids

The Chamber of Secrets

Swaggers

Area 51

Kings & Queens

The Pro Bros
The Webslingers
Cape Crusaders
The Meme Team
The Chamber of Secrets
The Alter Egos
Area 51

Gossip Girls

All Us Single Ladies

True Friends, True Spirits

The Wonders of the World

Enter at your own risk

Avengers

Open Book

Ultra Humans

Zero Spamming

Just do it

Just Smile, Everyday

Pin Drop Nonsense.

Strangers

The Spartans

Engineering in Progress

Game of phones

The Future of India

Youths of India

Inhumans

Go-Getters

Trash Talk

Mr perfects

Mrs perfects

My Amigos

Lucky Charms

Chor Bazaar

404-Not found

Family Club

The Amazing Family

Silent killers

Three Idiots

Zindagi Na Milegi Dobara

Yeh Jawaani Hai Deewani

Glowing stars

Chunky Monkeys

Cricket Adda

Sports Adda

The Rooftop

Tech Ninjas

Blockheads

The Queen Bees

Queens Lounge

We Grow Together

Ghostriders

Agents of S.H.I.E.L.D

Modern Family

Rose for Days

Parivar. Aadarsh. Parampara

Family Gang

Mad House

The Uncalled Four
Civil Disobedients
Just Bold Ladies
The terrible three
The famous five

The Friendship Ship

My Ride Or Dies
Familia
The Public Square
7 Rings
innocent girls
leading ladies

Fashion Divas

Swag Partners

The Teen Kids

The Eighth Wonder

Dhoom Machale

The Food Lovers

Trekkers

Goa Chale Hum

Dead Souls

50 Shades of Slay

The Alpha & Omega

Desi Boyz

Believe. Become

Mountain Lovers

Wandering Minds

Never Settle

Co-Workers

Breaking News

Men At Work

Mom's The Boss

Tech Geeks
The Family Gang
Cool Family
Dad is Don
So-called Engineers
Walky Talky
The Spartans
Donut Lose
Silly Bellies
Wardog Assassins
Unstoppables
Silent Killers
Mister Maniacs
Big Shots
Crew X
United Army
Rose for Days
Trouble Makers
Cool Dudes
Hike & Bike

Number Ones Since Day One

F.R.I.E.N.D.S

The Fab Five

Cousin Power
Adventures in texting
Just Peachy
The Meme Team
Remarkable Falcons

Music Maniacs

The Bum Chums

The Troubleshooters

What Goes Up
Rock and Roll
Club of Crazyness
Best Buddies in Life
Hang Over
Gang Bang
Devils Vs Angels
We are Hulks
Kung Fu Pandas
King of Good Times
Real Players
Innocent Girls
Life Suckers

Rockstars

जब तक है जान

House Of Hunters

Two and a Half Men

Gorgeous subjective
Rocking Family
Punjab de Sher
Hungry for Shopping
Chor Bazaar

Warriors

The Drifters

Five Stars

The Breakfast Club

The Folks

पड़ोसन
Team Knowledge
Girls of the Galaxy
Non-Stop Chatter
Girls on Fire
All us Single Ladies
Lets Party Guys
Andaz Apna apna
Fusion Girls
Dhamaka Gang
The Unknowns
Balle Balle Balle
Also Read: WhatsApp Bio: 200+ Best and Short WhatsApp Bio Captions & Quotes For Boys and Girls
How to Change Group Name in WhatsApp
Once you have decided to rename the existing group, here is how you can go ahead and change the WhatsApp group name on the app with a few simple steps. As a reminder, you can only have 25 characters for a group name.
Open WhatsApp

Select a group to which you want to change the name

Tap on three dots on the top right corner

Select Group info




Tap on three dots on the top right corner again

Select Change Subject

Enter the new group name (You can add emoji to your subject by tapping Emoji cion)




Tap on Ok
Also Read: Dual WhatsApp: How to Use Two WhatsApp Accounts in One Mobile Phone
FAQs
Can I use emojis in a WhatsApp group name?
Yes, you can use emojis to add some fun and personality to a WhatsApp group name. Simply tap on the emoji icon when typing in the group name and select the ones you want to use.
How do I choose a WhatsApp group name that everyone likes?
Choosing a WhatsApp group name that everyone likes can be tricky, especially if there are a lot of members with different tastes and preferences. One way to do this is to create a poll and ask everyone to vote on their favorite name. You can also try to find a name that is relevant and meaningful to everyone in the group.
Can I change the WhatsApp group name multiple times?
Yes, you can change the WhatsApp group name as many times as you want. However, keep in mind that changing the name too often can be confusing for group members and make it difficult to keep track of the group's purpose or theme. It's a good idea to choose a name that everyone likes and stick with it for a while.