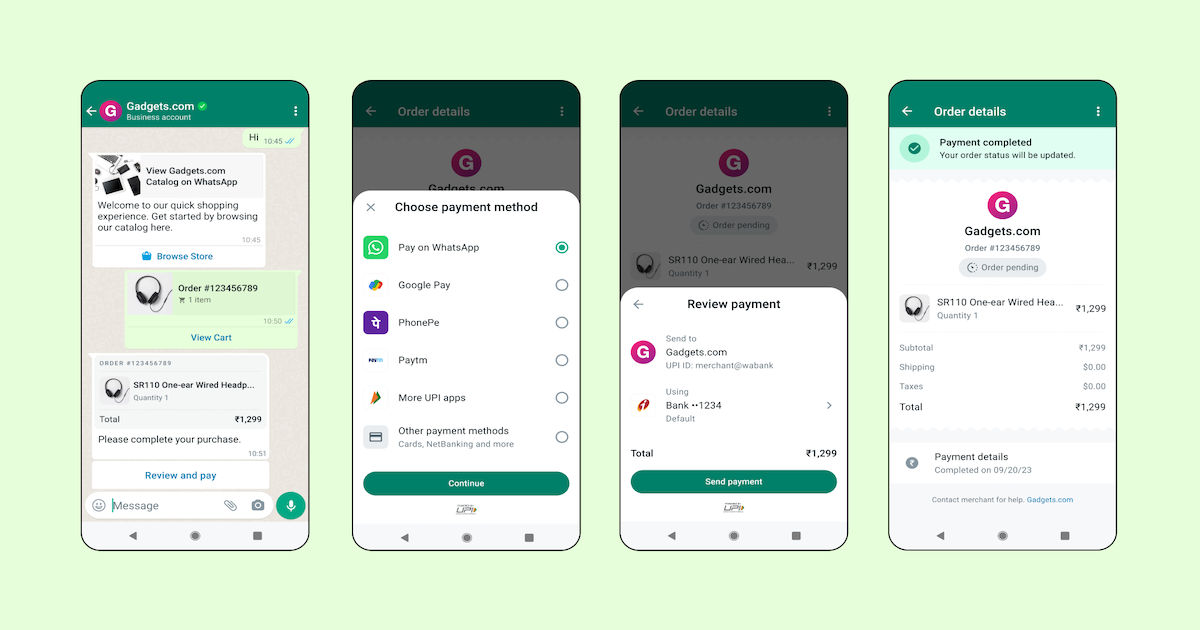 WhatsApp has officially rolled out support for payment via UPI apps, debit and credit cards, and more from within the app itself for users in India. WhatsApp also announced the Flows feature as well as Meta verification for businesses in the country. With over 500 million users, India is one of the largest markets for WhatsApp. The support for more ways to make payments from the app will make it easier for its users to complete a purchase directly in the chat without leaving it and opening another app. Let us take a look in detail updates announced by WhatsApp.
WhatsApp Now Supports Payments Via Credit and Debit Cards
Making it easier for users to make payments within the WhatsApp app, the chat messenger has added support for UPI apps, debit and credit cards, among other payment methods. The company has partnered with Razorpay and PayU in India to bring this feature to its users.
"We're making it easier to complete a purchase directly in the chat. Starting today, people in India can add items to their cart and send a payment using the method of their choice from all supported UPI apps, debit and credit cards, and more," read a WhatsApp blog post.
To recall, WhatsApp started testing its UPI-based payment feature in India in 2018, before it was introduced to more people in 2020 in partnership with the National Payments Corporation of India (NCPI). It is available for WhatsApp for Android as well as iOS, and users can send money on the app to anyone using any UPI-supported app. It is only now that WhatsApp has added support for payments via debit and credit cards from within the app.
Flows for WhatsApp Business Users
In addition, WhatsApp also unveiled the Flows feature that will provide a faster chat experience for businesses. The feature gives businesses the ability to offer their customers rich menus, customisable forms, etc. This is aimed at helping customers quickly choose services such as booking a train seat, ordering a meal, or making an appointment, from right within the WhatsApp app. Flows will be available for the company's Business platform for users globally in the coming weeks.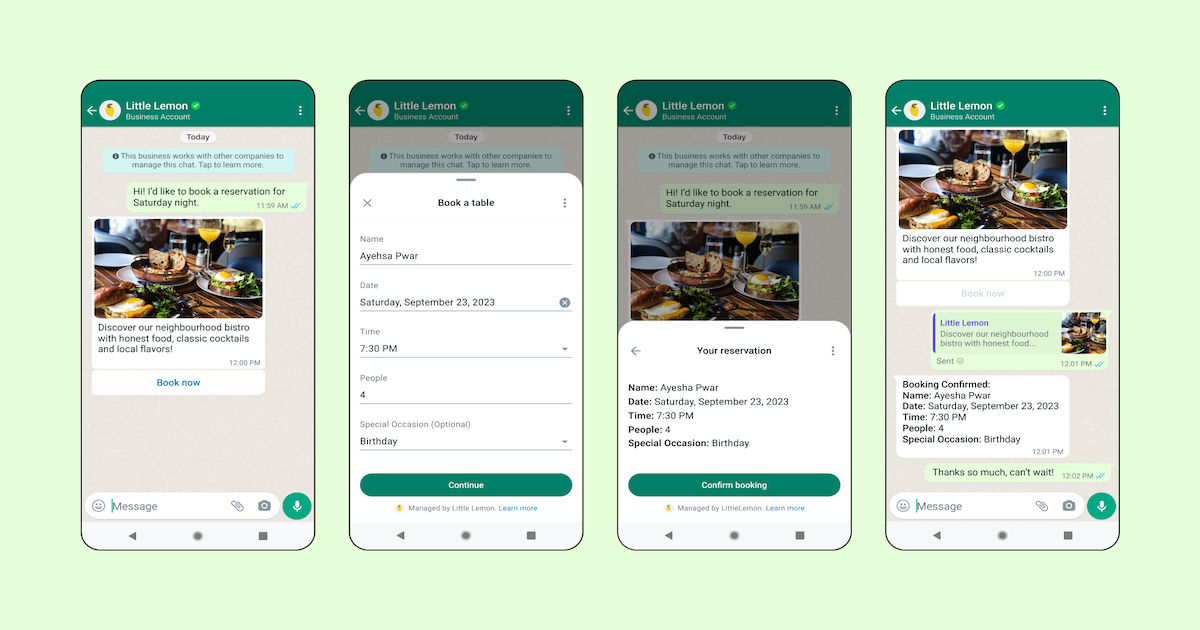 Meta Verification for Businesses
Businesses can now get 'Meta Verified' if they "demonstrate their authenticity to Meta". This means, that businesses can receive a verified badge from Meta, which is expected to help build more trust with their customers. Meta Verified businesses will also be eligible for additional premium features such as the ability to create a custom WhatsApp page that is easily discoverable via a web search, and multi-device support. WhatsApp will begin testing Meta Verified soon with those using its Business app before it is introduced to everyone.