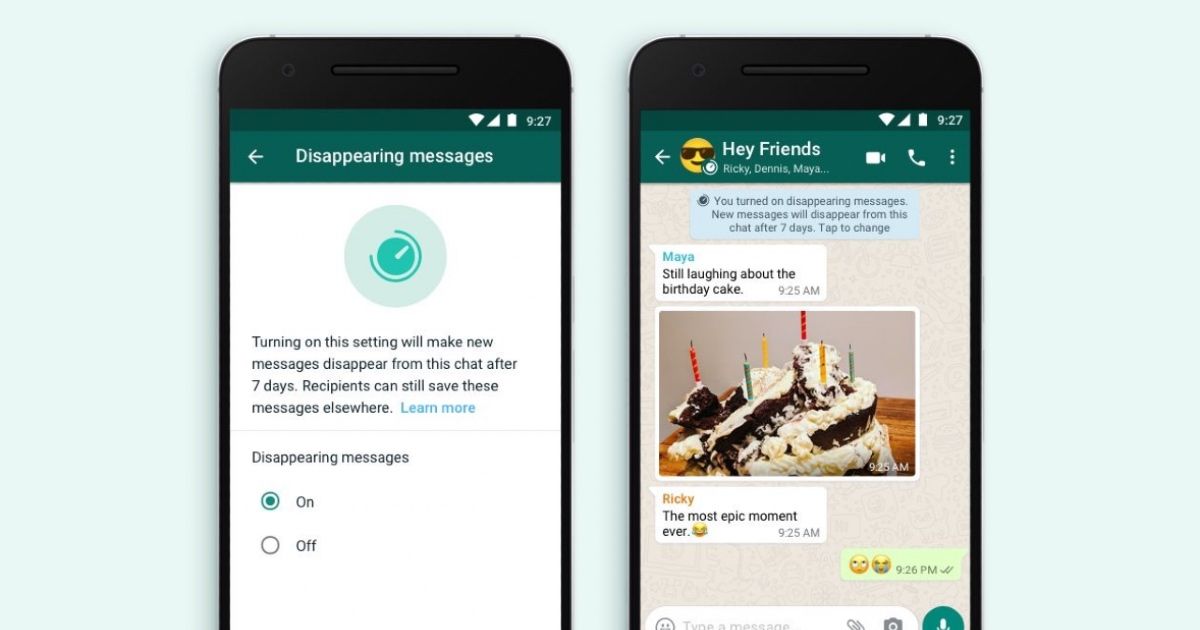 WhatsApp is among the most popular instant messaging apps used worldwide. The Facebook-owned messaging app recently announced that more than 100 billion messages are shared on WhatsApp. While the number does show the increasing use and popularity of WhatsApp, especially during the times when most people are working from home, not everyone wants these messages to be saved within the app and occupy the device storage. For such users, WhatsApp has introduced a new feature called Disappearing messages that will automatically delete messages after 7 days. Here's what a disappearing message is and how it works on WhatsApp.
WhatsApp Introduces Disappearing Messages
Disappearing messages has been among the most spotted WhatsApp features on the beta app. The company has been testing this feature for months on the WhatsApp beta app for Android and iOS. Disappearing messages is now rolling out for the public worldwide across Android and iOS devices starting today. The feature will definitely be handy for the ones who are a part of multiple WhatsApp groups and are bombarded with messages on a daily basis.
How to use Disappearing Messages on WhatsApp
Users can send messages that disappear on WhatsApp by enabling disappearing messages. Once enabled, new messages sent in the individual or group chat will disappear after 7 days. The most recent selection controls all messages in the chat. This setting would not affect messages you previously sent or received in the chat. 
How to turn Disappearing Messages on or off on Android and iPhone:
Open the WhatsApp Chat
Tap on the Contact's name
Tap Disappearing messages
If prompted, tap Continue
Select on/ off
In an individual chat, either user can turn disappearing messages on or off. In a group chat, only group admins can turn disappearing messages on or off.
One needs to note that if the user does not open WhatsApp during the 7-day period, the message will disappear. However, the preview of the message might still be displayed in notifications until WhatsApp is opened. 
WhatsApp also states that if a message is forwarded to a chat with disappearing messages off, the message won't disappear in the forwarded chat. Furthermore, if the user replies to a disappearing message, the quoted text might remain in the chat after 7 days.
Media content will be automatically downloaded to your photos by default. If disappearing messages are turned on, media sent in the chat will disappear. However, it will be saved on the phone if auto-download is on.
Users should also keep in mind that if they create a backup before a message disappears, the disappearing message will be included in the backup. Disappearing messages will be deleted when a user restores from a backup.
What do you think about disappearing messages on WhatsApp? Find the feature useful? Do let us know in the comments below.