Highlights
Instant video messages are inspired by voice messages which are a huge success on the app.
The instant video messages feature is rolling out in a phased manner.
WhatsApp instant video messages are available for both Android and iOS.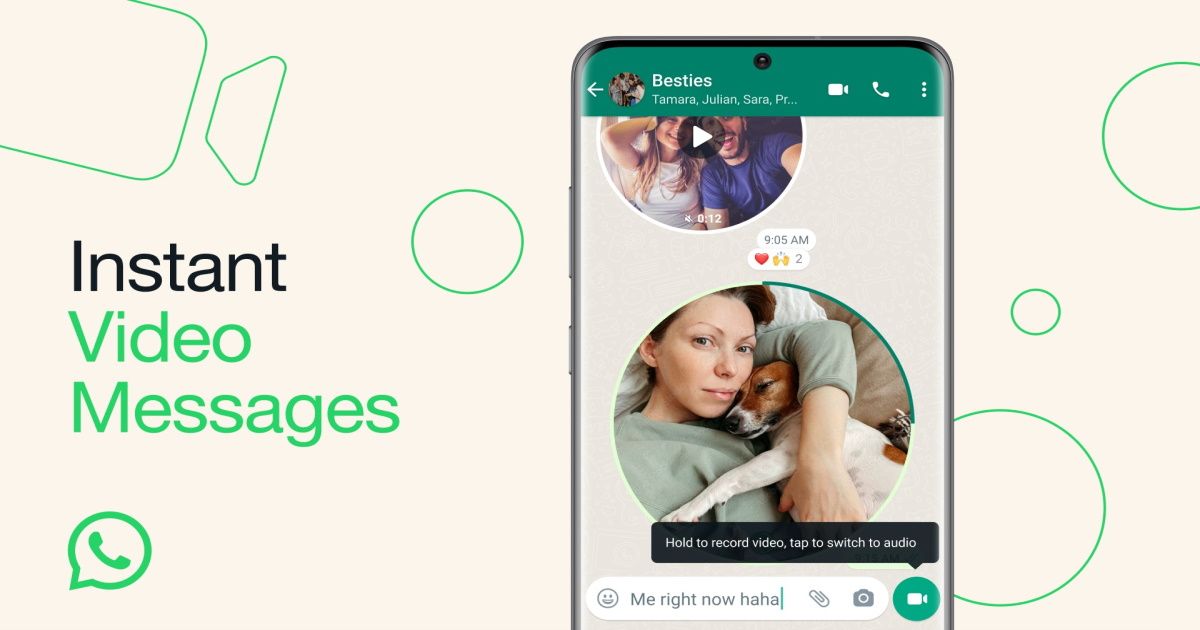 WhatsApp is ready with a new feature rollout that will improve the app user experience. The latest release is aimed at users looking for ways to become more expressive, something that goes beyond text, stickers, and even voice messages. The new WhatsApp feature is instant video messages which let users record and send short video clips quickly. Here is how you can use it.
WhatsApp Instant Video Messages: How to Use?
WhatsApp announced the release of instant video messages through an official blog post. This is a feature that was under beta testing for quite some time and is now available for everyone. It works pretty much similar to how you send voice messages but in the context of sending a video message.
An instant video message can be up to 60 seconds in length. A user can send an instant video message by simply tapping the icon on the right side of the text field and switching to video mode. It is the same icon that you use to record a voice message. Once the video mode is turned on, hold the icon to start recording.
A user can also swipe up to lock and start recording hands-free. This will allow users to use their hands to be even more expressive or if they want to show something to the recipient with the help of their hands. WhatsApp says all instant video messages are end-to-end encrypted for security reasons.
Instant video messages will appear in a circular form in the chat. This will help users differentiate them from regular videos. Another thing to note is that these messages will play on mute by default. A user will need to tap on the video to turn on the sound. The feature rollout has officially begun on both Android and iOS devices. It will become available for everyone in the coming weeks.
WhatsApp says, "We think these will be a fun way to share moments with all the emotion that comes from video, whether it's wishing someone a happy birthday, laughing at a joke, or bringing good news."
WhatsApp has a number of other features and changes lined up for users. It is testing the ability to start a group call with up to 15 people. This is double the current limit of just 7 people. The company recently released a standalone WhatsApp app for Wear OS 3 smartwatches. The native app supports starting a new chat, replying to texts, making calls, and going through chats among other things directly from the user's wrist. The app support has officially been confirmed for Samsung Galaxy Watch models.