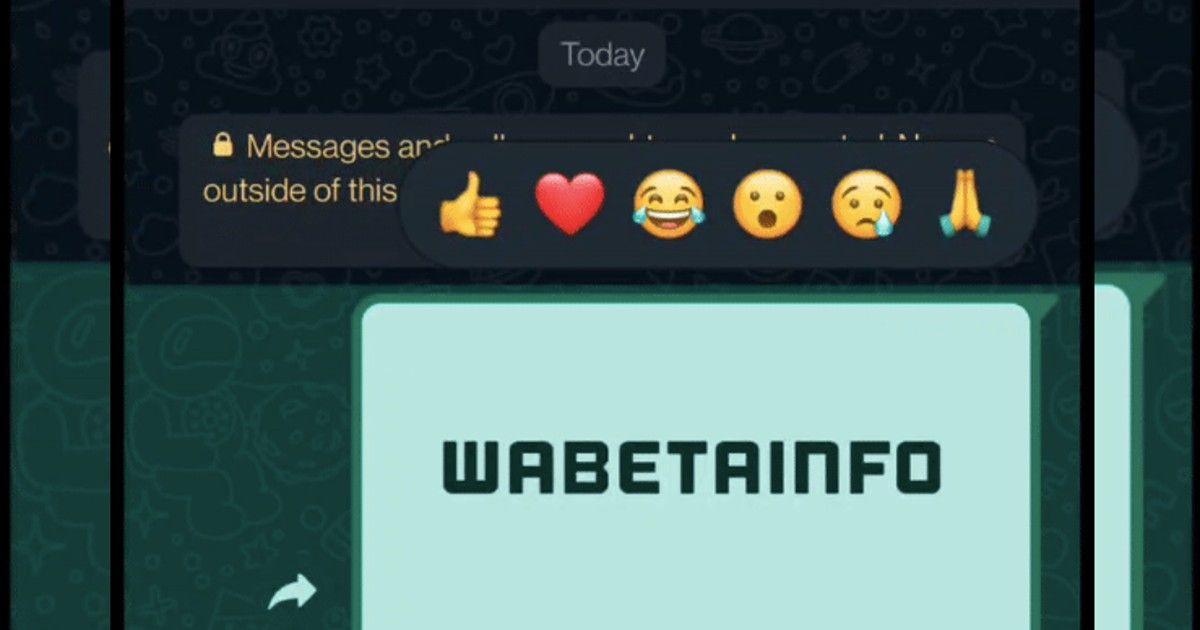 WhatsApp is introducing message reactions to a select subset of users, according to a report on the matter by WABetaInfo. The update comes months after word regarding WhatsApp working on adding message reactions to its app surfaced for the very first time. This is not a very surprising move, given that message reactions have become increasingly common in messaging services – even on social media platforms' direct messaging services such as Instagram and Twitter direct messages.
WhatsApp Message Reactions: How it Could Work
According to the WABetaInfo report, the WhatsApp message reactions would work the same way as it does with most other platforms. In this, users would be able to long press on a message to bring up the additional floating menu for actions that they can take on the message. Today, this long-press menu brings up a list that allows users to star a message, copy or forward it, or delete it permanently as well. This, though, is a drop-down menu that appears below a message.
Message reactions, on the other hand, would appear as a floating bar above the message in question. The choices of emoji-based reactions that users can choose include thumbs up, love, laughter, surprise, tears and gratitude. The feature therefore works exactly the same way as Instagram direct messages, which too allows users to react to messages with a select range of quick emojis. Once chosen, the selected reaction would appear at the bottom of the message.
WABetaInfo says that the feature is presently available only to a select range of beta users, which means that not even all beta testers of the app likely have support for the feature right now. This further suggests that WhatsApp is still some time away from introducing message reactions as a stable features for its billions of users. The service typically takes time to introduce a number of its features after showcasing them in beta, so there is no clear timeline on when might the reactions be introduced to the service.
Going forward, it remains to be seen how the feature is introduced. Screenshots from WABetaInfo suggest that it has landed on WhatsApp's beta for Android, but given that this is a universal user experience feature, it is likely to come to iOS as well – soon. For those who wish to see if they might get the feature already, the WhatsApp for Android beta app version 2.22.8.3 is the compatible update at the moment.