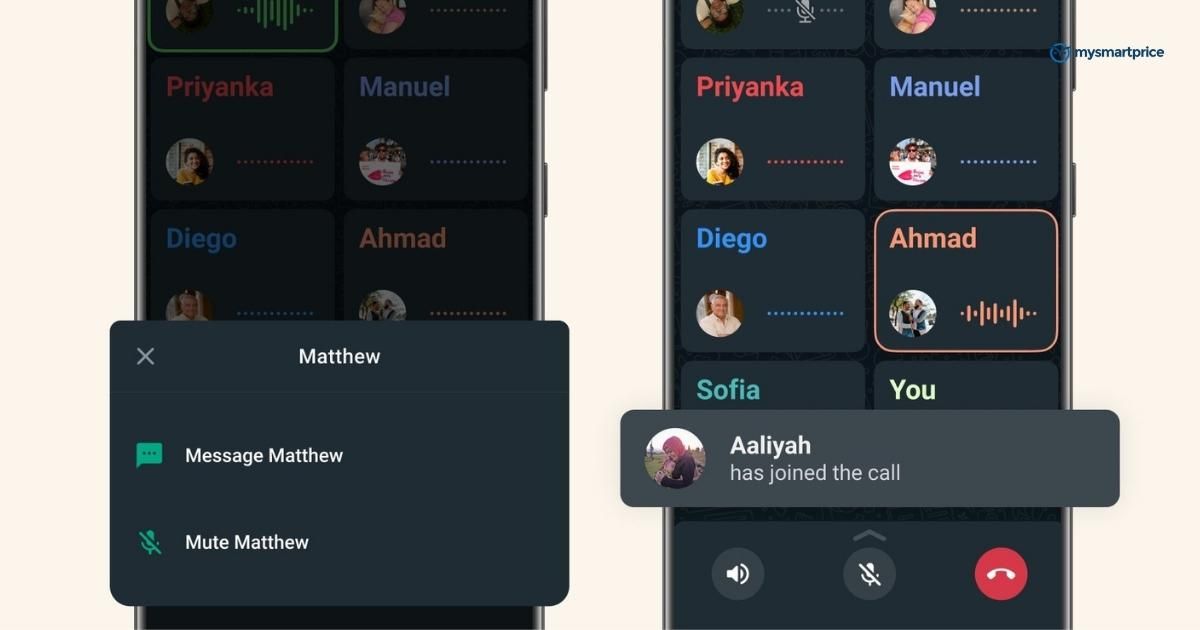 WhatsApp has been diligent in introducing new features and improving current ones. The Meta-owned messaging giant is constantly attempting to close the feature gap between its platform and rival messaging services like Telegram. The messaging service recently expanded group chat support to 512 people, raised the file sharing limit, added the ability to move chat history from Android to iPhone, and introduced message responses.
Now, the company is taking an additional step and rolling out the ability to mute or message certain persons during a group call. The functionality was long delayed, despite the fact that WhatsApp's member limit had been extended.
You May Now Mute Noisy People During a Whatsapp Group Call
William Cathcart, the Head of WhatsApp at Meta, revealed the new feature via a tweet from his Twitter account. In a group conversation, participants can mute someone who has forgotten to turn off their microphone or has accidentally turned it on, saving everyone the agony of having to listen to them. The ability to mute specific people will be offered to all call participants, rather than just the one who requested it. Regardless of who mutes the person, no one else in the group will be able to hear them. To signal this, a mute icon will appear next to the muted person's name.
Some new features for group calls on @WhatsApp: You can now mute or message specific people on a call (great if someone forgets to mute themselves!), and we've added a helpful indicator so you can more easily see when more people join large calls. pic.twitter.com/fxAUCAzrsy

— Will Cathcart (@wcathcart) June 16, 2022
There's another addition to group call UI, where WhatsApp now also allows you to message particular people while on a group call. WhatsApp is also introducing a new banner that will notify users when someone joins a call after it has already begun.
Muting individuals on a group call looks simple, all you need to do is tap on the appropriate individual's name during the call, and then choose whether to mute or send an personal text.
In related news, Whatsapp announced that the company would soon be rolling out the ability to transfer chats from Android to iOS. You may be able to move your conversations from Android to iOS without the need for any third-party applications. The feature is currently in the testing phase, and beta users will be among the first to get hands-on with this new functionality.