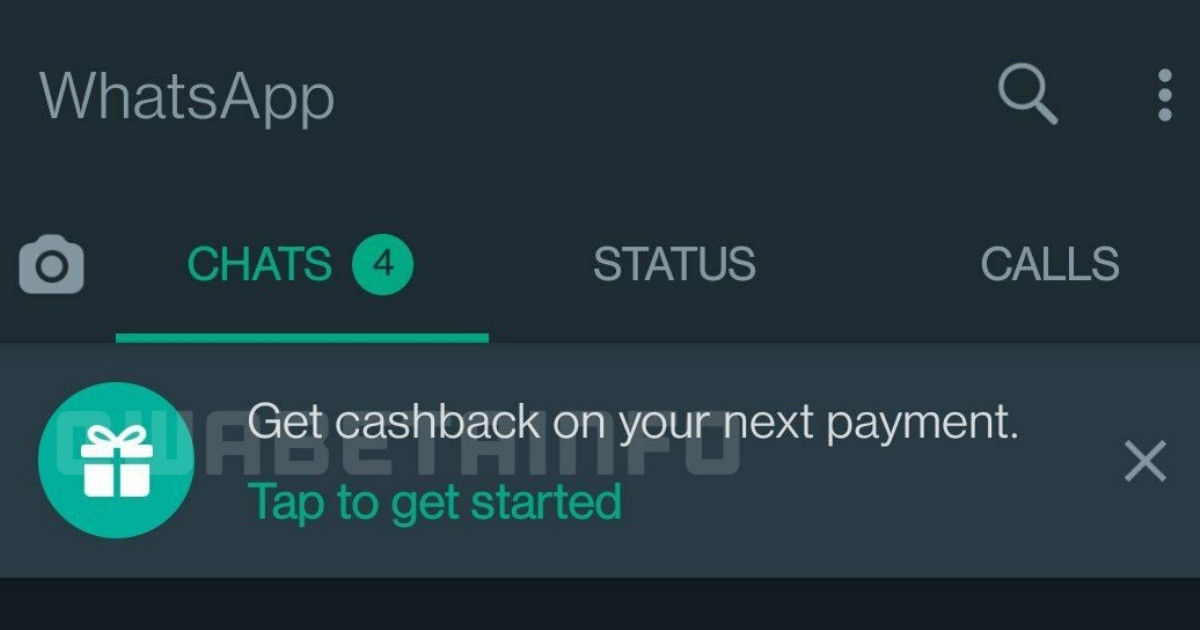 WhatsApp Pay is reportedly testing the ability for users to make payments and win cashbacks in return for payments made via the platform, according to a report by WABetaInfo. The feature is seemingly in testing right now, so only a select subset of users that are already eligible for WhatsApp Pay will likely get the offer right now. However, WABetaInfo confirms that it is indeed being tested among users in India, and the offer is showing up as a pop-up prompt on the main chat interface of the app.
WhatsApp Pay is a UPI based digital payment interface that has been in testing circles for a while, and was for the longest time stuck in lieu of regulatory approvals required for online payment instruments to operate in the country. While WhatsApp Pay is still not available openly for every user of the app in India, the National Payments Council of India (NPCI) has so far allowed up to 20 million users to use WhatsApp Pay in India.
Even with that, a report on The Economic Times claimed in February 2021 that adoption for the service has been limited — at the time of publishing of the report, it only accounted for 1.6 million of a total 6.7 billion online payments made via UPI. This marked its market share of transactions to just 0.02 percent of all UPI services in India. With its offer of cashbacks against payments, WhatsApp will hope to rope in more users to pay via the app, and hope that the overall interface and offers can help it retain users for the service in the long run.
At the moment, WhatsApp has taken to offering a one-touch payment feature within the chat interfaces of the app. It has also made multiple attempts to improve its reputation on the privacy front among users, but as of now, it is not clear if the generally negative perceptions around user privacy and security of the Facebook group is holding back its adoption among users. As for the new feature, it is not clear as to exactly what volume of cashbacks is WhatsApp Pay offering, and if it is a one-time offer or simply a limited period offer that may be availed multiple times within this period.