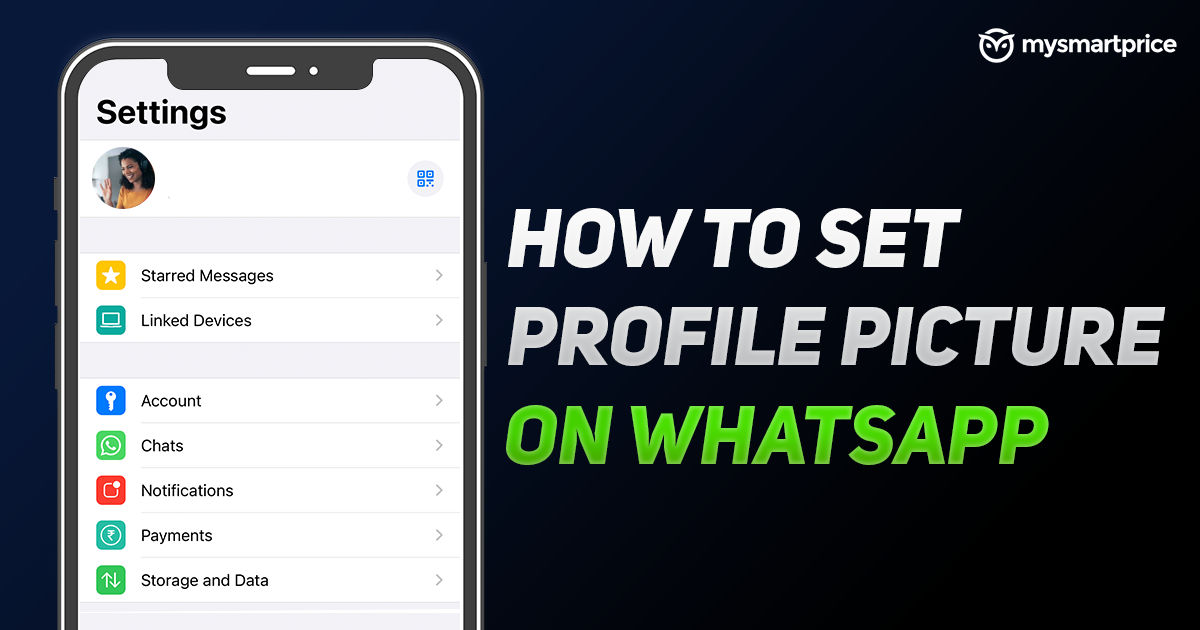 WhatsApp is probably one of the most used platforms for different purposes. The platform has become a primary source of communication with your office colleagues, friends, families, and more. The app is a one-stop for all your needs for sharing photos, making video calls, and more. However, like any other platform, it also allows you to set Display Picture (DP) or Profile Picture. Setting up DP on WhatsApp can sometimes get tricky. Furthermore, there will be instances when you just want to hide your DP on WhatsApp from a particular contact. Moreover, there are times when the photo does not properly fit for DP. Don't worry, we got you covered. In this article, we are going to show you a step-by-step guide on how to set DP on WhatsApp, how to hide it, and more. So, let's begin.
Also Read: Delete WhatsApp Group: How to Delete WhatsApp Group on Phone, Web, and Desktop
How to Set Profile Picture on WhatsApp?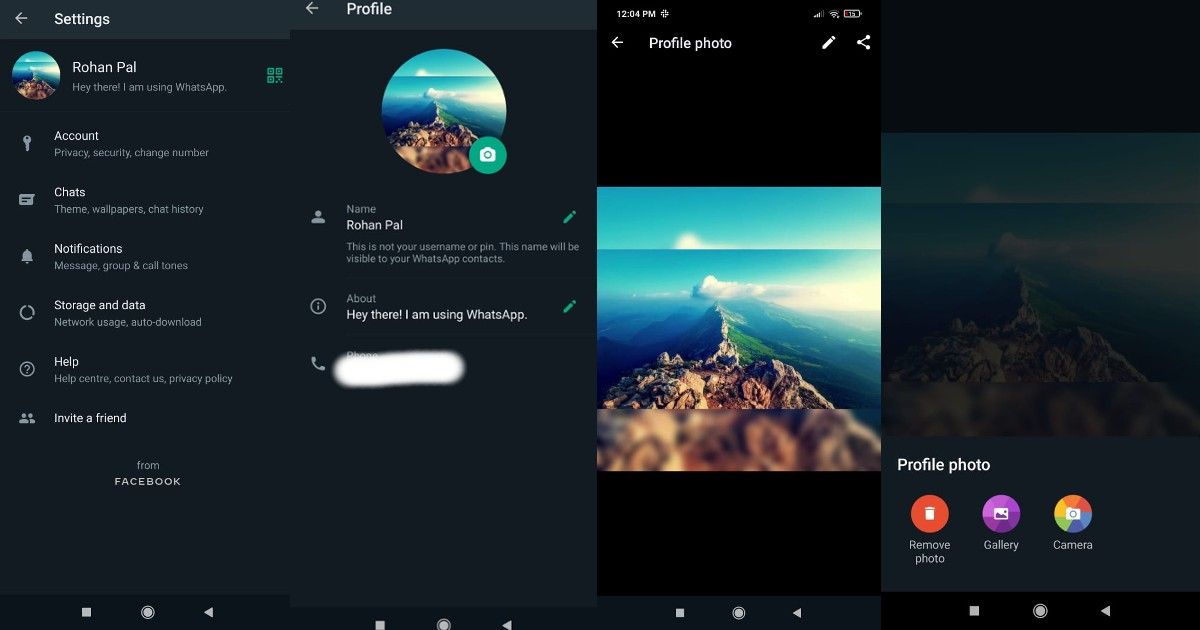 Setting up DP or picture on WhatsApp is pretty simple and requires little effort. All you need to do is follow these steps:
Open WhatsApp on your Android or iOS device.
Now click on the three dots at the top right corner and then click on Settings.
You will see your Profile along with your name and status. Click on the photo. If you don't have one yet, you will see a gray space.
With this, you have entered the Edit Profile section. Tap on the photo one more time and then tap on Edit button.
Now, choose the image from your Gallery or you can take one as well.
Once done, you will be asked to crop the image to fit into a circle. Click on Save and your WhatsApp DP or profile picture has been set for your account.
Also Read: WhatsApp Online Status: How to Hide 'Last Seen' Online Status on WhatsApp Web and Mobile App
How to Hide Profile Photo on WhatsApp from a Particular Contact?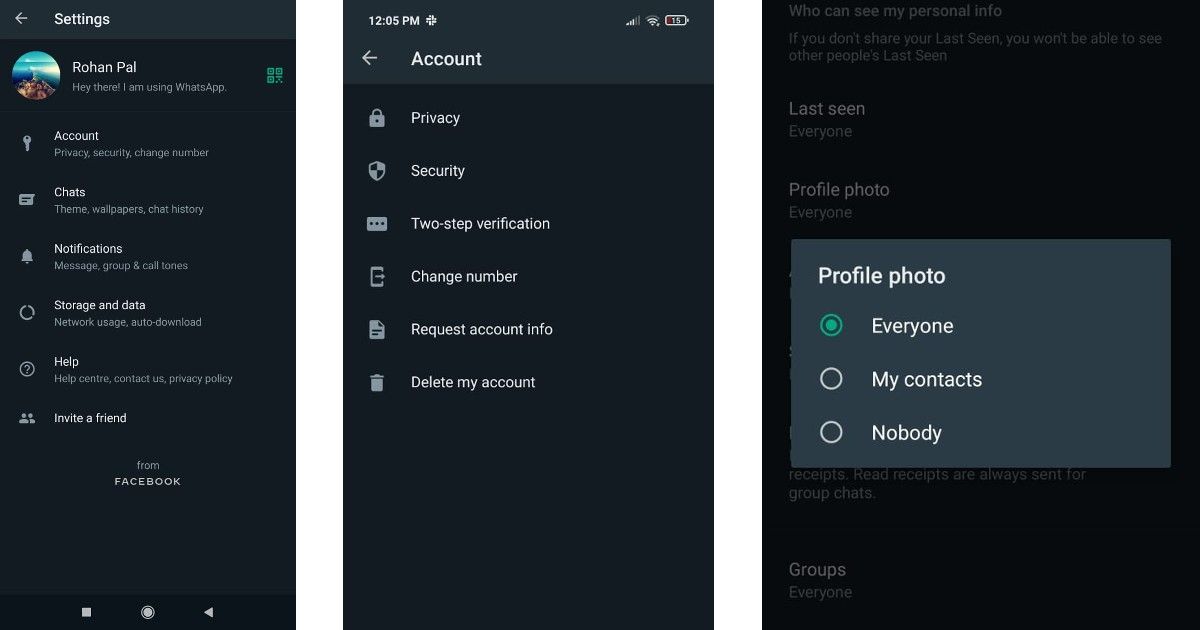 No, there is no way through which you can hide your DP on WhatsApp from a particular contact. However, there are two workarounds for this. First of all, you can delete the contact from your phone and do the following:
Go to WhatsApp and open the Settings
Tap Account and then go to Privacy.
There you will see an option to hide your profile photo. You can choose from three options: Everyone, My Contacts, and Nobody. Click on My Contacts.
With this, you will be able to hide your WhatsApp profile picture from the contact that you deleted.
Another workaround for this is by blocking that particular contact. WhatsApp basically hides all the information like profile picture, last seen, messages, and more when you block a contact on the platform. In order to do that, you need to go to contact and click on their profile. Now, scroll down and tap on Block.
Also Read: WhatsApp: How to Restore Deleted WhatsApp Chat Messages on Android and iPhone from Cloud Backup
What is the Recommended Photo Size for WhatsApp DP?
If you are planning to upload a profile picture on WhatsApp, it is important to note that it should fall under the recommended size. For profile pictures, WhatsApp recommends the picture should be at least 192 x 192 pixels. However, it ideally should be 500 x 500 pixels. The image could be either JPG or PNG image. That being said, make sure that the image you are uploading on WhatsApp should be of a square size so that it can fit properly.
Also Read: WhatsApp: How to Share Live Location to Your Contacts on WhatsApp
Top Online Tools to Resize WhatsApp Profile Photos for Free
Most of the time, when you upload a WhatsApp profile picture, it does not fit properly due to the image size issue. However, there are a plethora of apps through which you can easily resize WhatsApp DP without much trouble. Here's a list
Also Read: Update WhatsApp New Version: How to Update WhatsApp to the Latest Version on Andriod, iPhone, Desktop and More
No Crop & Square for Instagram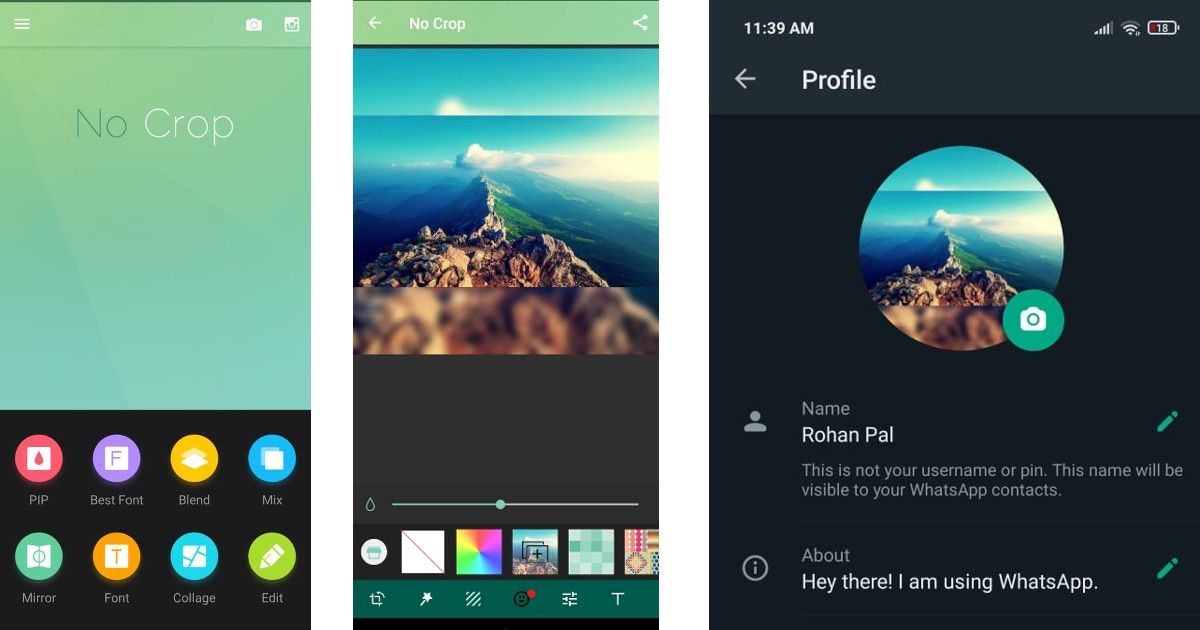 This is probably one of the best applications available on the Android ecosystem that allows you to quickly resize the photo according to the recommended size. The app offers a host of interesting features. To start with, it comes with 200+ free background patterns, 30 filters, 400+ free stickers and emojis, and more. You can use this app to resize photos for other platforms like Instagram, Facebook, Twitter, and more. Here's how to use it:
Go to Google Play Store and search for No Crop & Square for Instagram.
Install and download it on your smartphone and then open the application.
Click on the Edit button at the top-bottom panel and select the image you want to resize.
Now click on the background and select the prefer one. Once done, simply click on Share and download the image.
You can then upload it on WhatsApp using the above-mentioned method.
Also Read: WhatsApp Android to iOS: How to Transfer Chat Messages and Media from Android Mobile to iPhone
Square Fit Photo Video Editor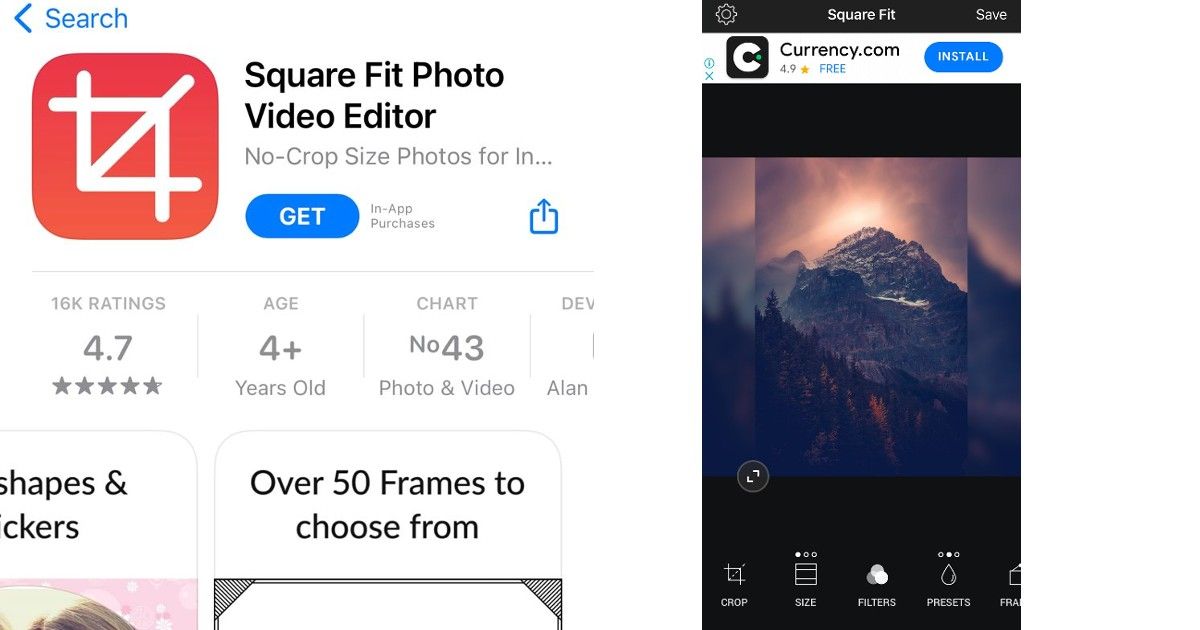 Square Fit Photo Video Editor is yet another interesting application that is available on the iOS platform. The app allows you to resize WhatsApp DP without much trouble. Apart from this, you can use fashionable filters, pattern borders, frames, stickers and text. Here's how to use this app:
Go to Apple App Store and search for Square Fit Photo Video Editor. Install it on your iPhone.
Open the application and tap on the New option at the bottom left corner.
Now select the photo you want to resize. Once done, click on Canvas to select the 1:1 ratio.
Now simply click on Presets to change the background according to your preference and simply click on Save to add it to your photos.