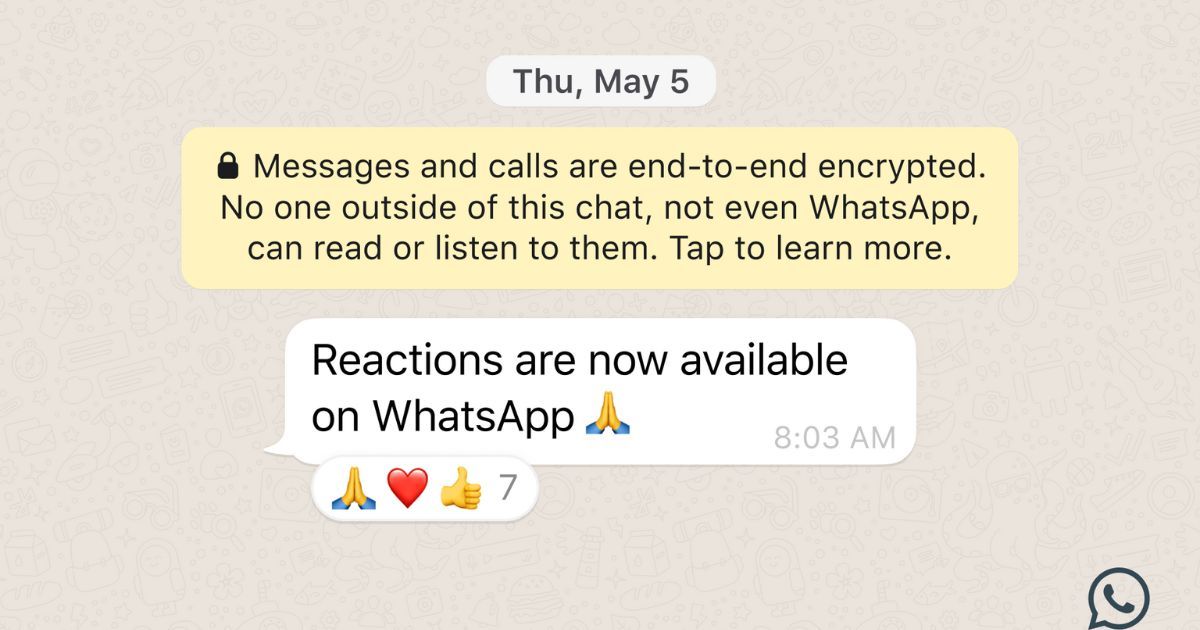 WhatsApp announced the rollout of message reactions last week along with a few other features like up to 2GB of file sharing and up to 512 members in a group. Among all the new features announced by the Meta owned company, WhatsApp message reaction was the one that most users were interested in. According to the company, this feature has been introduced to reduce overload in groups. However, this can be used for a personal chat as well.
While the announcement for the same came on May 5, Thursday, the feature started rolling out to beta users on the Android platform over the weekend gradually and now, starting today with the latest update the message reaction feature is rolling out to iPhone users and Android users in India.
Message Reactions Wider Roll-out Begins
On iOS, a new WhatsApp update was rolled out earlier today, which enabled the reactions feature. On the other hand, while some beta users on Android received the update over the last weekend, now more beta users on the Android platform are getting the update. Similarly, the same feature seems to be available for some users on the WhatsApp web as well. However, not many users have the feature at the moment and the company is expected to roll out to a wider audience in the coming days.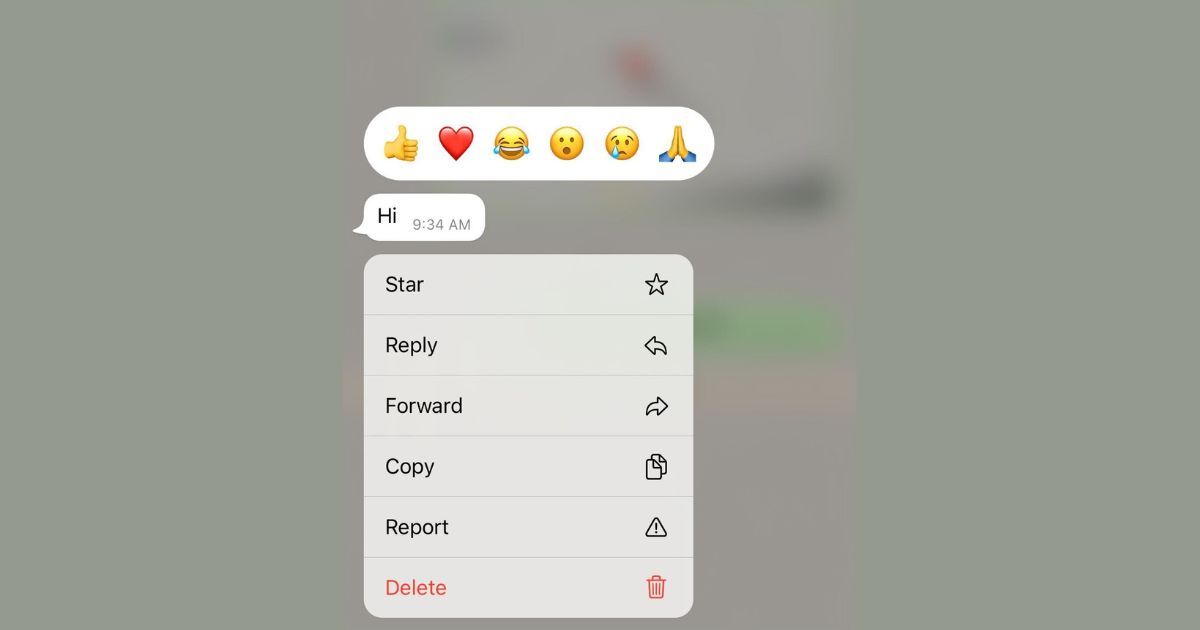 As of now, on Android and iPhones, you can long-press on a message to see the reactions. You will get six emojis 一 thumbs up, heart, laughing, wow, sad, and pray to choose from and WhatsApp will add options in the future. The message reaction can be used for text messages, images, and even videos.
In case you do not have the feature yet, make sure to check on App Store if you are on iOS and Play Store if you use an Android device. It looks like the feature is rolling to the mass now and most users are expected to get the feature in the next few days. Once you update the app, just long-press any text or media to check if you have got the reactions.