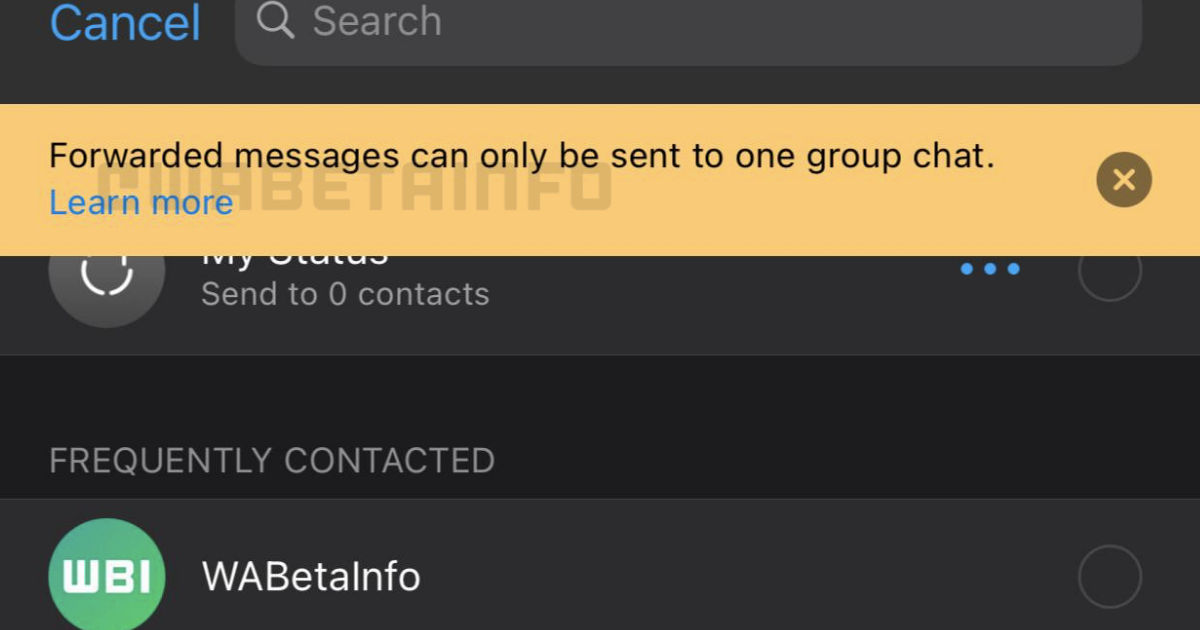 WhatsApp is rolling out an update for both Android and iOS users that will restrict people from forwarding an already forwarded message to more than one group chat at a time. As per WAbetainfo, the feature will be rolled out for Android users in WhatsApp v2.22.7.2 and for iOS users in WhatsApp 22.7.0.76. The feature will prevent the spread of spam messages and misinformation.
The Meta-owned social messaging app has already rolled out this update for beta users and is expected to roll out for stable users in the coming weeks. Here's how it will reduce the spam and spread of misinformation in groups.
Whatsapp Upcoming Update to Reduce the Spreading of Misinformation: Here's How
The upcoming WhatsApp update is targetted to reduce spamming and especially the spreading of misinformation in group chats. With the popularity of WhatsApp, misinformation has especially been a crucial subject for both users and the app. The Meta-owned app has done a lot of efforts in the past to control misinformation which it managed to do slightly. This could result in an effective step as it won't allow the users to prevent any forwarded message in more than one group chat. If it's a false message, then the sender won't be able to send it to more and more people at a time, thanks to the new WhatsApp update.
With the increase in spammers and false messages, especially during the pandemic, it is important for social media companies to take responsibility and play a major role in order to prevent the spread of misinformation and spam.
Whatapp has always been a major hub for spammers, especially in Indian societies. With regional, political spam messages being flooded every day in hundred or maybe thousands of groups that spread misinformation and fear among the users, this feature will reduce such messages.
What do you think about the new WhatsApp update? Let us know in the comments section.