Highlights
Screen-sharing and message-editing features are already available on WhatsApp smartphone apps.
WhatsApp beta for Windows v2.2322.1.0 expands them to desktop users.
The features are accessible only through the native WhatsApp desktop app.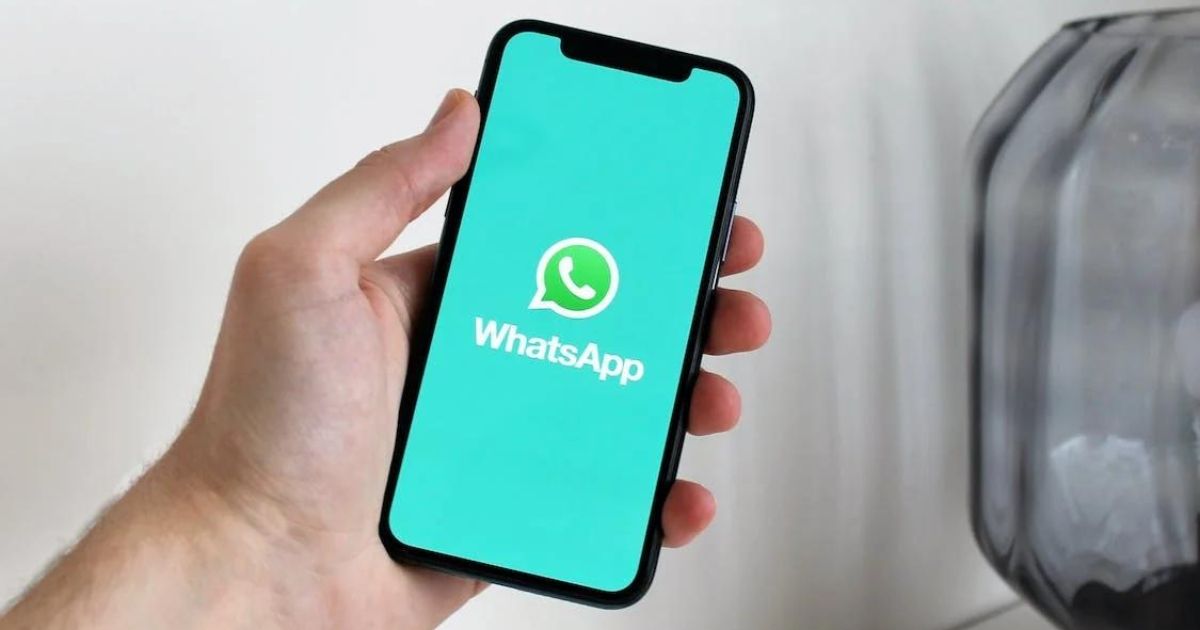 WhatsApp has started working on expanding screen sharing and message editing features to Windows. Both these features were recently released for smartphone app users which left desktop users waiting. The good thing is the wait did not last long as the team has released both features in the beta stage. Here is how you can access and start using them.
WhatsApp Screen Sharing on Windows: How to Use?
WhatsApp screen sharing on Windows is available with the latest desktop app beta version 2.2322.1.0. It is the official native app that we are talking about and can be downloaded from the Microsoft Store. Since it is a phased release like many other beta updates, you may not see the new feature right after the installation.
If available, you will see the new screen-sharing option alongside other existing options during a video call. The feature will let you share whatever is visible on your desktop screen with the recipient. This is useful in various instances like team meetings, troubleshooting sessions, online classes, presentations, and more. The functionality is similar to what we get on other video-calling apps like Google Meet and Zoom.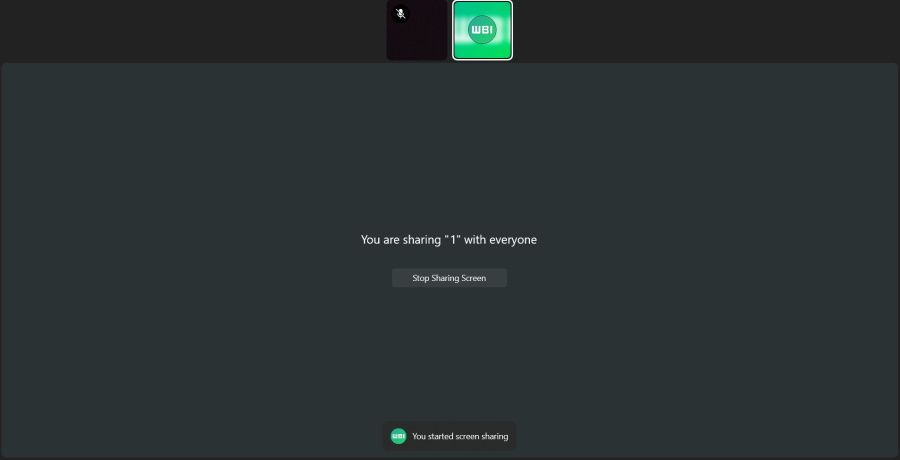 The good thing is WhatsApp will let you choose whether to share the whole screen or a particular portion of it. Whatever content you choose to share, it will be visible to all recipients of the video call, even if they are connected through a smartphone. There is a Stop Sharing Screen button that will let you stop screen sharing anytime you want.
Edit WhatsApp Messages on Windows: How to Use?
WhatsApp Window users can now edit messages as well. This other new useful feature is also available with the same beta version 2.2322.1.0. It will help you rectify messages with typos or if you phrased a sentence in a manner that is not appropriate or any other reason where you feel the need to edit the text.
The Edit option is accessible by right-clicking on the text you want to edit. It is available alongside other existing options like Reply, Copy, Forward, and Star. There is a 15-minute time limit after which you cannot edit a sent message. Another thing to remember is that you cannot edit a message that was sent using another device.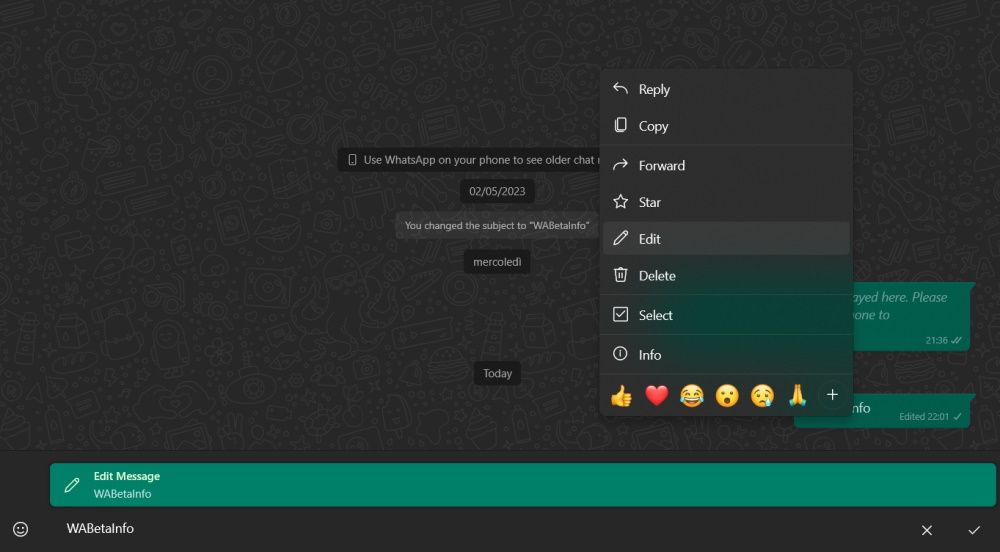 In other news, WhatsApp has launched Channels which is a broadcast feature for people, groups, and organizations to share the latest information with their followers. They can share updates using text, videos, photos, and stickers. They can also create polls to get feedback from followers. A user can choose what channels to follow and receive updates in a timely manner.