Highlights
WhatsApp beta adds functionality to set audio message privacy as View Once.
The feature is available on both Android and iOS beta builds.
WhatsApp began working on self-destructing audio messages earlier this year.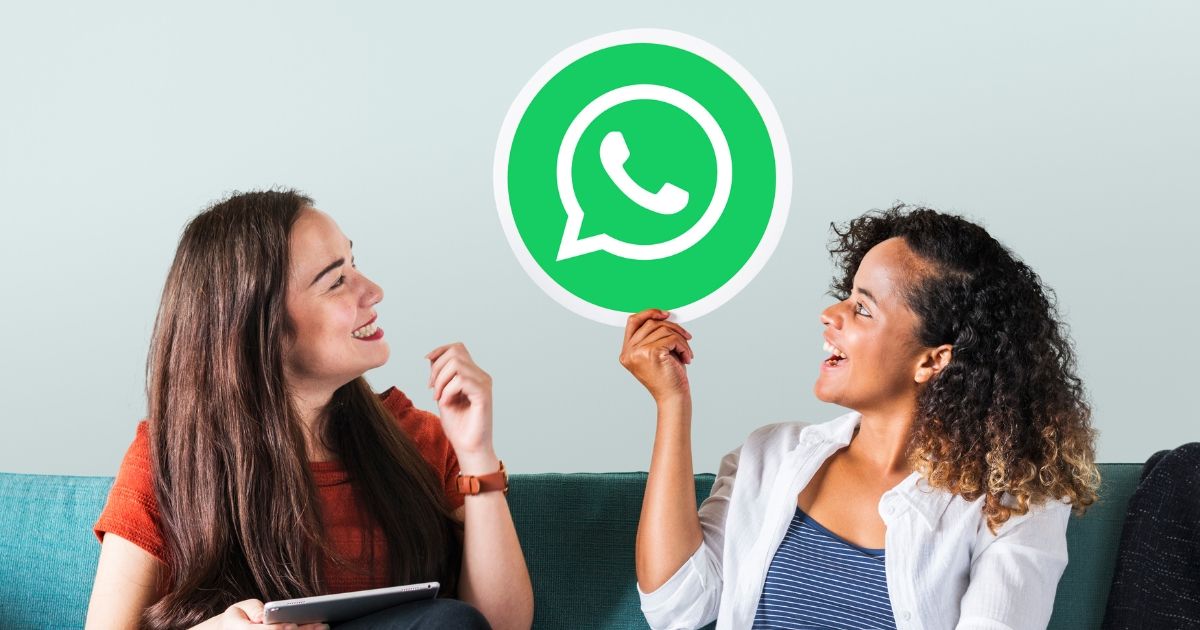 About a couple of years ago, WhatsApp introduced the ability to send self-destructing photos and videos. The feature is officially called View Once as those media files can only be viewed once. The team is now ready to extend that feature to audio messages aka voice notes. It has begun beta testing self-destructing audio messages with select beta testers around the globe.
How to Send Self-Destructing Audio Messages on WhatsApp?
WhatsApp's newly tested View Once audio messages feature has been spotted and shared by WABetaInfo folks. It is currently accessible to select testers on WhatsApp beta for Android 2.23.21.15 and 2.23.22.4 as well as WhatsApp beta for iOS 23.21.1.73. It means even if you have these beta builds installed on your device, you may not see the feature yet.
To send a self-destructing audio message on WhatsApp, you need to start recording the audio as you normally do. The app will show a new "1" icon on the right side of the voice recorder interface. It is a new addition to existing options play/pause, delete, and send. You need to tap on this option to set the audio message's privacy as View Once.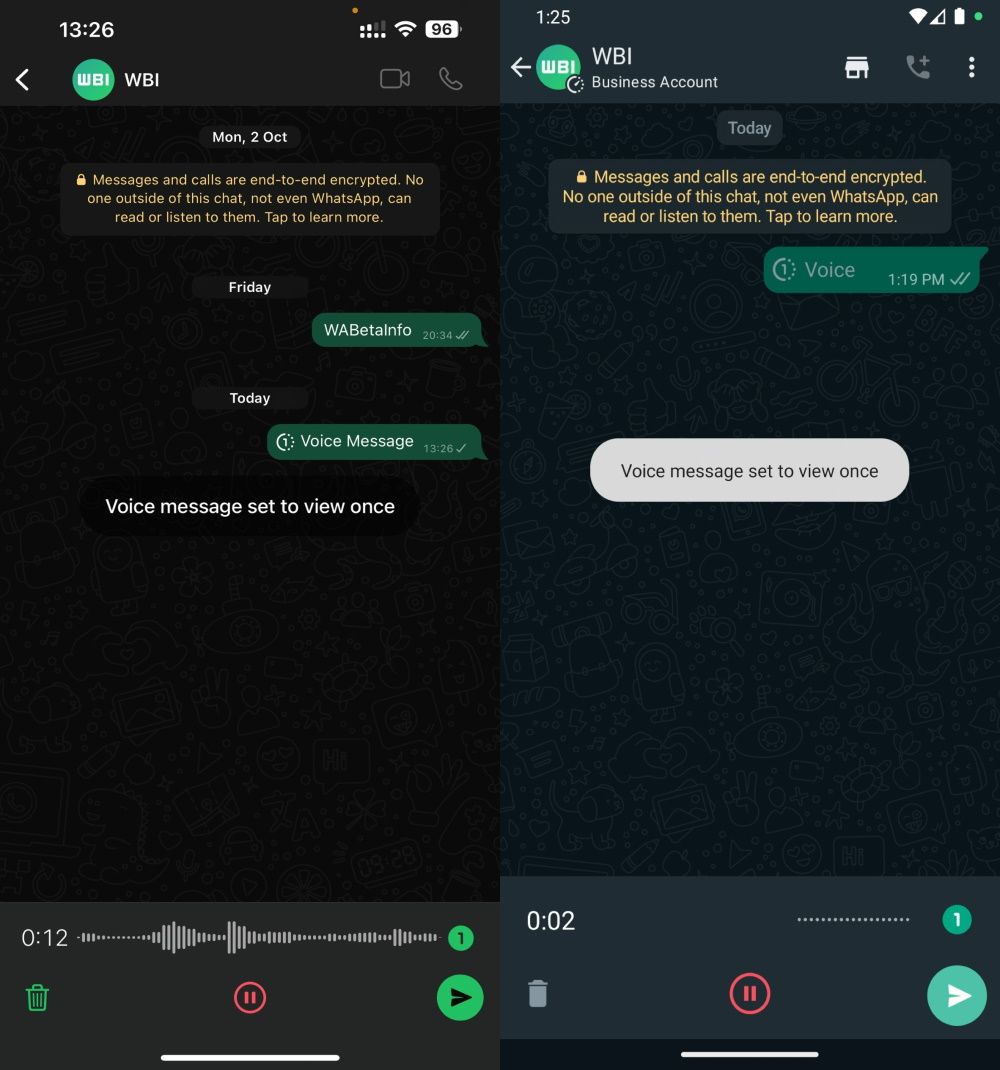 Once enabled, WhatsApp will also show an alert on the screen confirming the privacy setting. Each self-destructing audio message will have a "1" icon to let the recipient know that it can only be played once. The recipient can listen to the voice message only once after which it will self-destruct.
As you may have noticed, the whole process is identical to how you send self-destructing photos and videos. The aim of the feature is to offer an extra layer of privacy and security for voice messages that you do not want the other party or someone else to listen to again. It is currently in beta testing and will expand to everyone gradually.
In other news, WhatsApp has started rolling out passkeys support for a password-less sign-in experience. The feature will allow users to sign into their WhatsApp accounts by simply using fingerprint, face unlock, or PIN. It will eliminate the need to wait for OTP to arrive on SMS which can get delayed significantly at times.
The team has also added a Secret Codes feature for searching locked chats. This code will let users find locked chats in the search bar or on a companion device. It is particular helpful for users who have multiple locked chats on their accouts.