Highlights
The new WhatsApp feature will allow original-quality media file sharing with fewer taps.
WhatsApp will still share photos and videos as documents though.
WhatsApp is beta testing the new feature on Android.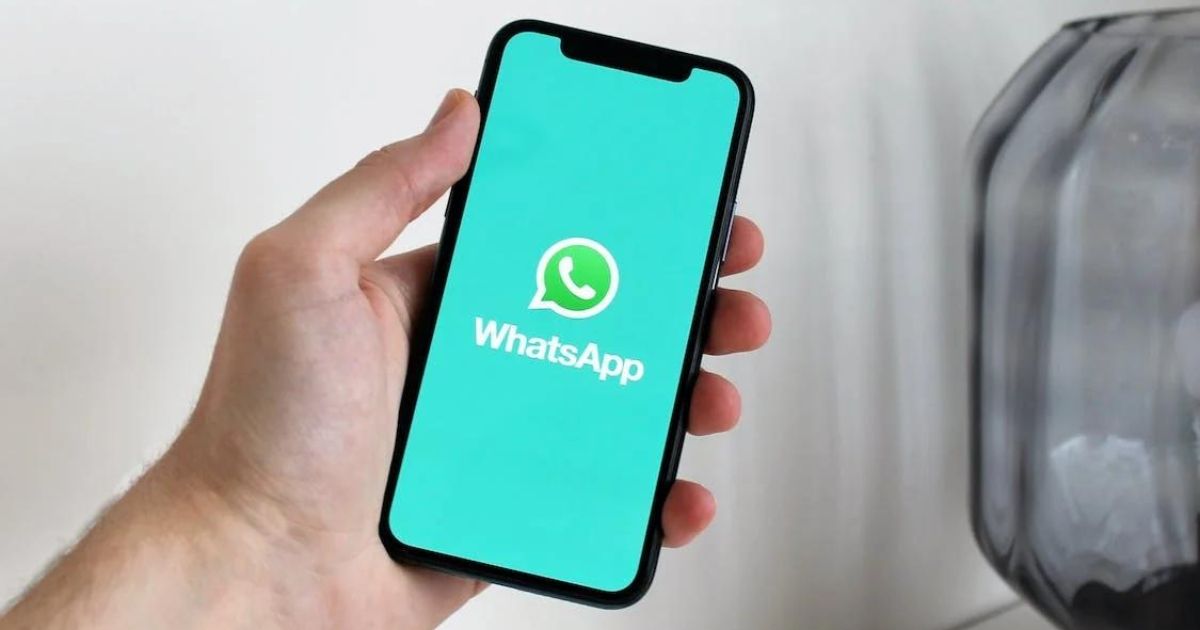 One of the biggest complaints WhatsApp users have is about the app's compression which reduces the quality of shared photos and videos. The team recently improved by allowing users to share media files in HD quality but it is still a limitation for higher-resolution files. It seems like the company's next goal is to allow users to share media files without any compression. WhatsApp is beta testing a new feature that supports sharing photos and videos in original quality.
The new beta feature was once again shared by WABetaInfo folks. WhatsApp beta for Android 2.23.19.3 is the version on which the uncompressed media file-sharing option was spotted. The new feature still shares high-resolution media files as documents but makes the process a lot faster and more convenient.
A screenshot of the feature shows WhatsApp has added a new option to the document picker interface. When a user chooses Document from the list of file-sharing options, it shows a new option called "Choose from gallery". It is explained as an option to share original quality photos and videos.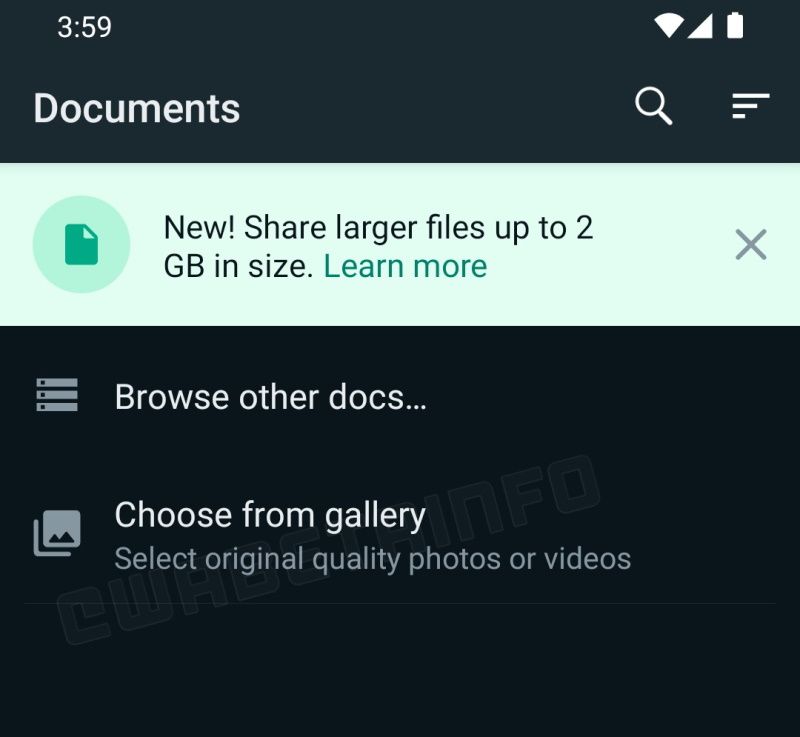 WhatsApp users have been sharing media files as documents to avoid file compression for a long time. The major difference here is that the app is now offering the option natively. It is also making it faster to browse media files which previously required going through various files and folders.
While it would have been better if WhatsApp allowed the sharing of original quality videos and photos without sharing them as documents, it is still good to see the company adding native support for the workaround. The only issue with sharing media files as documents is that there is no preview. It means unless you download and open the file, you will have no idea of what the image or video is about. It is unknown when the feature would become available publically but we can expect it to be sooner than later.
Last week, WhatsApp was spotted to be working on a new app user interface. It changes the status bar to White from Green. The new UI has filters for browsing chats such as All, Unread, Personal, and Business. This will be useful for those who interact with a large number of people on WhatsApp. For example, when you only want to go through unread chats.
The team finally released a native WhatsApp app for Mac users last week. The app brings file drag-and-drop support and group calling. All group video and audio calls on the app will be end-to-end encrypted. The app is currently available on the WhatsApp website but will soon be added to the Apple App Store as well.