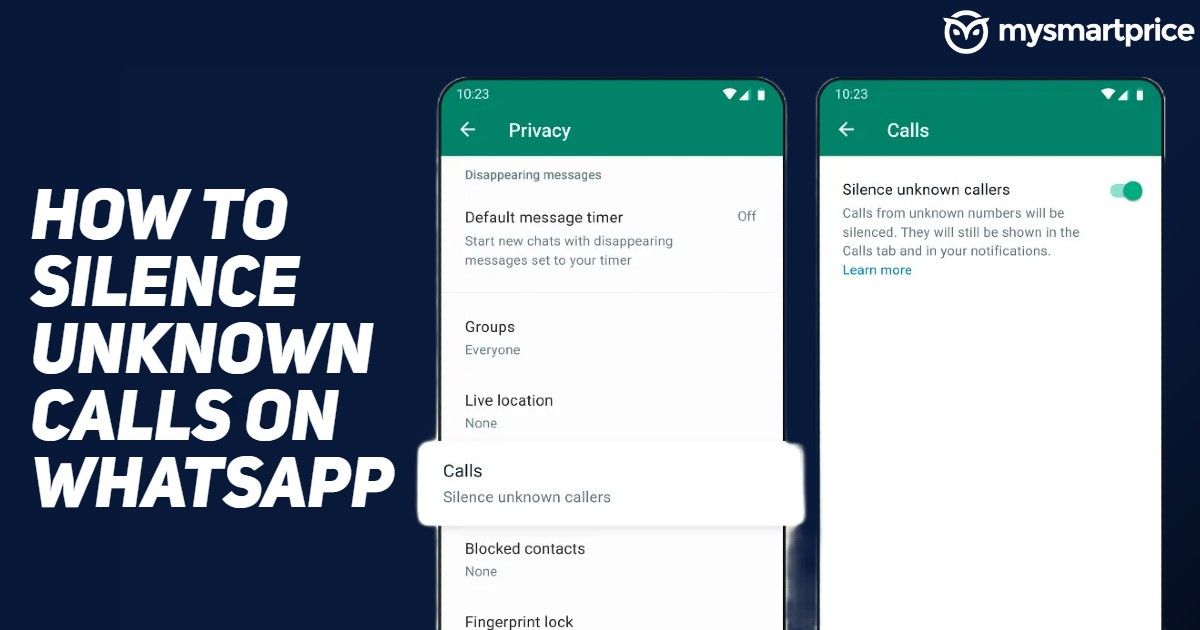 WhatsApp users have been facing scam callers recently, and the messaging app has realised that it is a big problem. But like your regular calls, spam has become a nuisance on WhatsApp as well, and people get calls from random numbers which can be very annoying. WhatsApp is helping users prevent these calls, simply by muting them so that you don't get any notification on the phone.
The feature is rolling out for Android and iOS users this week, as confirmed by Meta through its channel. WhatsApp has talked about millions of audio and video calls being made through the app, which makes it easy prey for scammers.
So what is the new feature where you can silence WhatsApp calls and how does it work? We have all the details that will help you use the new feature.
WhatsApp Silence Unknown Caller: What Does It Mean?
As the name suggests, WhatsApp now brings a new tool that can help you mute any call that you receive from an unknown number. The new feature is part of WhatsApp's focus on privacy for users and also making sure that the recent episodes of WhatsApp call scams don't become a recurring nightmare. The Silence call feature was first introduced on Android for beta users this year and now the messaging app feels ready to release it for all WhatsApp users, including those using an iPhone.
How to Silence Unknown Calls on WhatsApp
WhatsApp has released a detailed video which explains how the new privacy feature works and here are the steps that you can follow to enable it for your WhatsApp account.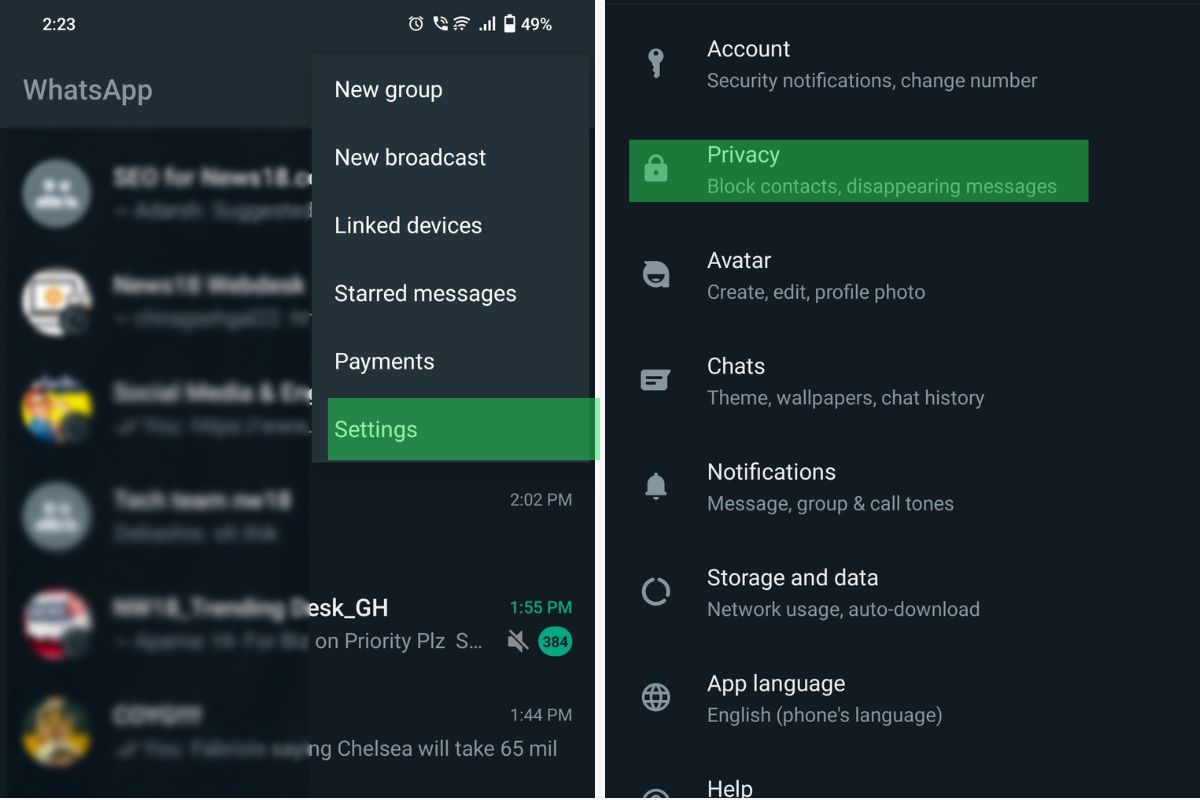 Open WhatsApp and click on the three-dot menu at the top right

Click on Settings and select Privacy to get more options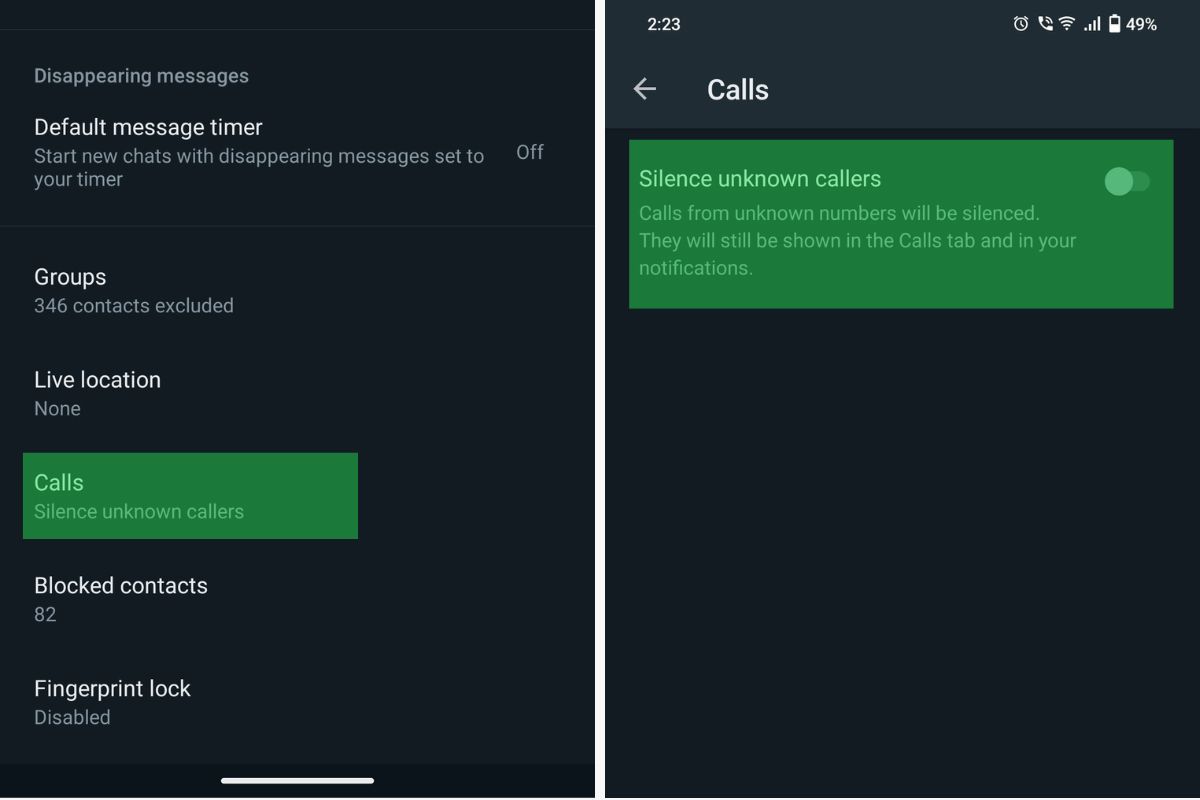 Scroll down to find the Calls option and click on it

Enable the Silence Unknown callers option to avoid getting spam calls on WhatsApp
WhatsApp clearly mentions that even though you won't get a call alert for these numbers, WhatsApp will keep a copy of the number in your call tab and also offer a notification in the main centre. The feature is rolling out this week but it is possible that you might have to wait for a few days for the new update for your device to get this feature.