Highlights
WhatsApp introduces the Silence Unknown Caller feature.
It will not ring any calls from any unknown number.
The numbers will be visible on the call logs after it gets cut.
WhatsApp has finally announced the Silence Unknown Caller feature in response to the international call scam that came to light a month ago. The latest feature was announced by Meta founder Mark Zuckerberg via his social media handles. The feature will prevent any unknown caller to call any user number. This means that all the spam or unknown calls from any person will not disturb you again.
The Meta-backed app states that it will keep adding new privacy-focused features to protect its users. Let's check out what the Silence Unknown Caller feature does and how to use it.
What is WhatsApp Silence Unknown Caller Feature?
WhatsApp has introduced a new feature that will not allow unknown callers or scammers to disturb any user by calling them. The feature is called the Silence Unknown Caller feature which is easy to enable. It is now rolling out for both Android and iOS users.
According to WhatsApp, once turned on, the feature will not ring your phone call whenever someone unknown calls you directly on the app. However, once cut, the number will be visible on the call logs so that you can check if it was important or not.
The latest feature from Meta-owned WhatsApp will automatically screen out spam, scams, and calls from unknown people.
Last month, multiple users complained that they were receiving calls from unknown international numbers. Most of these calls were from Vietnam, Indonesia, etc. The matter became so big that WhatsApp finally had to roll out a feature to curb this issue.
How to Enable WhatsApp Silence Unknown Caller Feature?
To avoid any unknown voice or video call on WhatsApp, enable the Silence Unknown Caller feature by following the steps mentioned below.
Open WhatsApp and tap on the Settings option.
Find the Privacy option and open the call section.
Tap on it and find the Silence Unknown Caller Option.
Turn the toggle on and the feature will be enabled.
That's it! the unknown spam calls will not disturb you anymore.
Privacy Checkup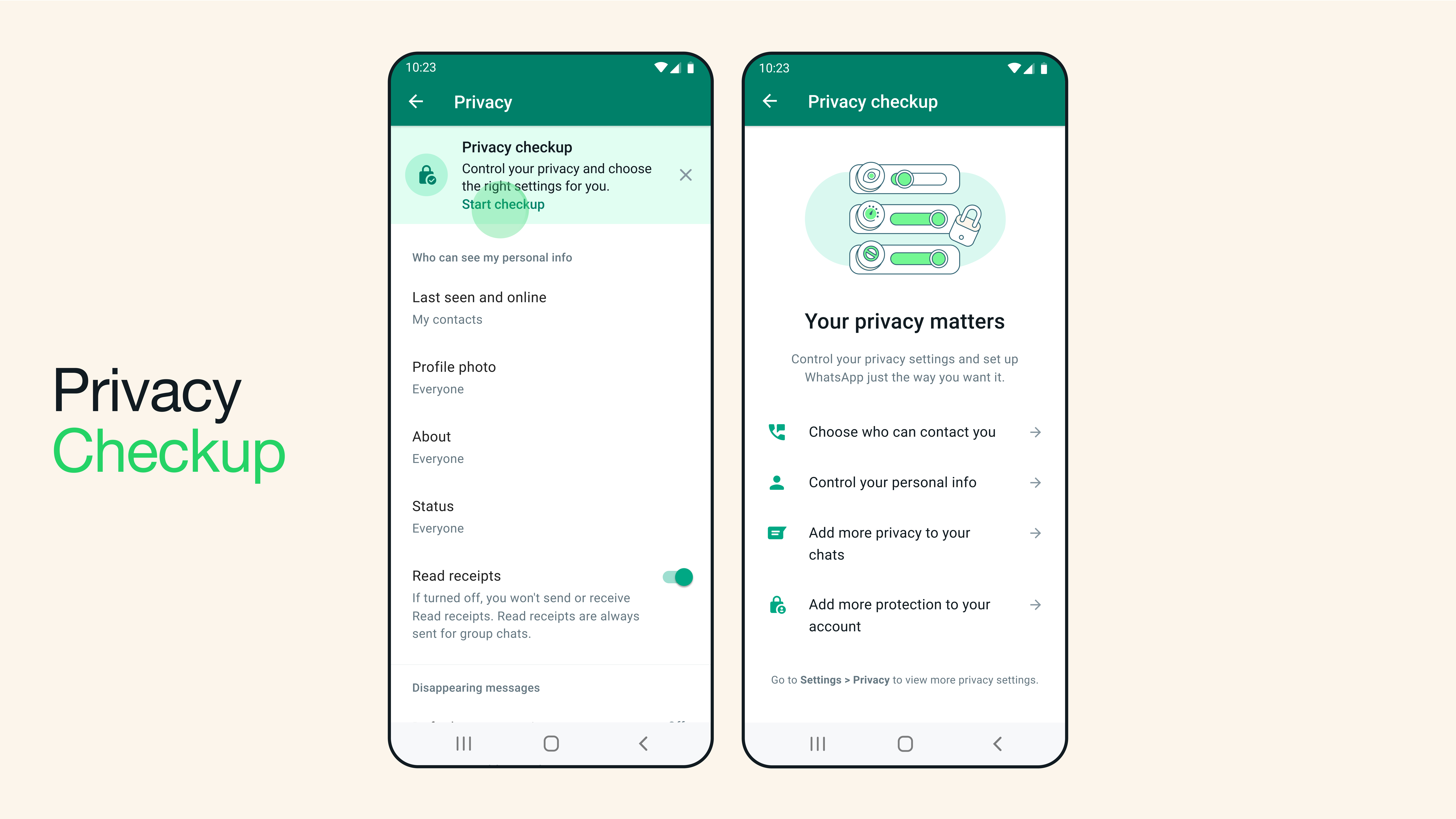 Besides the Silence Unknown Caller feature, WhatsApp has also announced Privacy Checkup to let users know about the privacy features that they get inside the app. Once tapped on Start Checkup, users will get various prompts and checks to improve their protection settings on the app.
WhatsApp has been introducing several features to its app lately. It introduced Chat Lock to lock a specific chat from your known ones on the app. It is also working on several features including screen-sharing, video messages, HD photos, redesigned emoji keyboard, and much more.
You can check the list of upcoming WhatsApp features from here.