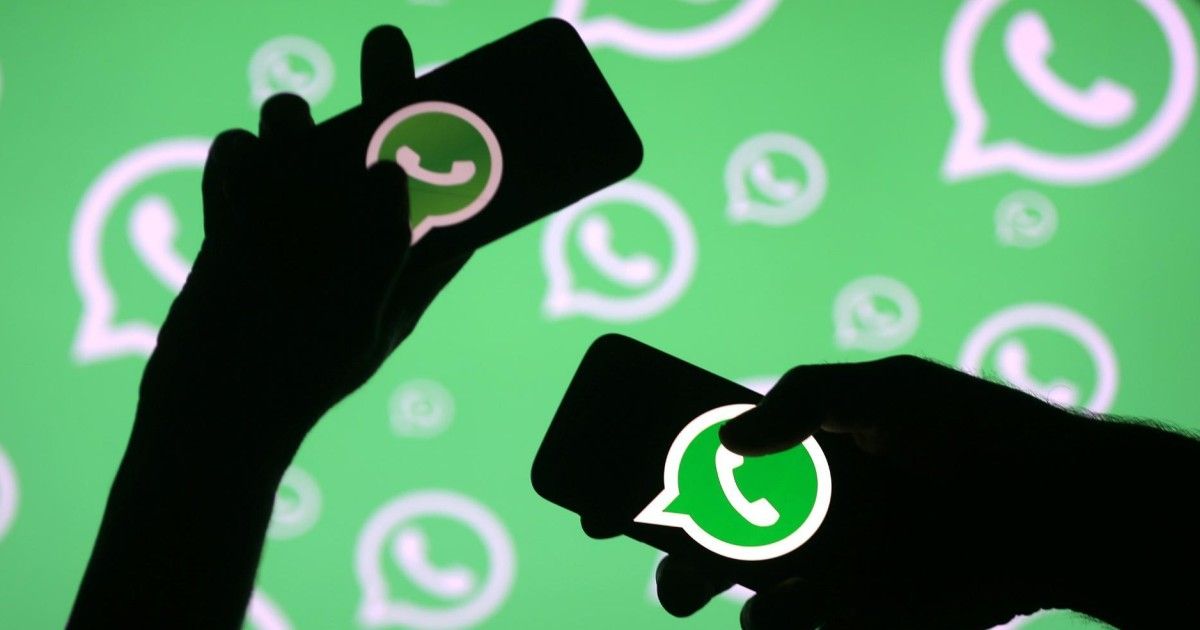 WhatsApp is said to have been working on a new feature that will let users edit a sent or received image directly within the WhatsApp media gallery. This so-called 'Quick Edit Media Shortcut' will save you from the hassle of saving and editing a picture in your smartphone's gallery before sending or forwarding it to others. Instead, you will be able to apply basic edits on an image directly in WhatsApp.
WhatsApp hasn't officially announced the arrival of such a feature. It isn't even available in any ongoing beta builds of the app. According to a report by WABetaInfo, this feature is so small that the Facebook-owned messaging platform will likely directly release it in a future update. Sadly, the diminutive nature of the feature also means that we don't have an exact timeline of its release. However, WABetaInfo did manage to test the functionality and has presented a decent analysis of how it will work.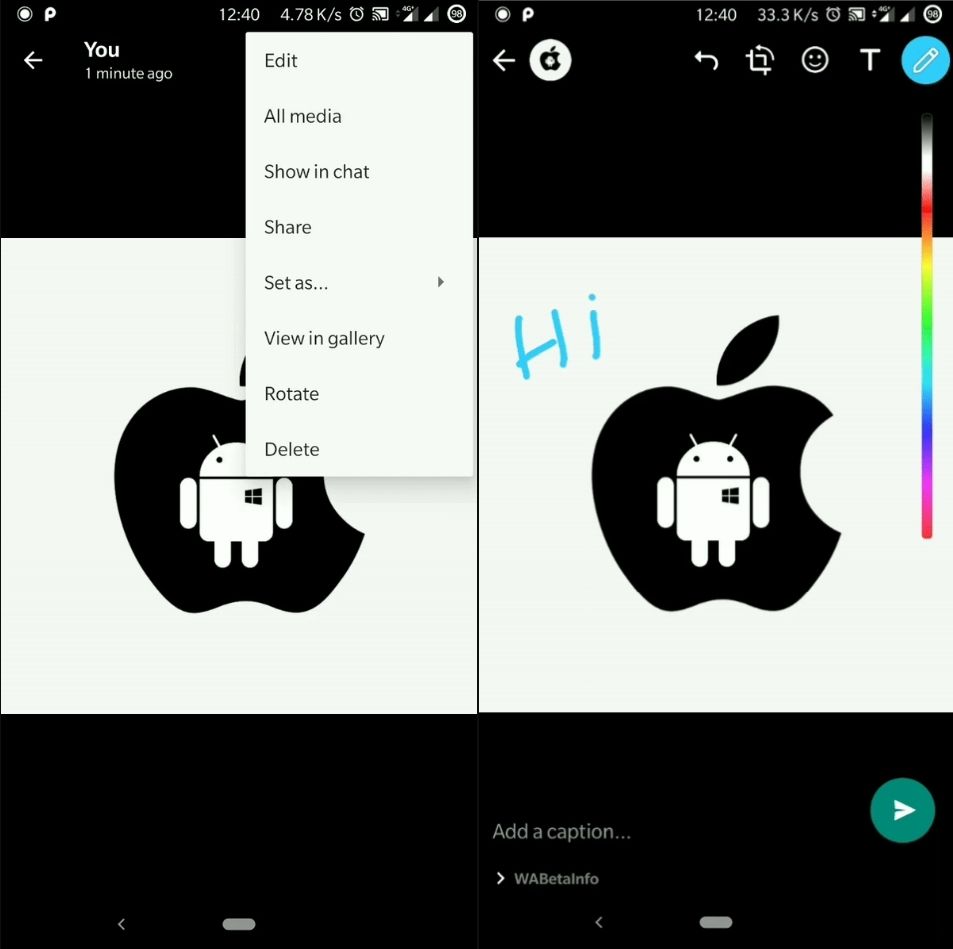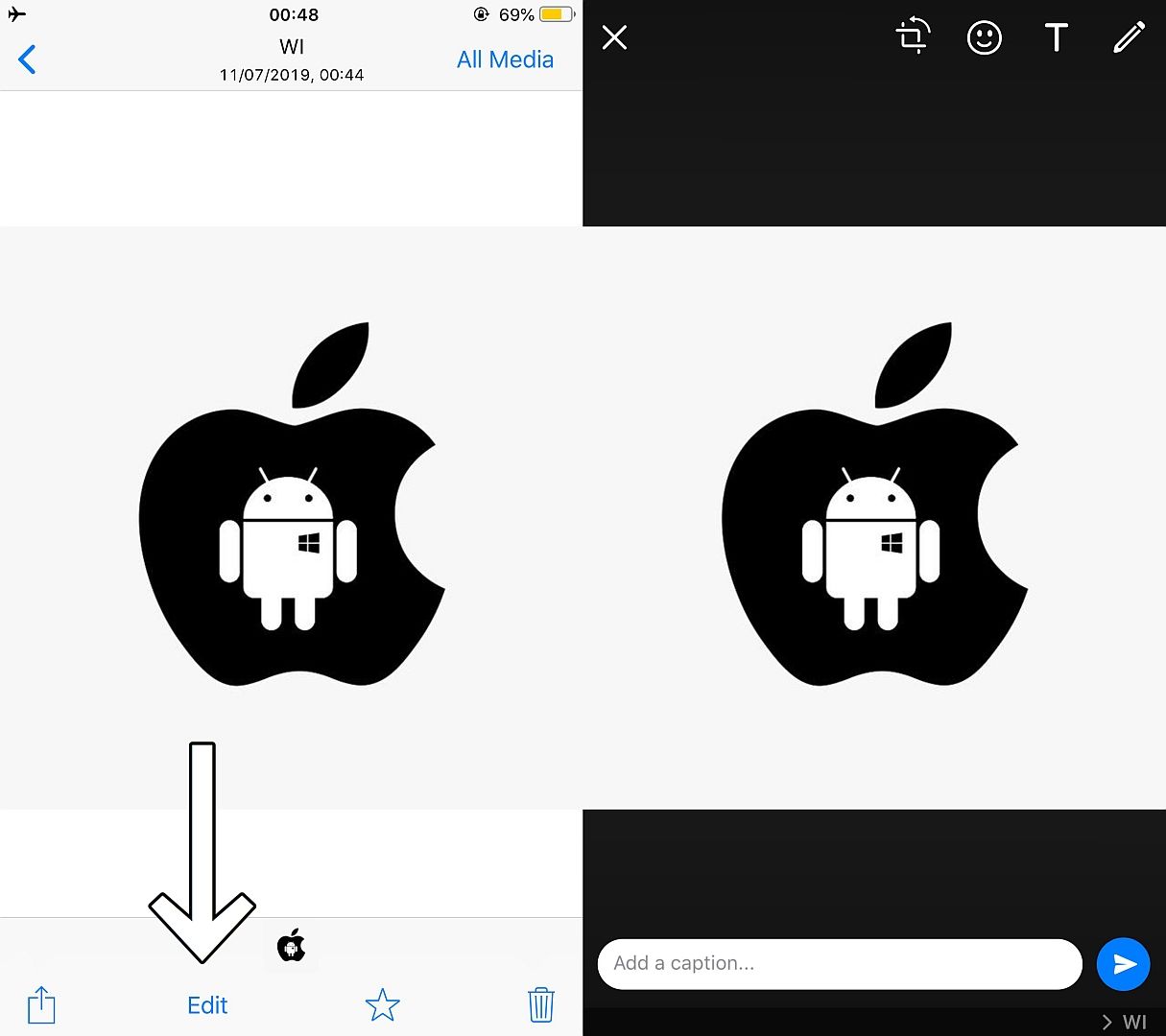 The Quick Edit Media Shortcut feature will release for both iOS and Android version of WhatsApp. Once you open an image in a chat conversation, you will be able to find an 'Edit' option. On Android, the option will be in the menu on the top right corner, while iOS users will find it down below. In both cases, you will get access to basic editing tools such as rotate, crop, and doodle. To be clear, this will not modify the original image file, but merely create a newly edited version that can immediately be forwarded without having to leave the messaging app at all.
WhatsApp Messages Traceable Without Breaking Encryption?
In an entirely separate report, it is being claimed that it might be possible to trace the origins of a forwarded message on WhatsApp without breaking end-to-end encryption. This comes from a lecture delivered at the Indian Council of World Affair by V. Kamakoti, who is a professor at the Indian Institute of Technology, Madras. Kamakoti is adamant that he has figured out a way to trace the origins of a message despite WhatsApp's assertion that this is not technically possible.
"When a message is sent from WhatsApp, the identity of the originator can also be revealed along with the message. So the message and the identity of the creator can be seen only by the recipient. When that recipient forwards the message, his/her identity can be revealed to the next recipient," the IIT professor said in his lecture. He goes on to say that this mechanism can make the message traceable without compromising end-to-end encryption.
Kamakoti's statement is indeed quite vague. The most he has seemingly done is describe what happens when an individual sends a message to someone else on WhatsApp. It almost looks to us as if Kamakoti is suggesting a very crude method of tracing the route of transmission. Essentially, the origins of a message would be determined by uncovering every single individual involved in spreading it. How exactly an investigating agency would enforce this method is unclear.
On the other hand, Kamakoti might simply be recommending that a forwarded message retain the identity of the original sender, thus preserving end-to-end encryption. However, this method does not take into account what happens if a person decides to copy and paste a message instead of forwarding it. And again, this proposal brings us back to the dilemma of preserving an individual's privacy.
The push from the Indian government to make WhatsApp messages traceable began when a series of mob lynching took place in the country last year following the spread of false rumors on the messaging platform. WhatsApp has been very adamant about it being impossible to uncover the contents and identity of a message sent over its platform by even its own employees. It seems unlikely that this stance would change anytime soon.