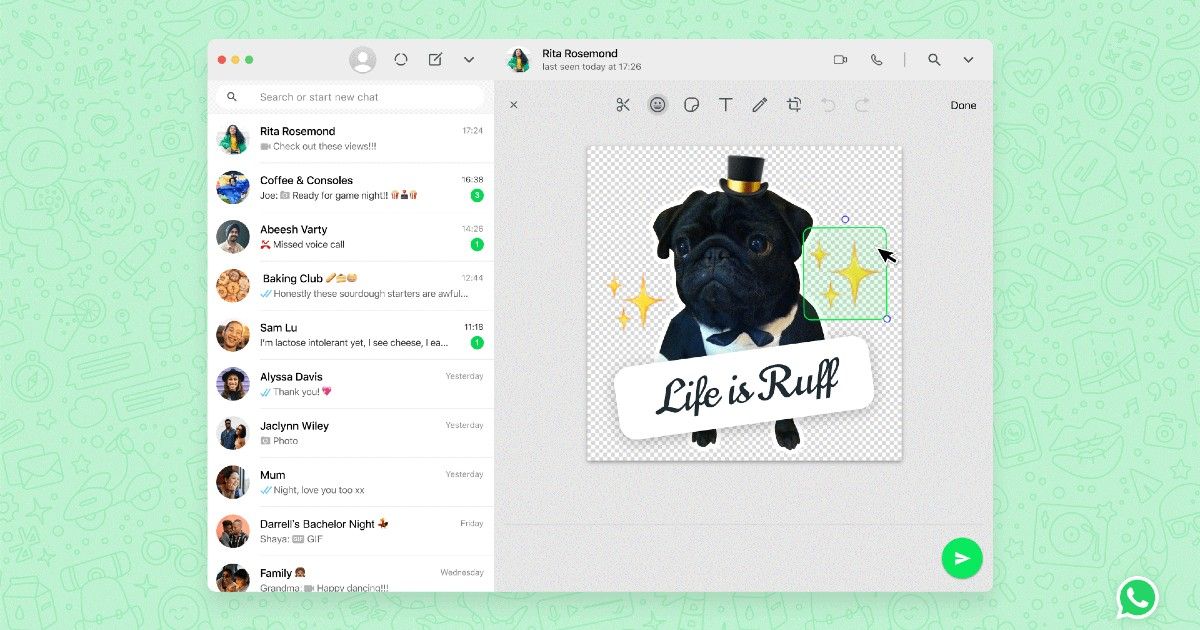 WhatsApp has added a new feature to its WhatsApp Web and Desktop applications. The new feature known as custom stickers is now available on the platform. The company says that the custom sticker maker feature is currently available on WhatsApp Web and will be soon made available for the Desktop version. With this, users will be able to create personalised custom stickers and send them to their friends and family. If you're wondering how to use this new feature on WhatsApp, we will take you through a step-by-step guide of how to create custom stickers on WhatsApp Web and WhatsApp Desktop.
Also Read: WhatsApp: How to Know If Someone Has Blocked You on WhatsApp
What Are WhatsApp Stickers?
WhatsApp introduced stickers in 2018 on its platform. The sticker features allow users to express their feelings while chatting with their friends and foes. However, until now, you had to download the sticker packs from the WhatsApp application itself or install a third-party application to get the new and latest stickers. However, with the latest update, the company is now giving an option to create your stickers on WhatsApp Web and WhatsApp Desktop application.
Also Read: WhatsApp Call Record: How to Record WhatsApp Voice and Video Calls with Audio on Android and iOS Mobile
How to Create Custom Stickers on WhatsApp Web and Desktop?
As per the company, the new custom sticker maker is available on the WhatsApp Web application. However, the feature is yet to make its debut on the WhatsApp Desktop application. So, if you are using WhatsApp Web on your PC, here's how you can create a customised sticker and send it to your friends.
Open the web.whatsapp.com on your desktop browser and log in by scanning the QR code.
Go to the contact to which you want to send the custom sticker.
Click on the Paperclip icon right next to the typing box and then click on the Stickers option.
You will be asked to open the image which you want to turn into a sticker. Select the image from your PC and upload it.
Once the image is uploaded, you will see some editing options like the outline, emojis, stickers, text, paint, crop, and more. Use these tools to create the desired sticker.
Once done, simply click on the Arrow icon at the bottom and your custom sticker will be sent to the contact.
Also Read: WhatsApp Chat Backup: How to Backup WhatsApp Messages on Android Mobile and iPhone
Can you Create Custom Stickers on WhatsApp App for Android and iPhone?
Currently, the in-built custom sticker maker feature is only available for WhatsApp Web and Desktop applications. WhatsApp is yet to roll out this feature to its Android and iOS platforms. However, one can expect it to be rolled out pretty soon as the feature has already made its way into the beta stages. So, it could be rolled out in near future.