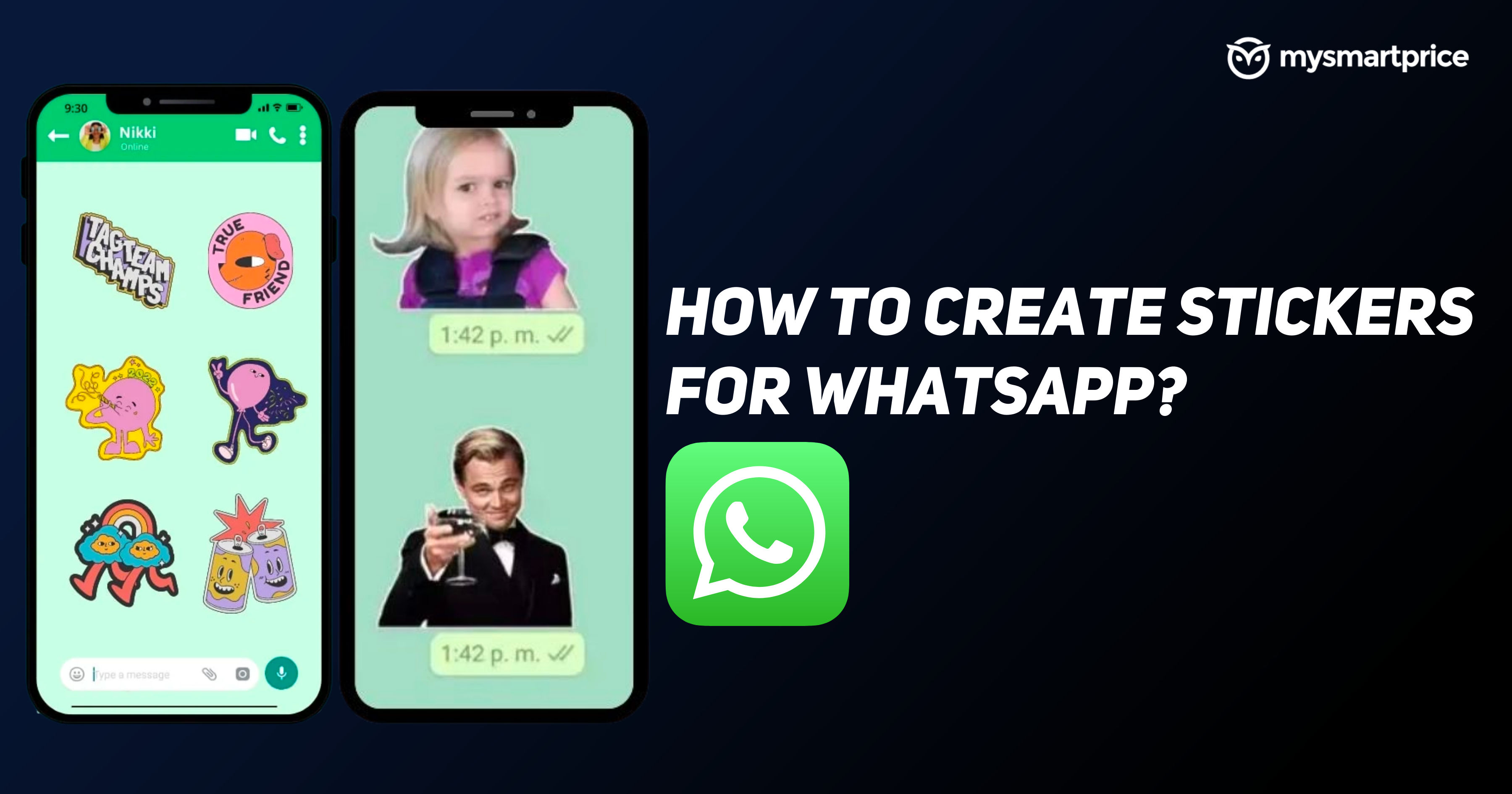 Ever since Meta announced the stickers feature on WhatsApp, the conversation started to become more fun and casual. WhatsApp is now just not limited to emojis but has stickers which are animated images in small form. WhatsApp has allowed other developers to create their own stickers and add them to the meta-owned social messaging app. However, the way is a bit complex for any person who is unaware of coding. That's why, we will explain to you how you can create a new sticker pack yourself, or download it from any other app. And, we are sure that you will enjoy this process, so without further ado, let's get started.
Also Read: WhatsApp Private Reply: How to Reply to Private Message on Phone and WhatsApp Web
How to Download New sticker Packs?
Here's how you can download WhatsApp stickers right from the application or by using other methods:
How to Download WhatsApp Stickers from the App?
WhatsApp has in-built sticker packs within the app that you can download and use in your conversations by following these steps.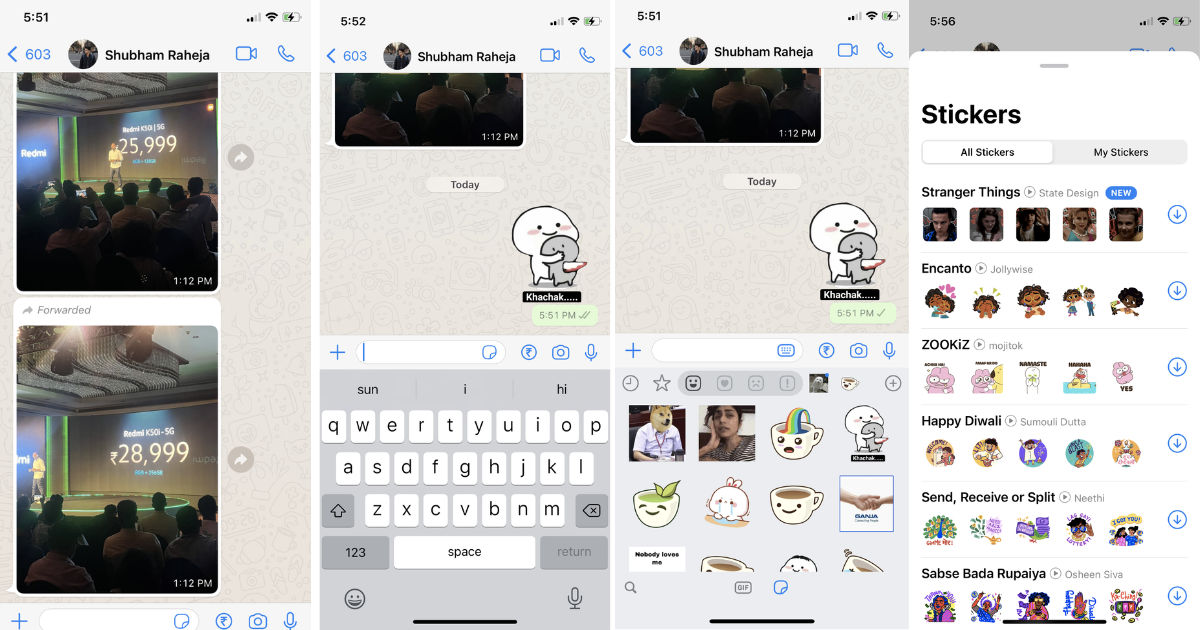 Open WhatsApp on the smartphone.

Tap on the sticker sign; you can see various icons lined up in the sticker bar.

On the extreme right side of the bar, there is a '+' option. Click on it.

There are a plethora of options to choose from. Choose the one you want to download.

Now, tap on the download option on the front of that sticker pack.

Once downloaded, it will be added to your sticker packs in WhatsApp. You can now use it to send to your conversations.
How to Download WhatsApp Stickers from Google Play Store or App Store?
Users can also try out the dedicated third-party apps available just for WhatsApp stickers on the Google Play Store and Apple App Store. To do that, follow these steps.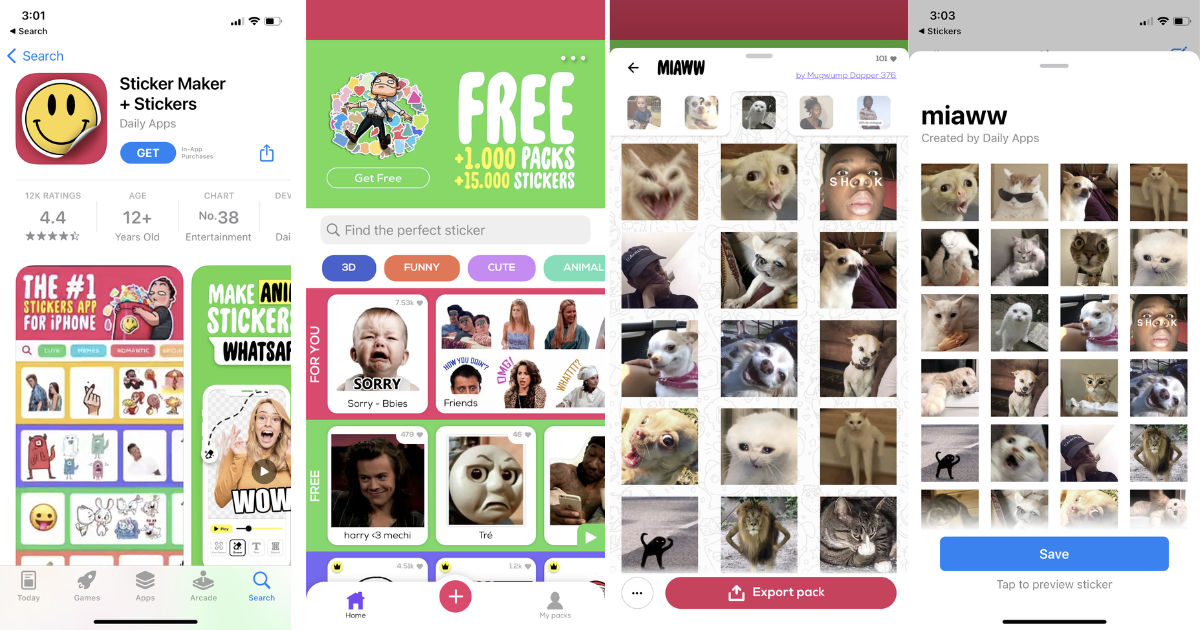 Open Google Play Store on an Android phone or Apple App store on an iPhone.

On the search bar, type "WhatsApp stickers".

These stores will open hundreds of such apps for various categories.

Install any app and open it.

Now, from the given WhatsApp stickers, choose anyone and export it to WhatsApp.

It will ask for permission to open WhatsApp and allow it.

A save button will pop up with the sticker previews. Click on Save, and you can now use it to send in your conversations.
Also Read: WhatsApp Chat Backup: How to Backup WhatsApp Messages on Android Mobile and iPhone
Best Sites to Download WhatsApp Stickers on Android device
The last option is to download the WhatsApp stickers from APK files. Here're a few sites from where you can download third-party sticker packs.
How to send stickers on WhatsApp?
In order to send any sticker from WhatsApp, here's what you need to do: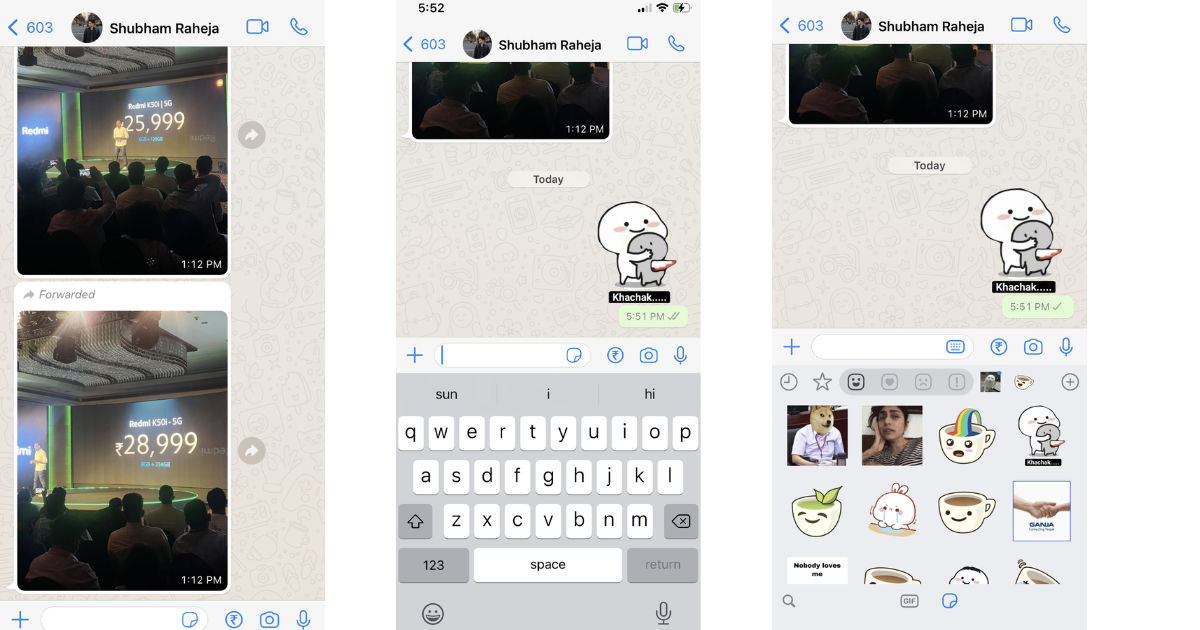 Launch WhatsApp on the phone and open any chat.

Now, tap on the Emoji sign in the bottom bar on an Android phone, whereas in iOS, there's a direct option for stickers.

Once tapped on the sticker icons, it will show you various stickers.

If you are accessing this feature for the first time, then you might need to click on the Get stickers option.

Now, to send a sticker in a WhatsApp chat, just tap on the sticker you want to send and it will be sent.
Also Read: WhatsApp Tricks: How to Send a WhatsApp Message Without Saving a Mobile Number
How to create stickers for WhatsApp on Mobile?
Apparently, there is no simple way to create a WhatsApp sticker directly. Therefore, you have to rely on third-party apps. Sticker.ly is one of the most popular WhatsApp sticker-making apps. While it has plenty of sticker packs loaded, it allows you to create sticker packs to use on WhatsApp. Here's how to create yours.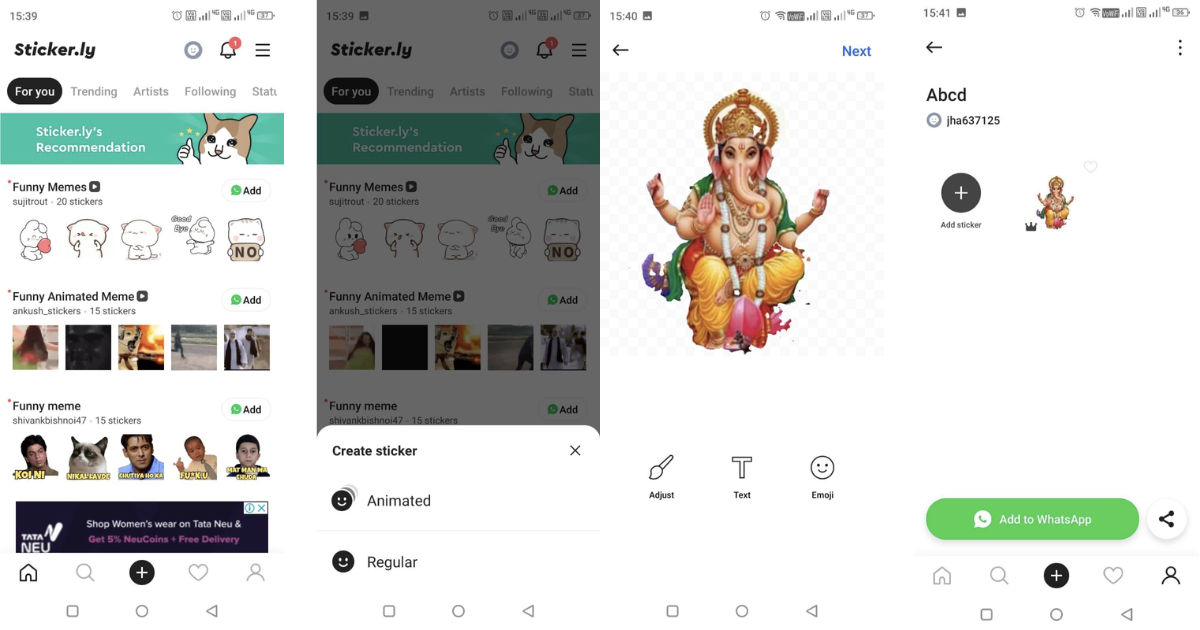 Download Sticker.ly from the Google Play Store.

Now, log in with either your Facebook or Google account.

Tap on the + button in the bottom center and choose which type of sticker you want to make; Animated or Regular.

Select a picture and click on Auto for automatic background removal.

Now, tap on Next and give it a name and a tag. Select a new pack and save.

You can now export it to WhatsApp by tapping on the Add to WhatsApp option.
How to Create Custom Stickers on WhatsApp Web and Desktop?
WhatsApp last year rolled out the support for creating stickers on the web version for desktop. Here's how to do it.
Open WhatsApp Web on your browser on your desktop.
Scan the QR code and log in to your WhatsApp account.
Open the contact to whom you wish to send the custom sticker.
Click on the attachment menu on the left side of the message bar.
Click on the Sticker option and select an image.
Now, customise it using the tools such as outline, emojis, stickers, text, paint, and crop, which WhatsApp provides.
Once customised, click on the send button and the message will be sent.
Criteria to Create WhatsApp Stickers
Before creating a sticker, you will need to meet the following criteria from WhatsApp after which you can upload your sticker pack on the app. Here're the conditions.
A sticker should have a transparent background.

A sticker should be exactly 512×512 pixels in dimensions.

A sticker should be less than 100 KB in size.

A creator will have to provide an icon as its cover image for the WhatsApp sticker pack. This image should be 96×96 pixels and less than 50 KB.

There should be a 16-pixel margin between the sticker image and the edge of the 512×512 pixel canvas.
Also Read: [Explained] WhatsApp Multi-Device Support: What is it, How to Use, and More
Top 10 WhatsApp Stickers Packs for Chat Messaging
WhatsApp stickers are a mode to express different expressions in a sarcastic way; hence the choice of your stickers should be similar per the situation. Taking all these parameters, we have selected the 10 best WhatsApp Sticker packs you should download for future conversations. Here's the list.
StickersforWhatsApp

Cristiano Ronaldo stickers

Rage face stickers

Anime stickers

Dog meme stickers

Funny cat meme stickers

WhatsApp Baby Yoda stickers

Bettakuma 2

WA stickers for Harry Potter

WA sticker superhero memes