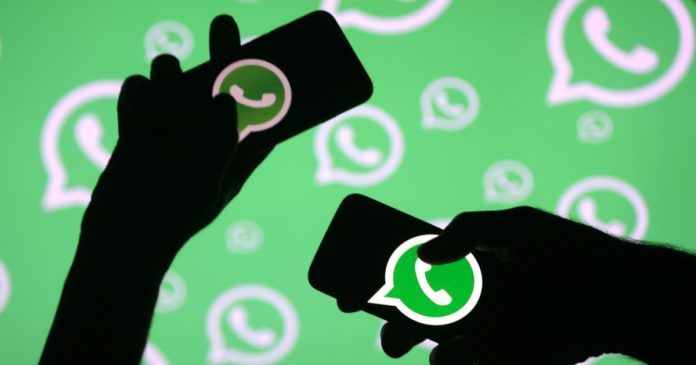 WhatsApp announced its new terms of service (ToS) back in January. This created a new controversy back then, where the users were supposed to accept new ToS, or leave the platform. Considering the widespread criticism, the company pushed the deadline of accepting this new ToS till May 15th. However, yesterday a report by PTI revealed that WhatsApp won't be deleting your account if you don't accept the new ToS. The company mentioned on its official website that users can accept the ToS after May 15th as well. But there's a catch.
For those who will not accept the company's updated terms, WhatsApp will continue to show them a notification, asking them to accept new ToS. This reminder will be shown to users for several weeks Once users see the persistent reminder, WhatsApp will limit some functionalities. In this limited functionality period, users won't be able to access their chat list. However, if users continue to receive a chat, they will be able to open it through their notification, and also respond to them. In this period, users will also continue to receive audio and video calls. However, if the new ToS is not accepted even after a week, users won't continue to receive any calls or messages.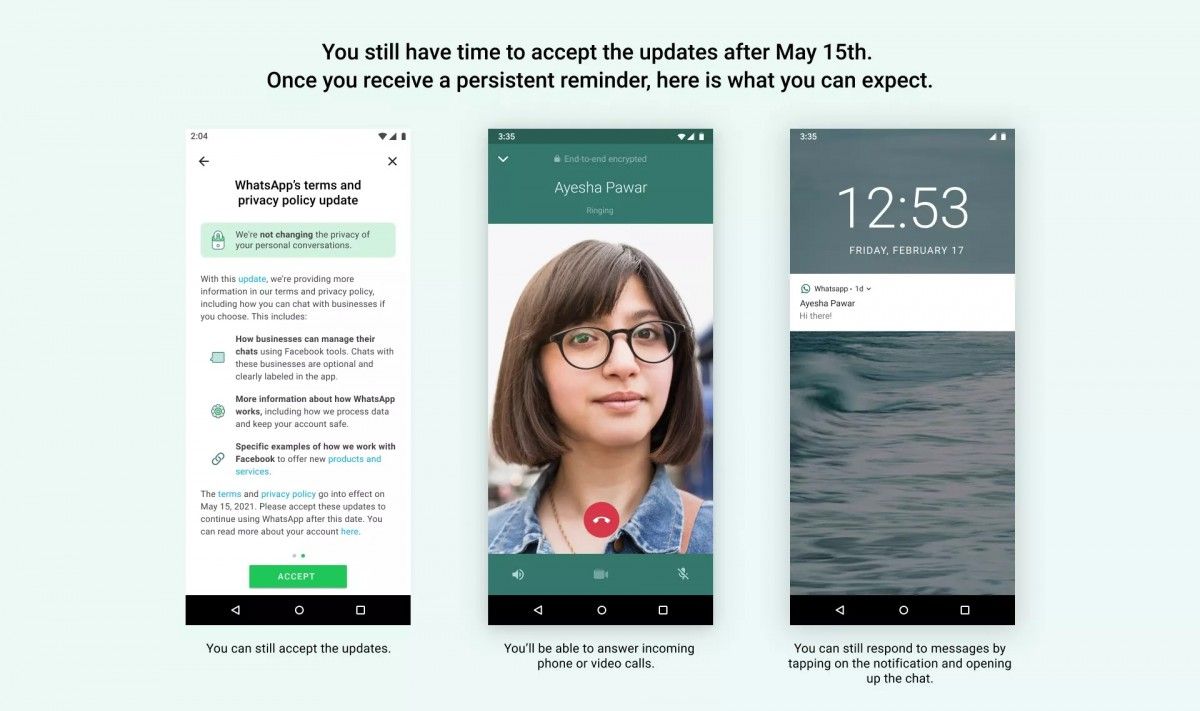 WhatsApp has mentioned on its website that it won't be deleting any account. However, if you don't accept the new ToS, the app will no doubt be useless, considering that it won't allow you to send any message. The messaging platform had first asked users to accept its new terms before February 8th. However, considering public criticism this deadline was pushed to May 15th. The Indian government even had asked the facebook-owned company to revert its controversial policy. However, as of now, WhatsApp has not rolled back its new terms, and users are now left with the only option of accepting it if they want to use the app going forward.
Also Read: WhatsApp Clarifies Updated Privacy Policy Only Affects Business Accounts, Regular Chat Data Will Not be Shared
With the new guidelines now put by WhatsApp on its website, it is now clear that the company won't be deleting any account. However, the messaging app will limit the functionality of users, if they don't accept new terms of service (Tos) even after May 15th.
Thanks for reading till the end of this article. For more such informative and exclusive tech content, like our Facebook page