Highlights
WhatsApp Companion Mode was introduced back in November as part of the Android Beta program.
Users can now log in the same WhatsApp accounts on up to four devices/smartphones.
WhatsApp will soon introduce an alternative and more accessible way to link to companion devices.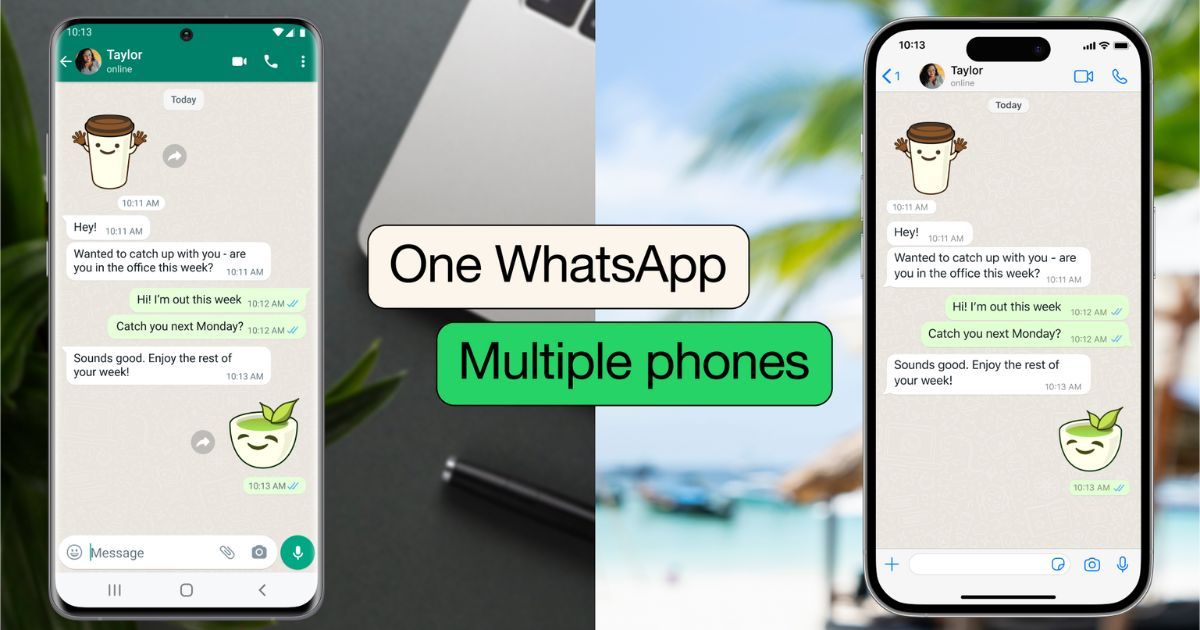 WhatsApp, back in November, introduced the WhatsApp Companion Mode under its Android Beta program. Now, the company has started rolling out Companion Mode for all WhatsApp users globally. To those unaware, WhatsApp Companion Mode allows WhatsApp users to log in to the same WhatsApp account on up to four smartphones.
WhatsApp took it to the official blog to make a formal announcement regarding the Companion Mode rollout. WhatsApp's Companion Mode is an extension of Linked Devices which the company had introduced a couple of years ago. The feature is going to make things easy for those using more than one smartphone. WhatsApp in the blog post said,
Each linked phone connects to WhatsApp independently, ensuring that your personal messages, media, and calls are end-to-end encrypted, and if your primary device is inactive for a long period, we automatically log you out of all companion devices.
Also read: WhatsApp Introduces New Security Features Including Account Protect and Device Verification
WhatsApp's new companion mode allows users to log in to the same WhatsApp account on up to four smartphones. WhatsApp says that the Companion Mode will work independently on each device and will make it easy for users to switch between devices without any hassle. However, if a user's primary device remains inactive for a long period, WhatsApp will automatically log out the user from all companion devices.
WhatsApp says that it will also soon introduce an alternative and more accessible way to link companion devices. Users can now simply enter their phone number on WhatsApp Web instead of scanning a QR code. After entering the mobile number, the user will receive an on-time code that can be used to enable device linking. WhatsApp says that this feature will soon be introduced to more companion devices in the coming months.
Also Read: WhatsApp For iPhone Will Soon Let Users Edit Sent Messages: Here Are All Details
WhatsApp Companion Mode doesn't require users to enable any settings and just link Linked Devices feature, users can log in to their WhatsApp account on a new device. The chat messages are automatically synced between all the devices as part of WhatsApp Companion mode. Users even get a notification for incoming video/voice calls on all the devices on which they have logged into their WhatsApp account. You can head over to our detailed guide to check out the process in detail.
What do you think of WhatsApp Companion Mode? Do let us know in the comments section below.