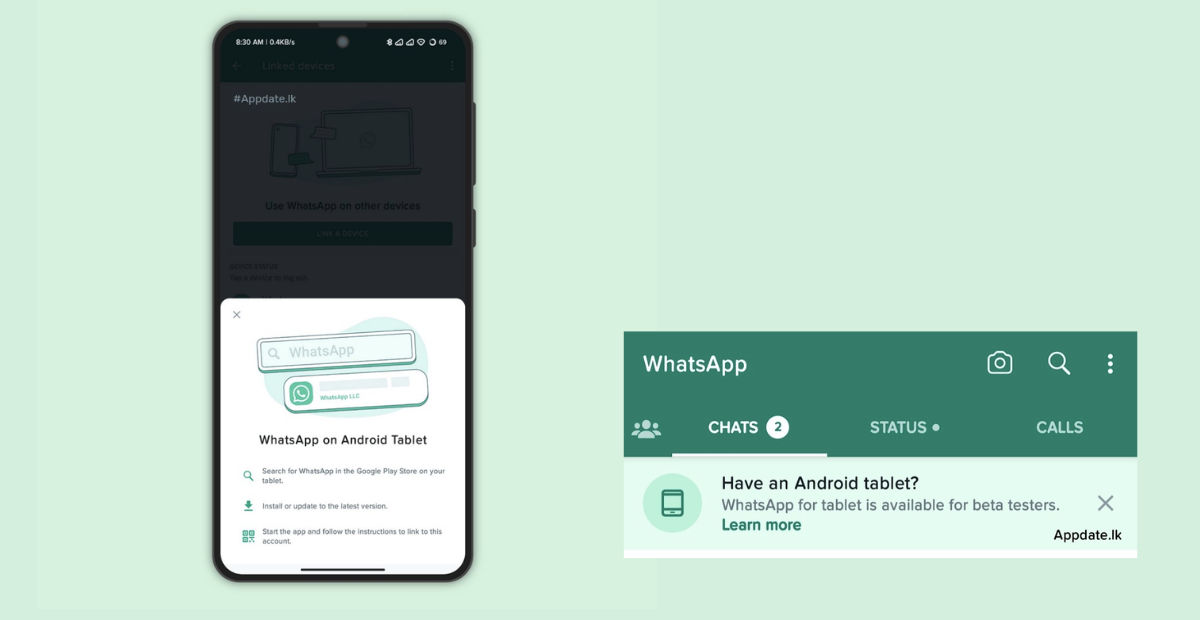 WhatsApp is finally testing its dedicated apps for tablets. The feature is currently available to beta users on Android only but should be rolled out to global stable users within a month or we can expect it early next year. MySmartPrice has also enrolled in beta testing and we were able to spot the feature on our WhatsApp as well. The beta version 2.22.24.27 of WhatsApp brings this update for Android users.
Several beta users on Twitter confirmed that they are receiving the feature on their devices. Not only that, but this will allow you to use the same WhatsApp account on two different devices simultaneously. Earlier, if you wish to use WhatsApp on your Android tablet, you would have to delink your number from your phone first and then verify it with the tablet which was a hassle process.
Now that, WhatsApp has made a dedicated app for it, you no longer need to do that process, just follow the instructions and you can use the same WhatsApp account on two different devices simultaneously. Let's check how you can do that.
How to Use WhatsApp Android for Tablet?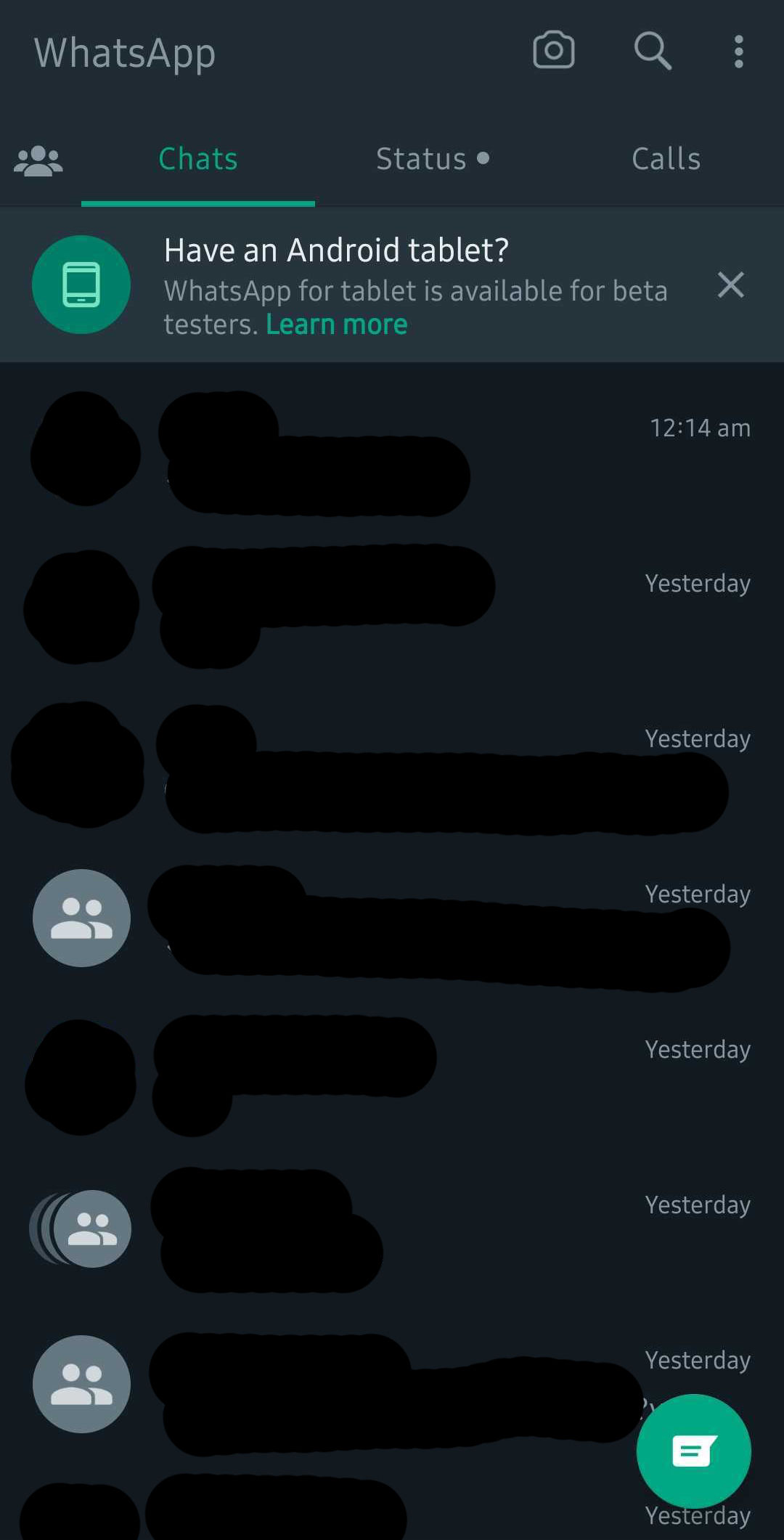 Follow the instructions mentioned below to link your WhatsApp account on mobile phone to a tablet. Do note that currently, this is available for Android beta users only. If you are using a stable version and want to try out the beta version, you can download WhatsApp for Tablet from any third-party store like APKMirror on your Android tablet. You will get a message on the top of your app like this," WhatsApp for Tablet is available for beta testers". You just have to tap it. Without any further ado, let's check out the steps.
First, download WhatsApp for Android tablets from the Google Play Store or any third party site. Once done, open it and you will be asked to scan a QR code. Now, on your smartphone, tap on the three vertical dots in the top right corner of the screen and select Settings.
Tap on Linked Devices and select the Link a Device option. Place the QR code inside the square camera frame on your phone and that's all your WhatsApp accounts will open on your tablet.
WhatsApp will take a few moments to transfer all the files and sync messages to the tablet but it will be done. Once done, you can use your account on any device at any time. Both devices will be synced frequently.
If you have used WhatsApp Web on your computer, you will find the steps similar to that. It acts more like the desktop version as of now. The Meta-owned app is also reportedly working on a companion mode that will soon allow users to link their accounts on two smartphones simultaneously.