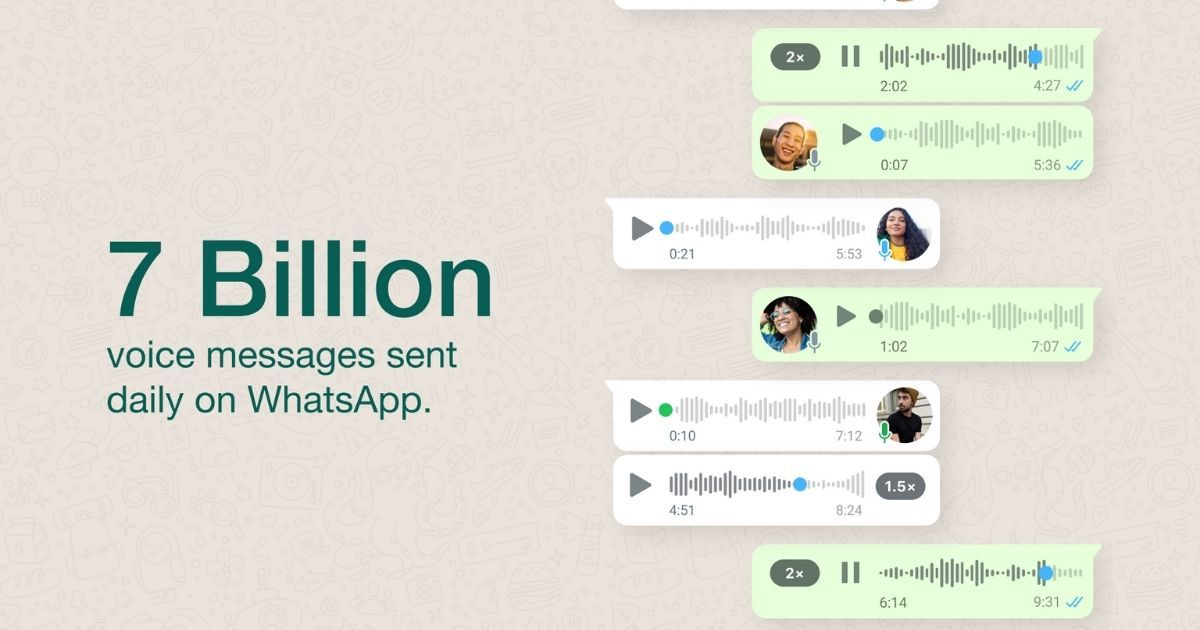 WhatsApp is undoubtedly the most popular personal messaging platform. With billions of users under the arc, the Meta owned company is always looking to add more features for its users across Android, iOS, and the Web. The company is currently testing features like message reactions, poll feature, and recently rolled out multi-device support as well. On the same lines, now the company has announced a bunch of new features for the WhatsApp voice messages, which include updates like draft preview, ability to pause and resume recording, out of chat playback, resume playback where you were, and waveform visualization. Let's take a look at all of these in detail.
WhatsApp Voice Message Update
While the WhatsApp app was launched in 2009, the voice messaging features were only introduced in 2013. For those who are on the move or just bored to type, sending a voice note or a message is a simple and quick task. According to WhatsApp, on average over 7 billion voice messages are sent in a day. These messages are end-to-end encrypted and they're secured. Here are all the new features introduced by WhatsApp for its voice messages.
For starters, the Out of Chat Playback features allows you to listen to a voice message outside of the chat, which is a big relief and you can do other tasks on the phone while listening to the voice message. Next, you can now pause and resume the recording, just in case you're interrupted or need to gather your thoughts. You will also be able to listen to your voice message before sending that to the other party, thanks to the new Draft preview feature.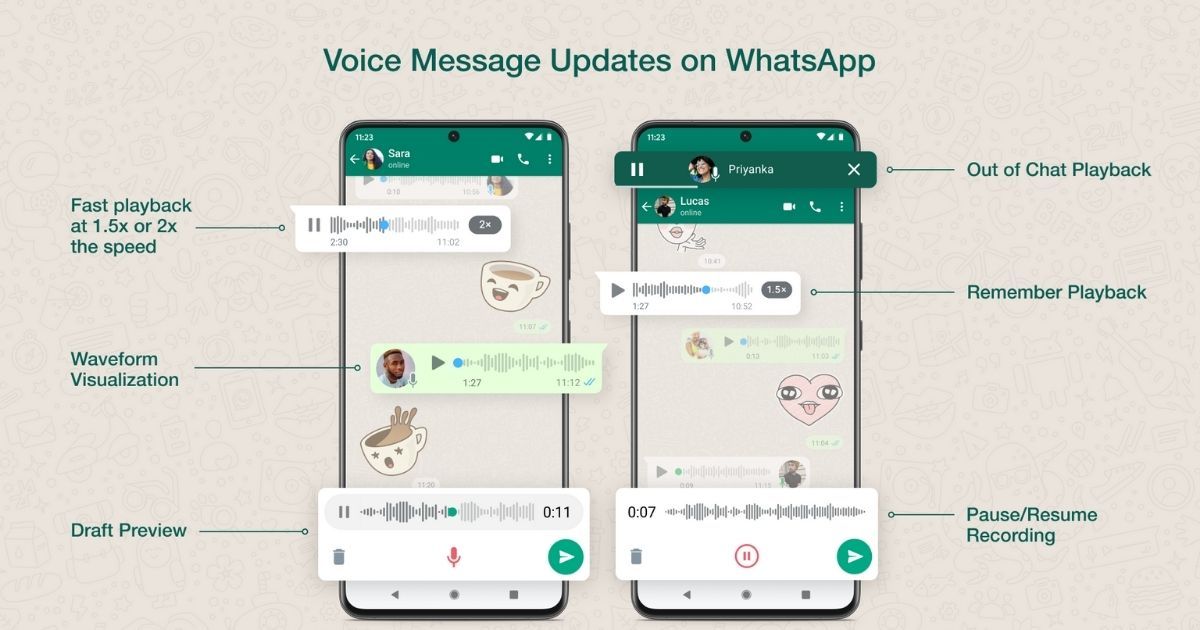 Furthermore, the Waveform Visualization gives you a visual representation of the sound of the voice message to help follow the recording. In case you are listening to a voice message and pause in the middle, you can pick up from where you left off as the new update is also adding Remember Playback feature.
Lastly, the update is also bringing, faster playback on forwarded messages as well now with the ability to play messages at 1.5x or 2x speeds. This is in addition to the already existing fast playback on regular voice messages.
All the aforementioned features will be rolled out to users in the coming weeks.