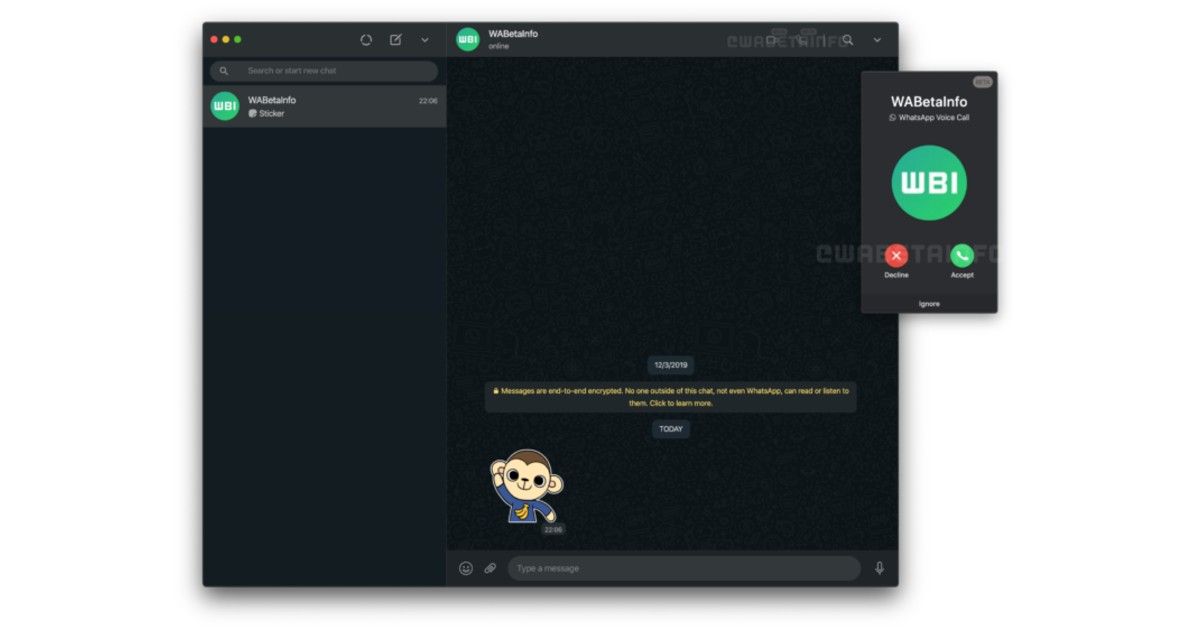 WhatsApp is finally all set to introduce voice and video calls on its web and desktop apps. According to a report by WABetaInfo, WhatsApp is finally testing its voice and video call features, as well as their corresponding interfaces, for a very select number of beta circle users. What this means is that the features are nearly in their final implementation stages, and may be rolled out in stages in the coming days or weeks. The calling feature for WhatsApp's PC platforms has been much in demand, and can potentially rival all the voice and video calling services that have seen exponential growth in times of the Covid-19 pandemic.
According to WABetaInfo, the video and voice calling feature will be integrated into the top bar of a chat window in the same format as it features on the WhatsApp mobile app. Alongside this, a new pop-up window is being designed, which will serve as the window to operate the calls from. This pop-up window will feature accept/reject, mute, video/voice and options buttons, giving WhatsApp Web and WhatsApp for desktop apps a comprehensive calling interface to use. The overall interface will look similar to WhatsApp's calling interface on phones, and is in line with what other voice and video call services offer on desktop platforms.
Given that this is a feature in beta, users even on beta circles may need to wait before they can get access to the voice and video calling features. However, more users are being reportedly added to the beta circle for the calling features everyday, so remaining users should get access to it as well. At the moment, however, it is not quite clear as to when exactly might voice and video calls launch in WhatsApp's stable build. Furthermore, the calling feature should retain the same simultaneous user number limit that WhatsApp calls have on mobile platforms as well, so the use case would still remain limited to small group calls at work, or personal calls.