WhatsApp Web is a blessing to those who are stuck with their laptops for eternity. The desktop version of WhatsApp allows you to reply to messages, check the status of your family or friends, and more right from their laptop. However, one of the best features of it is the ability to make video calls. Yes, you read that right! WhatsApp allows you to make or receive video calls on its desktop app version of Windows and Mac as well as on browser. But how do you do it? In this article, we will tell you a step-by-step guide on how you can make video calls on WhatsApp Web on Windows and Mac.
Also Read: WhatsApp Profile Picture: How to Set Profile Photo on WhatsApp, Hide It from Particular Contact, and More
What is WhatsApp Web?
WhatsApp Web is the desktop client for the platform. With this, one sends messages to your contact list, see status and more. The company has introduced a dedicated application for both Windows and macOS that makes it pretty easy to access the application right on your computer. The best part about this is that you don't have to signup or sign in using your login credentials. All you need to do is scan the QR code that will be presented when you open the browser version or the application from your WhatsApp mobile application and you are good to go.
Also Read: WhatsApp: How to Restore Deleted WhatsApp Chat Messages on Android and iPhone from Cloud Backup
How to Make Video Call on WhatsApp Web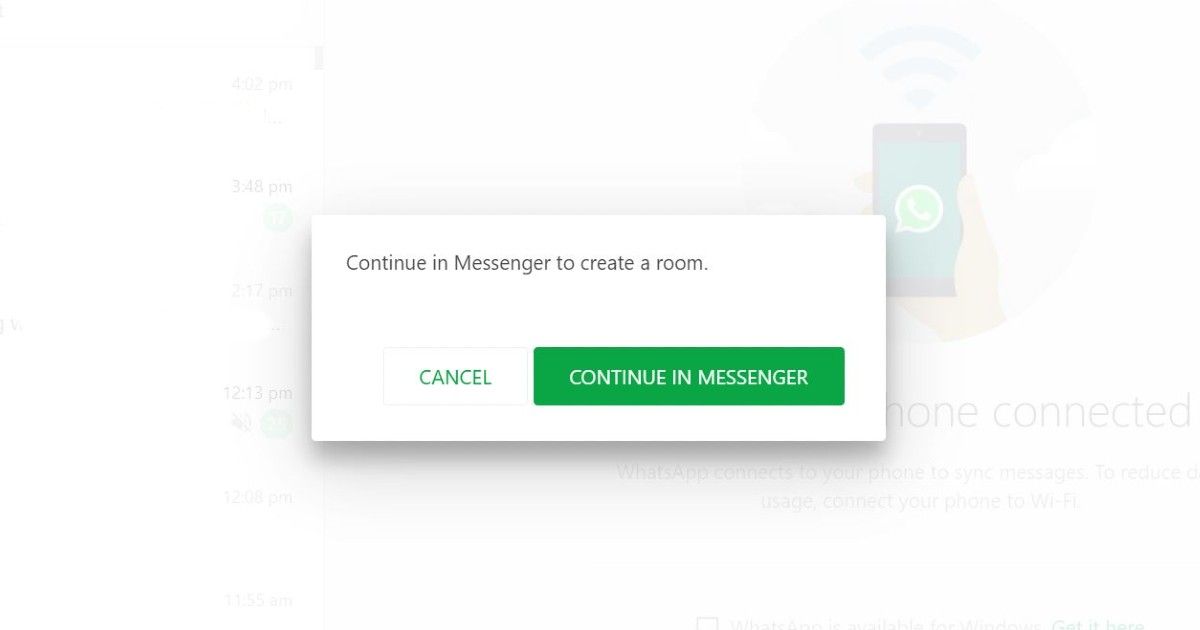 WhatsApp Web allows you to make video and voice calls right from the desktop version. However, it is important to note that the desktop version only supports one-to-one video calls and voice calls. You cannot do group video calls on the WhatsApp Desktop. Furthermore, the feature is only available for the Windows or macOS application and not on the browser version.
The process of making video calls on WhatsApp Web is fairly simple and easy to use. However, there are few things that you should keep in mind. To start with, WhatsApp Web using Room to make video calls, which is similar to Google Meet and Zoom. You can create a Room and share the link with the contacts to start a group video chat. This also means that you should have a Facebook account in order to use the video chat feature for WhatsApp. Here's how you can make a video call on WhatsApp Web:
Open web.whatsapp.com on your web browser.
Now click on the three-dot button and then go to Rooms.
You will see a pop-up notification. Click on Continue on Messenger.
You will be then taken to Messenger. Login using your Facebook account.
Now click on Create Room and you get a link. Share the link with the contacts you want to start the video call.
Also Read: WhatsApp Online Status: How to Hide 'Last Seen' Online Status on WhatsApp Web and Mobile App
Once they join, you can easily have a video chat with your contacts. Furthermore, if you want to start a video call with a particular contact, then follow these steps:
Open the web.whatsapp.com on your browser and search for the contact to which you want to make the video call.
Now click on click on the Attachment option, which is placed right next to the message box. There you will see an option of Rooms. Click on it and follow the above-mentioned steps to start the video call with the particular contact.
How to Make Video Call Using WhatsApp Desktop App on Windows and macOS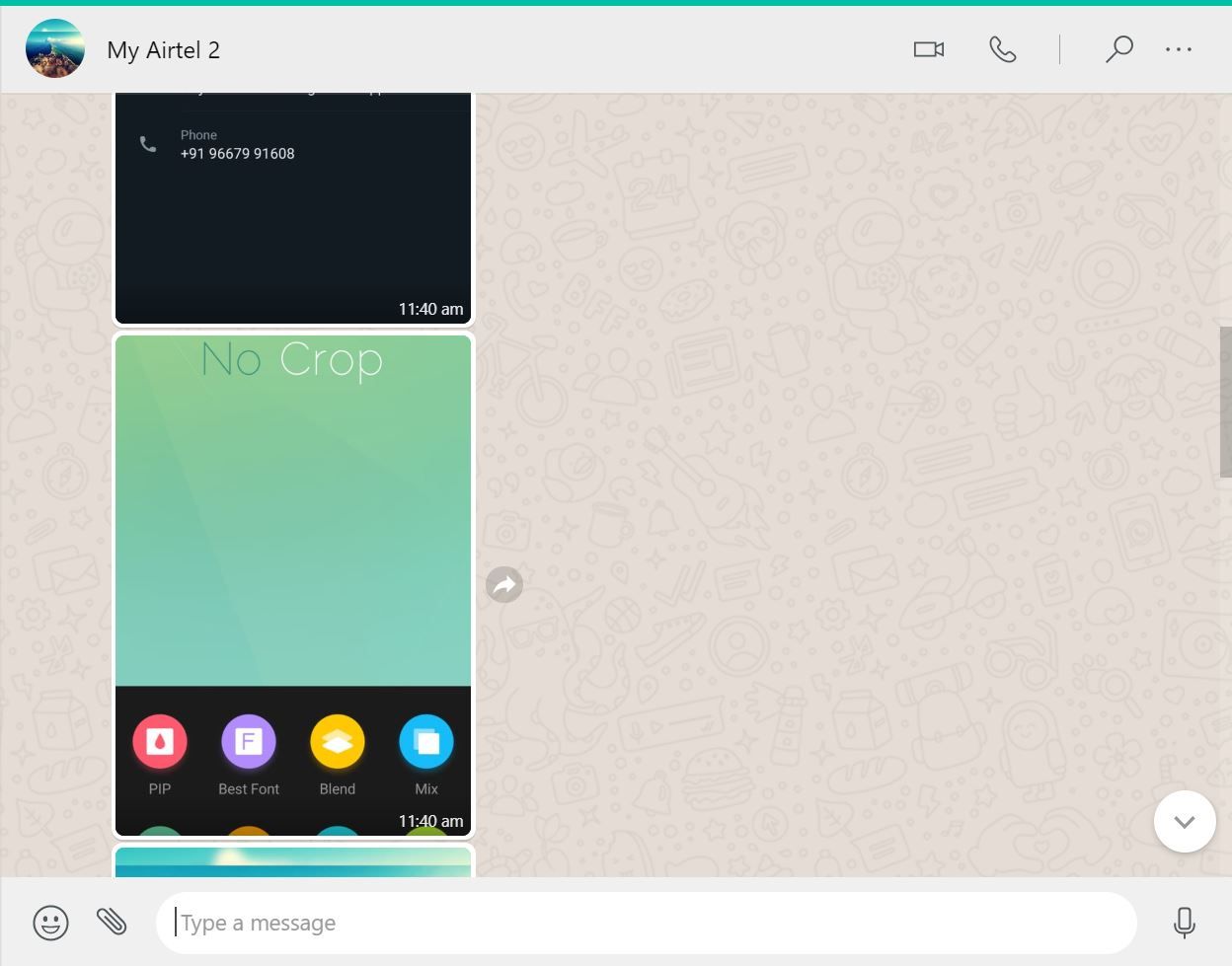 Once you met the minimum system requirements, you are now ready to make video calls on WhatsApp web. Here's how you can do it:
Open Windows Store or Mac App Store and search for the WhatsApp Desktop application.
Download and install the application on your laptop.
Open the app and there will be a QR code on the screen.
Now open your WhatsApp on your mobile. Click on the three dots and go to Linked Devices. Scan the QR code from the settings.
Once done, you will see all your chats on the WhatsApp desktop client.
Now, open a chat and click on the video call icon at the top right corner.
With this, you will be able to connect the call to any person that is on your contact list. That said, just like the mobile application, the video or voice call you make on WhatsApp Desktop is also end-to-end encrypted.
Also Read: WhatsApp: How to Share Live Location to Your Contacts on WhatsApp
Requirements to Make Video Call Using WhatsApp Desktop App
There are some minimum system requirements in order to make a video call using WhatsApp desktop app. The company says that you will be needing three things in order to make a video or voice call on the desktop:
An audio output device and microphone for voice and video calls
A camera for video calls
An active internet connection on your computer and phone.
WhatsApp says that the desktop calling feature on WhatsApp is supported on Windows 10 64-bit version 1903 and newer. For macOS, it is 10.13 version and newer.