Highlights
Amazon Prime Video announces the release date of Wheels of Time
Josha Stradowski and Rosamund Pike play the leads in the show
The show will be premiered in multiple languages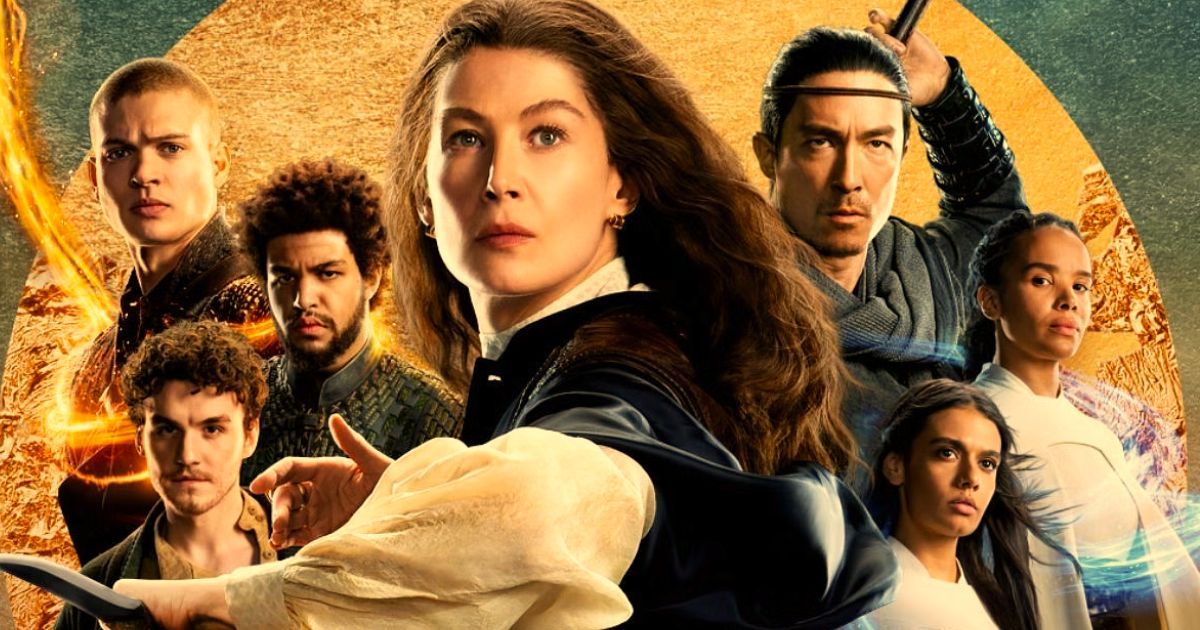 Those who are Wheel of Time lovers are in for wonderful news for them. The second season of the Amazon Original series will release on September 1 in more than 240 countries and territories worldwide, exclusively on Prime Video, according to the most recent information.
The first-look pictures for The Wheel of Time's second season were made available by Prime Video in May. The television show was created in collaboration with Sony Pictures Television Studios and Amazon Studios. Starting on July 14, you can watch the first season of The Wheel of Time on Amazon FreeVee for nothing.
Nearly after two years, the first season of the series premiered, which had one of the largest launches on the streaming service, the second season is coming back. It will be released in multiple languages.
When and Where to Watch The Wheels of Time Season 2
Prime Video has announced that it will be premiering the second season of the fantasy series The Wheels of Time on September 1. Prime membership is all one needs to have to watch a compelling series from the comfort of their home.
| | | | |
| --- | --- | --- | --- |
| Movie/Show Name | OTT Platform | Release Date | Language |
| The Wheels of Time S2 | Prime Video | September 1 | English, Hindi, Tamil, Telugu, Malayalam, Kannada |
what does The Pattern have in store? #WOTonPrime S2, Sept 1 pic.twitter.com/zXaSMDqjB3

— prime video IN (@PrimeVideoIN) July 12, 2023
Official Trailer and Plot
The show is based on the best-selling fantasy epic The Wheel of Time by Robert Jordan. Rand al'Thor (Josha Stradowski) discovers that he is The Dragon Reborn, a deadly historical figure who will either save the world… or destroy it. An army of strong women who are desperately trying to defend him from the Dark One must deal with his growing power and his oncoming lunacy.
The Last Battle is drawing near as the Wheel of Time rotates. Even though Rand believed he had vanquished the Dark One, evil still exists. Threats both recent and ancient hunt for the young companions from Two Rivers, who are now dispersed over the globe, in Season 2. The woman who discovered them and led them is no longer able to assist; therefore they must look for new sources of power or strength, according to the official synopsis.
The Wheel of Time also stars Rosamund Pike, Daniel Henney, Zo Robins, Madeleine Madden, Marcus Rutherford, Dónal Finn, and Ceara Coveney. The fantasy series is based on Robert Jordan's best-selling book series of the same name. Harriet McDougal, Brandon Sanderson, and Lauren Selig are consulting producers in addition to Rosamund Pike, who also acts as co-executive producers. Amazon Studios and Sony Pictures Television Studios collaborated on The Wheel of Times.
Reception
The first season of the show was received overwhelmingly by the fans of the fantasy genre. This shows in the 110,819 votes and a 7.1 ranking on IMDb.