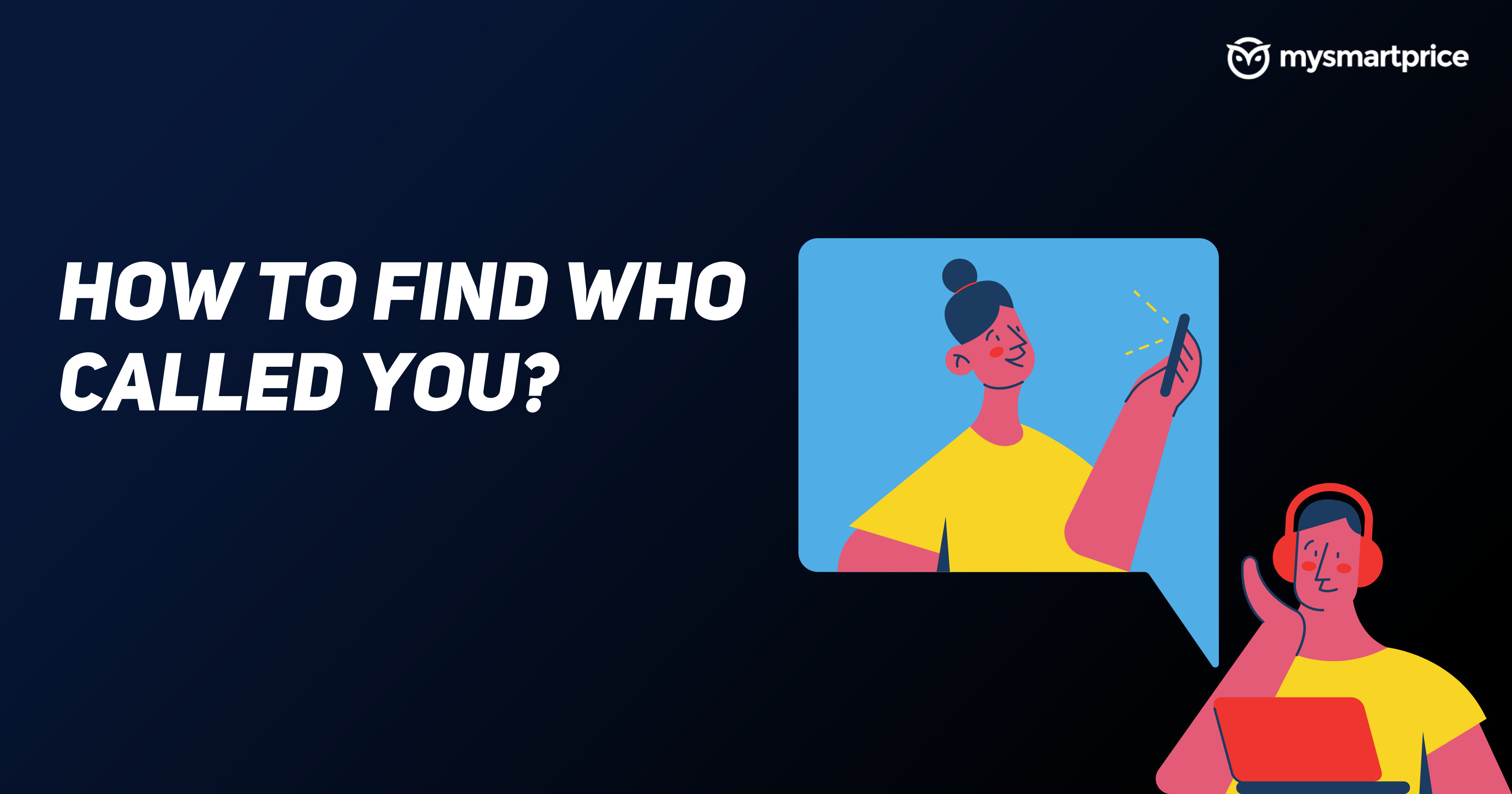 Unknown and unwanted numbers could be annoying. There could be many instances where you get a call from an unknown number and you want to know who is calling before picking it up. Also, a marketing person's call could be irritating when you are doing your important work. For such situations, Caller ID and spam blocker apps come to the rescue. There are several apps and tools available on the internet such as Truecaller, HiyaCaller ID and block, Freelookup.net, etc. We have picked the top 10 apps and websites that you can use to search for a caller's details or to block spam and fraud calls. Let's take a look at them.
Also Read: Emergency Service Numbers in India: List of National and State-wise Numbers to Contact During Emergency
Truecaller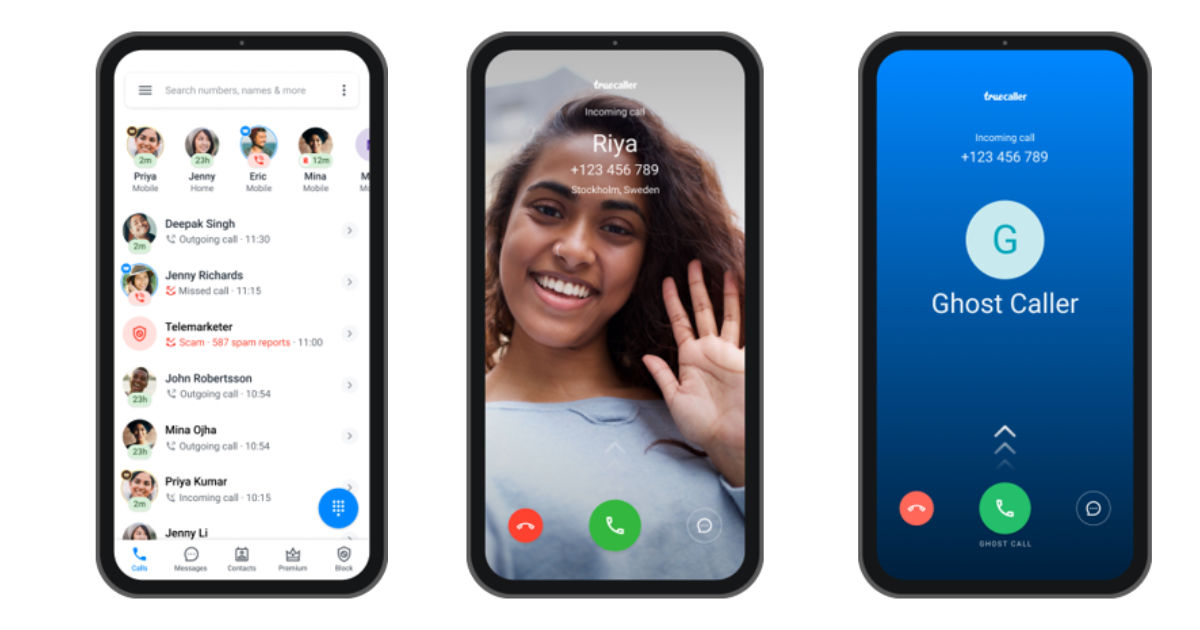 Truecaller is the most popular and reliable app that you can use to know who has called. The app was first launched for Blackberry phones in 2009 but with its popularity, the company launched an Android version. With more than 150 million users in India, Truecalller is one of the most popular apps that you can download to know who has called you? Apart from caller ID search, the app has a large list of spam numbers which it blocks by detecting automatically. The app can also verify businesses. Truecaller comes with an SMS inbox and chat feature.
Download Truecaller for free on Android and iOS.
Mr Number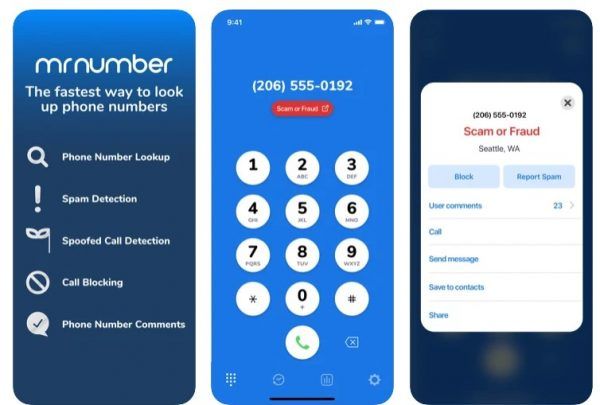 Mr Number is one of the best apps to block unwanted spam calls. It also shows the name of the person calling you. This app blocks your number by checking the number of times users have reported it. It shows you the scammer details and the reason why it might have been called. Once detected, you can block numbers from a specific area code, a person, or even an entire country. It has a dialer which shows the name of the person whose phone number you have dialled. It will also go through your phone's call history and will suggest the number you should block to avoid fraud and spam.
Download Mr Number for free on Android and iOS.
Showcaller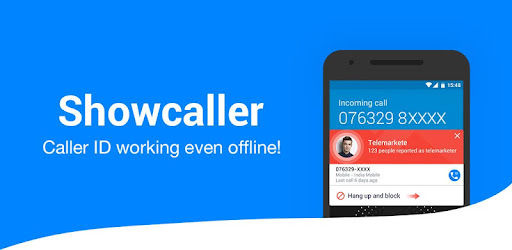 Unlike other apps, Showcaller shows the caller ID even when it's offline and that's what makes the app interesting and different from the others. It has over 50 million users across the globe. To know the details of the person calling, one needs to dial the number and search it. It also comes with a spam call blocker which comes as a pop-up on the screen when it detects a fraud number or telecaller. Apart from that, it comes with an in-built caller ID which records incoming and outgoing calls automatically. However, the device is available for Android users only, so iOS users would have to look out for other options.
Download Showcaller for free on Android.
HiyaCaller ID and Block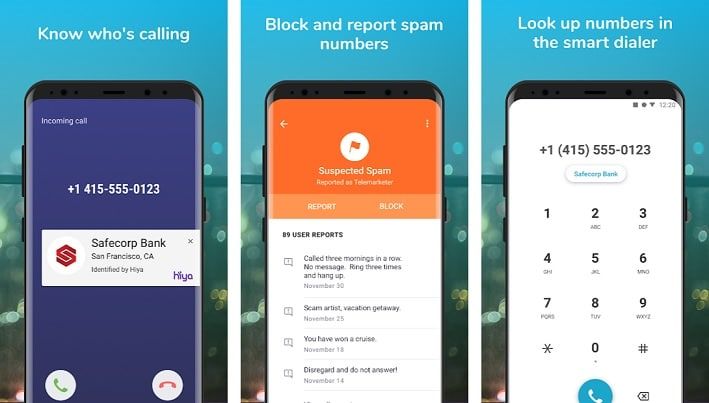 HiyaCaller ID and Block app is an alternative to the Truecaller. It detects the phone number and shows the display name of the caller. Also, it features an in-built dialer from which a user can search for the name of the number. It comes with a bunch of features such as declining fraud calls, blacklist spam numbers and SMS content. The app has its own database to detect spam calls at the earliest. With over 10 million downloads and a 3.7 rating on Google Play Store, HiyaCaller is one of the most popular caller ID apps in India.
Download Hiyacaller ID and Block for free on Android and iOS.
Freelookup.net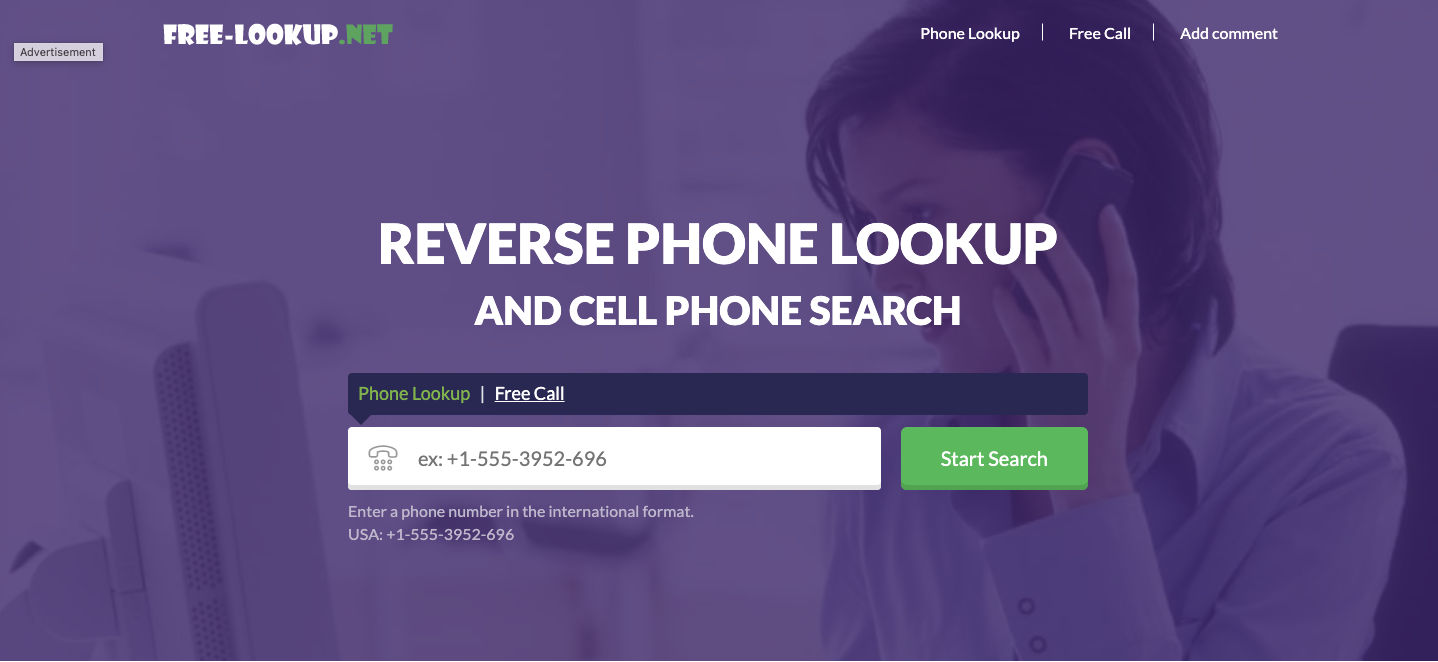 Freelookup.net is a website from which you can search for a given phone number. All you have to do is just go to the website and search for the phone number, remember to add the country code before the phone number. Click on Start Search and the website will start finding the number details from its database. The biggest benefit of this tool is that you do not have to download any app and hence you can try it from anywhere on any internet device.
Try Freelookup.net by clicking here.
CallApp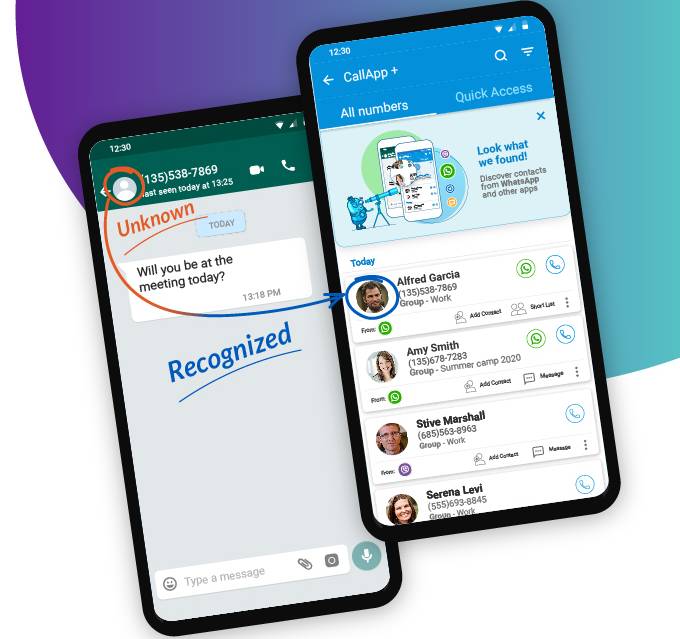 The CallApp is also a caller ID app but besides Android smartphones, it can also work on WearOS smartwatches anywhere and anytime. It identifies the call once detected and shows the name of the caller over the display. Once the call is ended, it will ask users if they would like to save the call recording, block the number, or instant message the number on WhatsApp. CallApp allows you to customise your call screen with various functions that you can check out within the app.
Also Read: What is RCS Messaging? How it Works, What are the Benefits, and More
Download CallApp for free on Android
Spydialer

Spydialer is a free reverse lookup search website from which you can identify the caller's name. This isn't a regular phone ID search tool, but you can also find the caller's details by searching with their phone name, address, or email ID. It has its own list of phone numbers that it has collected across the globe with their additional details. Once a user searches for details, it gets through its directory and searches for the entered phone number or email address.
Try Spydialer by clicking here.
PeopleFinders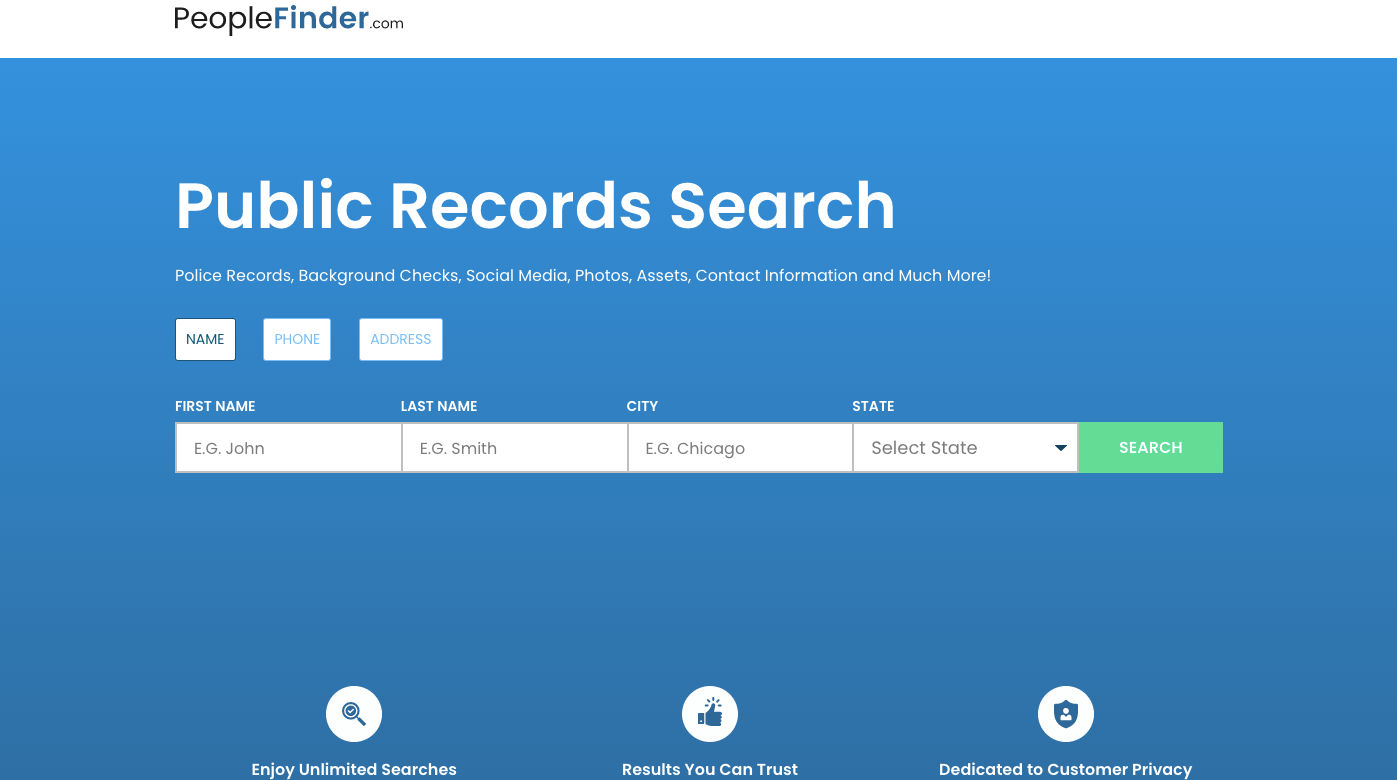 PeopleFinders is a public record search website that helps users check details about other people. You can search for someone with their name, phone number, or address. PeopleFinder allows you to check other people's police records, social media accounts, profile photos, and other information. The website mentions that they search the database of federal data sources, state data sources, and country data sources. Apart from that, the platform has dedicated consumer support, so you can get help from there which makes it a reliable source.
Try PeopleFinders by clicking here.
Sync.Me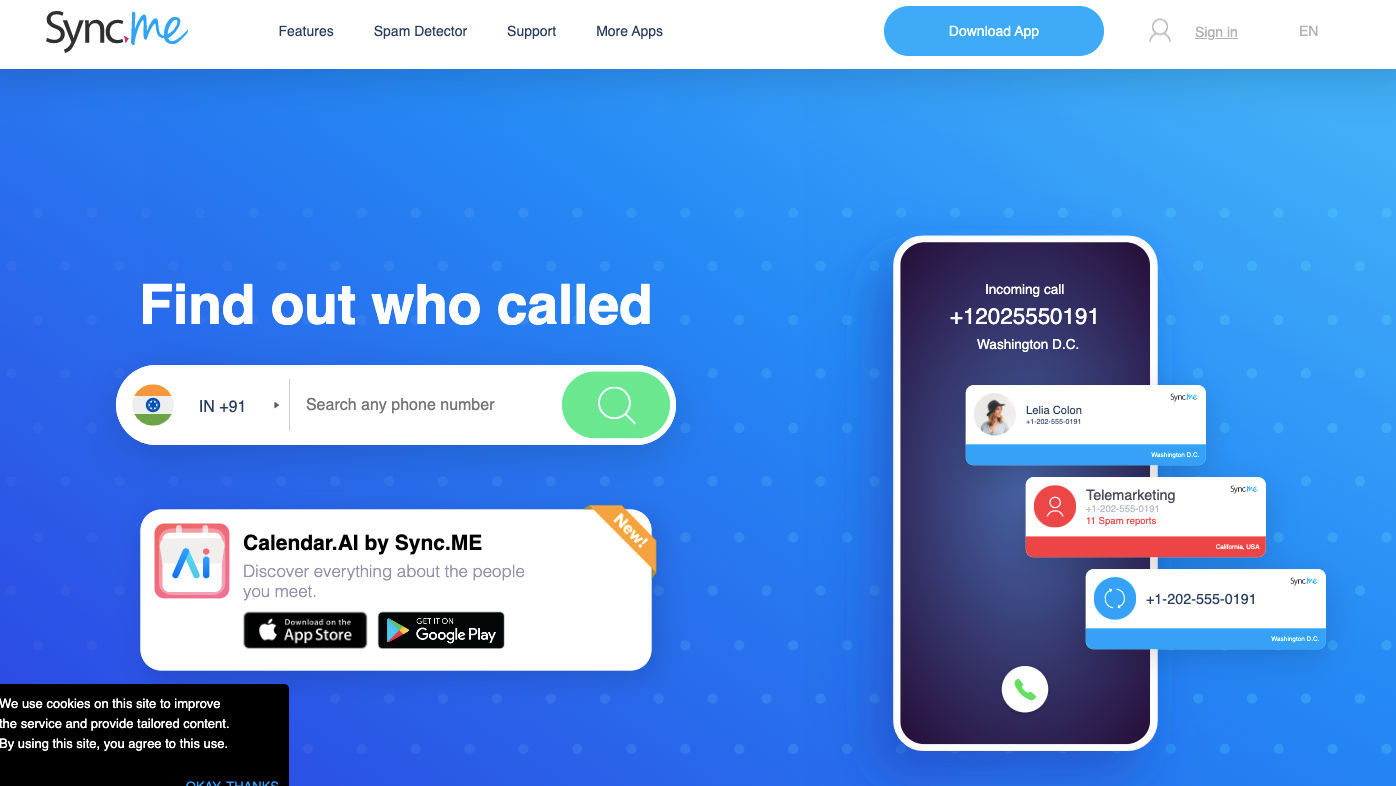 Sync.Me website not just allows you to identify the caller ID but also comes with a bunch of features. As per the name, it syncs the images of the contacts in your library with the ones available on social media. It can also act as a call recorder that saves on your device once the call ends. Moreover, the premium version of the Sync.Me app allows you to sync your contacts with Google Drive. The app blocks unwanted spam calls and SMS. You can also search for a phone number details by dialling it on the dialer.
Download Sync.Me for free on Android and iOS.
Spokeo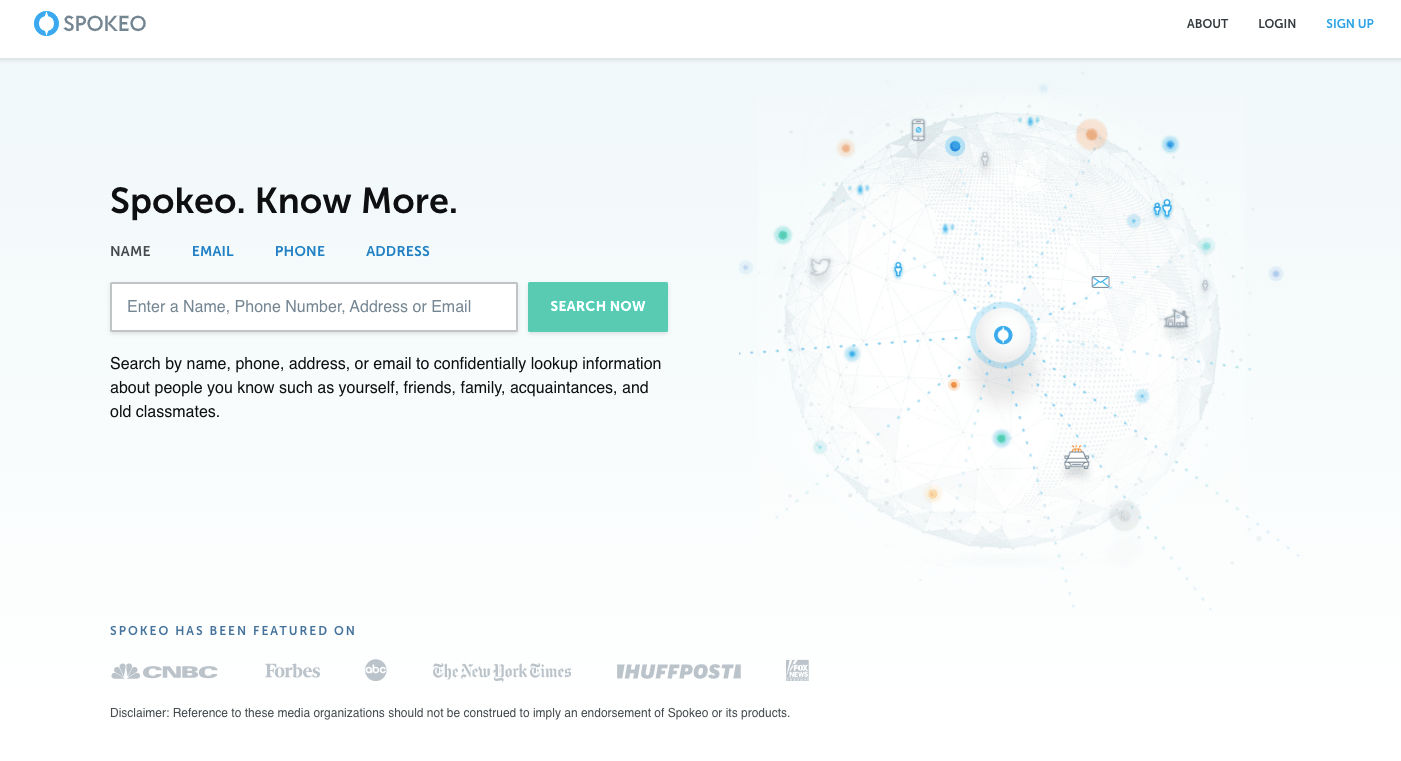 Spokeo is a reverse lookup search website from which you can find a person's details by entering their phone number, email, address, or name. Once found, it will show you a person's contact information, location history, personal information, family and associates, social media accounts, criminal records, and health data. The company has set up dedicated customer support and is a website tool that you can rely on.
Try Spokeo by clicking here.