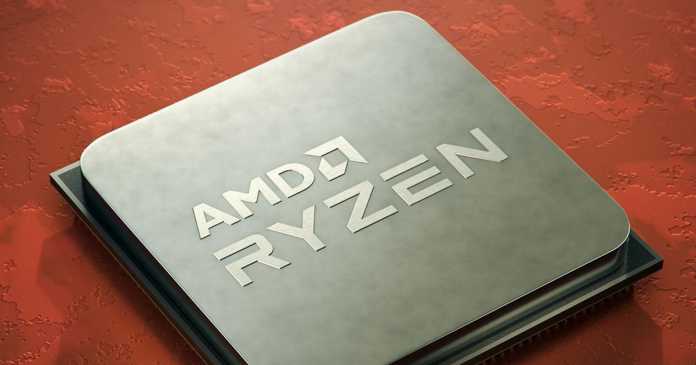 AMD has helped revolutionise the way we approach gaming, thanks to the powerful, gaming-centric chipsets it offers. There are a few aspects that a gaming chipset needs to excel at and those include high core performance to push the processing needed for modern AAA games. The chipset should be efficient in terms of power consumption to help prolong laptop battery life as well. It also needs to have a slim form factor to ensure that the laptop's footprint is slim and minimal. AMD has managed to knock the ball out of the park when it comes to these key factors and has pushed the limits of its 6nm Ryzen™ 5000 and 6000 Series processors. 
But the main question here is – what brings the 'wow factor' in AMD laptops? What's so different about them? Well, features like AMD FreeSync Display, AMD SmartShift, Smart Access Memory, AMD FidelityFX™ and more make an impact behind the scenes, and give you a smooth experience. Each has its benefits, and that's what we are explaining today.
Also read: Top 5 Things to Check Before Buying a Gaming Laptop
AMD Laptops: Pushing the Gaming Performance

As a gamer or a creator, what you need is a processor that is capable of handling heavy data processing, a top-notch GPU that can churn out graphics-intensive titles at the highest settings, and a bunch of graphics-based features that work in sync to deliver the best output your eyes can experience.
This is where tech like AMD SmartShift, Smart Access Memory™, FidelityFX™ Super Resolution 2.0 (FSR 2.0), FreeSync Display and AMD InfinityCache come into play. These harness the full potential of AMD Ryzen™ and Radeon chips to make the experience smoother and stutter-free, something that rivals can't offer at flexible price points.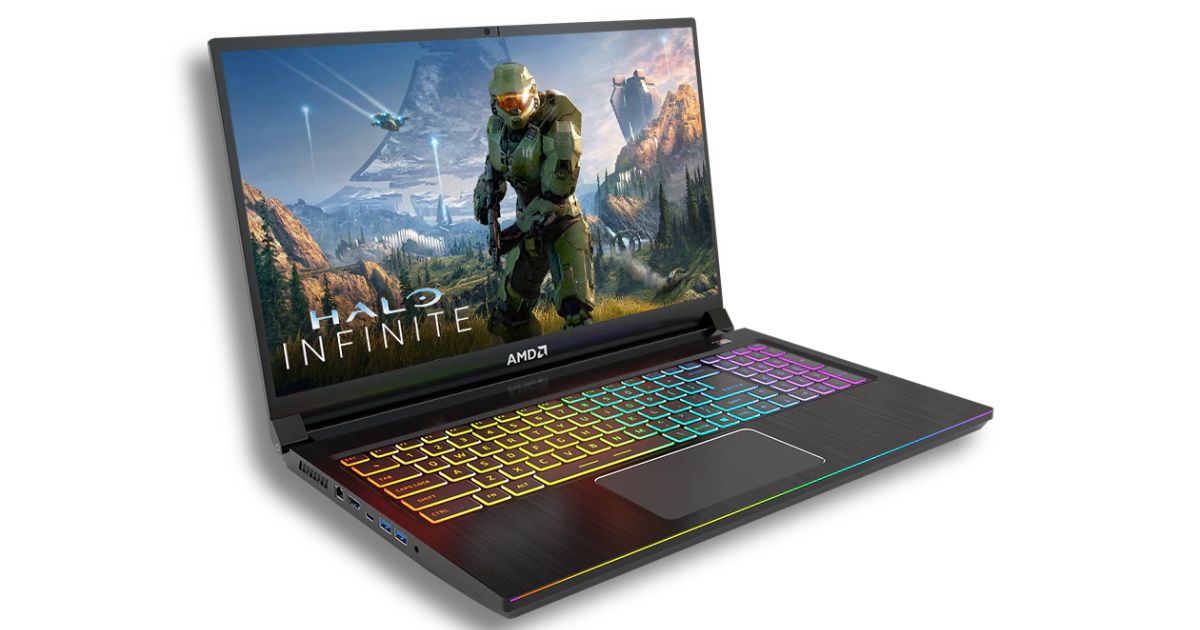 AMD SmartShift tech dynamically shifts the power to boost your gaming performance, especially in terms of graphics. For creators, they can work on heavy files and experience rendering at much faster speeds since all the power is focused on the task they're working on. Of course, this is possible only if they have the best of both worlds – Ryzen™ CPU and Radeon™ GPU. As the company states, the SmartShift Technology promises to deliver up to 14 percent extra performance for gamers and content creators.
Also read: Top Gaming Laptops by AMD Across Different Prices: HP, Dell, Lenovo, Asus, and MSI
Adding to that is Smart Access Memory™, which uses AMD Ryzen™ 5000 or Ryzen™ 6000 Series CPUs along with AMD Radeon™ RX 6000 Series GPU. Gamers can benefit from this to get faster leading times during gameplay as the tech allows Ryzen™ CPUs to use the full potential of Radeon™ GPU memory, utilising the bandwidth of PCI Express. But, again, this won't be a possibility in other laptops that use a fraction of GPU memory at a time.
On AMD-powered laptops, this tech works flawlessly on titles like Total War Saga: Troy, Assassin's Creed: Valhalla, Call of Duty: Black Ops Cold War, Borderlands 3 and Forza Horizon 4 and can deliver up to 17 percent better gaming performance.
For both gamers and creators, graphics performance is of utmost importance. Hence, AMD is leaving no stone unturned here. Besides SmartShift and Smart Access Memory, it has FidelityFX™ Super Resolution 2.0 (FSR 2.0) tech to upscale graphics for a smoother video with more frame rates and a sharper image. In addition, you get three Quality Modes – Quality, Balanced and Performance. 
The 'Performance' mode is the highest one that has the ability to boost the resolution to twice the original. Hence, 960 x 540 resolution content is reproduced in 1920 x 1080 resolution. And a 1920 x 1080 resolution content can have an output of 3840 x 2160.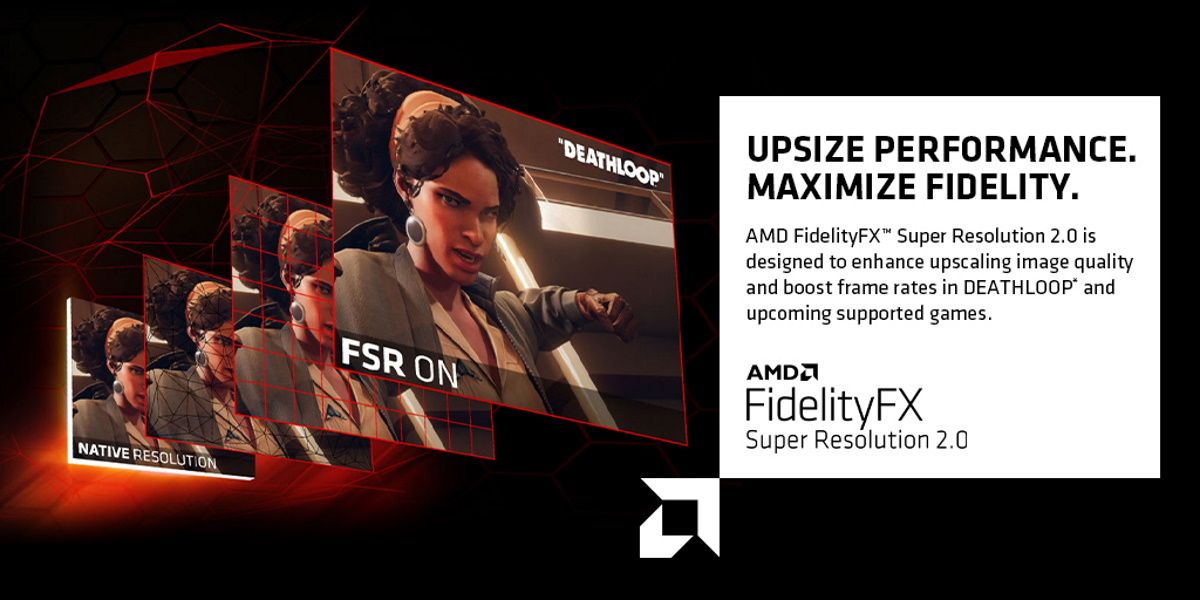 AMD FreeSync Display technology is also graphics-focussed as it reduces 'screen tearing' issues during gaming and even rendering content. In more technical terms, it syncs the screen's frame rate with that of the GPU to reduce misaligned elements and strips of different frames on the screen. This requires an AMD GPU as well. If your system doesn't have one, you will miss out on FreeSync's capabilities.
Also read: AMD Advantage Gaming Laptops: What Are the Benefits and Which One Should You Buy?
AMD Advantage Laptops: The Benefits
With the aforementioned features, AMD plans to fit its 'Advantage' laptops into your workflow in a seamless way and the high-performing CPU, GPU and AMD-specific features won't keep these laptops underutilised. The added benefit over others is simply the synchronisation between these features that work on the prowess of the Ryzen™ – Radeon™ combination. As we've mentioned above, this sync won't be possible with other laptops.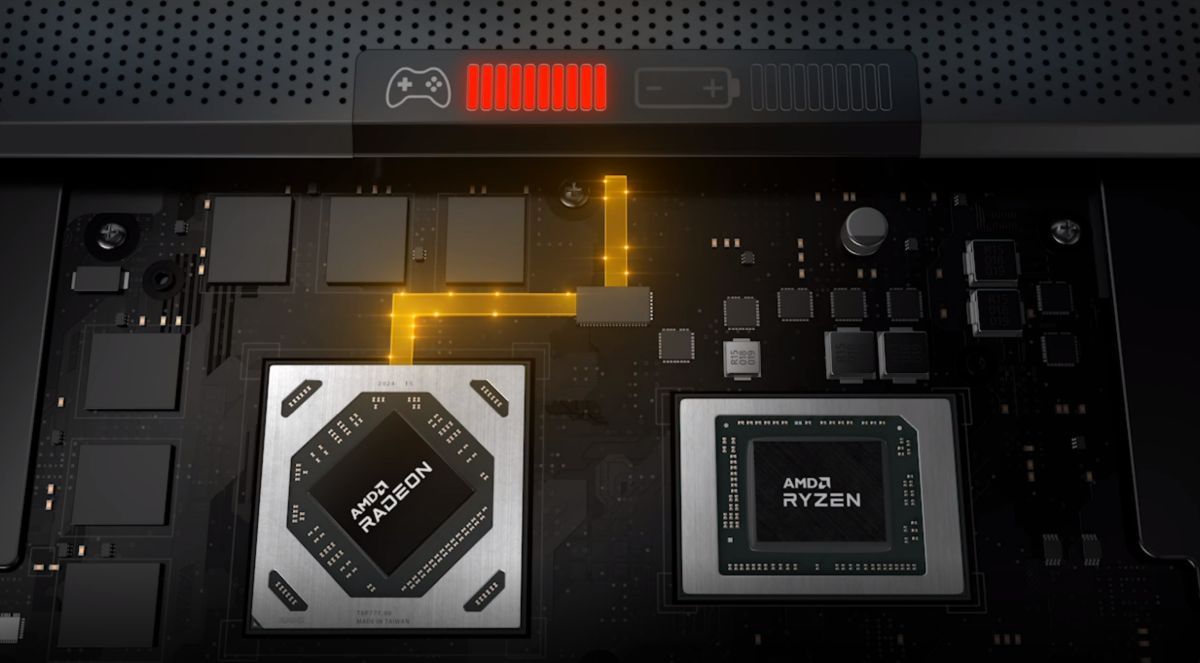 AMD Advantage laptops are made by different manufacturers, including HP, Dell, Lenovo, ASUS, and MSI. For instance, the Asus ROG Strix G15/G17 are compelling gaming laptops that have earned the AMD Advantage label. These score high on CPU and graphics segments while offering their custom cooling tech and iconic design that sets them apart from others. 
HP's Omen 16 is another AMD Advantage laptop that caters to gamers and is a great fit for creators as well. Video editing, CAD rendering, and more can be done easily on the slim yet simple looking machine. Gamers will also love the MSI Delta 15, Alpha 15 and Alpha 17 – all of which run on the latest Radeon™ RX 6000 GPUs and boast features like FreeSync Display, AMD SmartShift, Smart Access Memory and more.
Thanks for reading till the end of this article. For more such informative and exclusive tech content, like our Facebook page