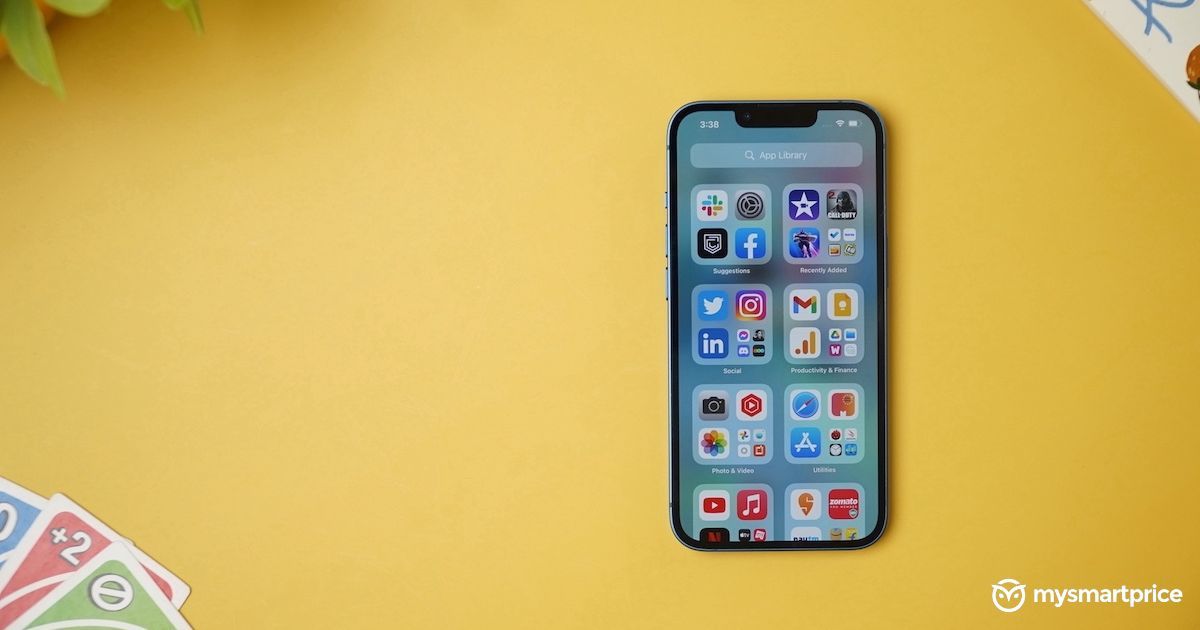 Despite drooling over the iPhone mini lineup (since their introduction in 2020), I recently purchased an Apple iPhone 13 at the ongoing Big Billion Days sale on Flipkart. For context, I have been using the iPhone SE 2020 for over two years and was planning to upgrade to the iPhone 13 mini this festive season. However, I ended up buying the regular-sized iPhone model despite advocating for compact phones in the past.
What made me go with a regular-sized iPhone instead of the compact iPhone Mini models? Allow me to explain in five points.
1. Flipkart and Amazon Aren't Offering Good Enough Deals on iPhone 13 mini
The Apple iPhone 13 mini is available for purchase for Rs 58,990 on Flipkart. Whereas, it is being sold at MRP on Amazon, which is Rs 64,990. These deals aren't good enough to attract buyers, even those who want a compact phone, considering the iPhone 13 is being sold (on Flipkart) at a price lower than that of the iPhone 13 mini.
I couldn't justify spending more on the iPhone 13 mini than the regular 13. Had Flipkart or Amazon offered the iPhone 13 mini at a price of around Rs 45,000 (5,000 less than the selling price of the iPhone 13 in sale), I would be picked it up gladly. The deals on the iPhone 13 mini weren't attractive enough, but why did I not pick up the iPhone 12 mini when it is available starting at Rs 33,990, its because
2. Apple iPhone 12 mini's Battery Isn't Good Enough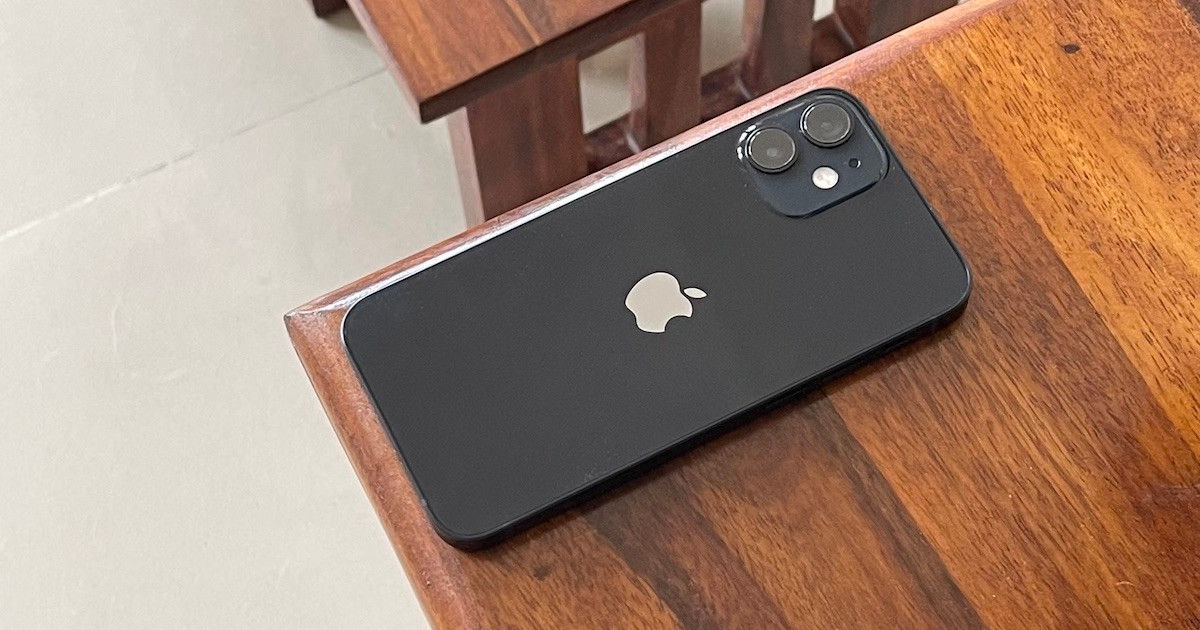 The iPhone 12 mini launched almost two years ago. It has almost the same design and features as that of the iPhone 13 mini but the 13 Mini packs about an 8% bigger battery than its predecessor. To those unaware, the iPhone 12 mini packs a 2227mAh battery unit, whereas, the iPhone 13 mini comes equipped with a 2406mAh capacity battery. An 8% larger battery combined with an efficient A15 Bionic processor provides 1-1.5 hours more battery life compared to the iPhone 12 Mini.
After using the iPhone SE (2nd generation) for the last couple of years, my battery anxiety has only grown with time. I don't want to be caught in the same situation again and again so iPhone 12 mini was a big no for me, mostly because of the battery life. Apart from the battery life, the pricing of the 12 Mini was another factor that motivated me to go with iPhone 13. The iPhone 12 mini (128GB) is available is a price of around Rs Rs 45,990 which comes quite close to the price of the iPhone 13 (128GB).
3. The Apple iPhone 13 Deal Offers Better Value for Money During Flipkart's Big Billion Days Sale
I managed to get the iPhone 13 (128GB) at an effective price of Rs 45,600 (including card discount and cashback) and for that price, it's a fantastic deal. In the ongoing sales, at that price, the Xiaomi 12 Pro, OnePlus 10T, and iQOO 9T were the other options that I could have gone with but the update situation is something that bothers me and since I was using an iPhone SE, upgrading to iPhone seemed like a natural choice.
At the time of writing this article, the Apple iPhone 13 (128GB storage variant) is available at a price of Rs 56,990. If we consider the bank discounts, the iPhone 13 can still be fetched at around Rs 52,500 with Flipkart Axis Bank Credit Card. Even for that price, it seems like a better deal than iPhone 12.
Also Read: iPhone 13 Review – Incremental Upgrades | Comparison vs iPhone 12
The iPhone 12 (64GB) is available for purchase for Rs 44,499 on Amazon, but the 64GB storage may not be sufficient for a lot of people nowadays. If you plan to go with 128GB variant, it will cost Rs 49,499. Amazon is also providing up to a Rs 1,500 bank discount on top, post which the effective price of iPhone 12 (128GB) comes to Rs 48,000. For Rs 4,500 more, the iPhone 13 (128GB) seems like a better deal overall considering it packs smaller notch, better cameras, and larger battery.
4. Apple iPhone 13 is a Safe Bet!
The Apple iPhone 13 was the best-selling smartphone in the world in Q1, 2022. The iPhone 13 will fetch a greater resale value compared to the iPhone 13 Mini in case I want to upgrade to another iPhone model a year down the line. On the other hand, finding a buyer for the iPhone Mini model would be a difficult task since most people tend to buy smartphones with large screens nowadays.
5. The Best Time To Buy an iPhone in India is a Year after the Launch!
For the fourth consecutive year, a generation old iPhones are being sold at an amazing price in the festive season sales. We have seen iPhone XR being sold for Rs 45,999 during the Big Billion Days 2019, iPhone 11 being sold at Rs 47,999 in Amazon Great Indian Festival in 2020. Last year, Flipkart sold iPhone 12 for under Rs 50,000 in its Big Billion Days 2021 and Flipkart managed to pull it one more time this year with the iPhone 13.
With Apple adopting the strategy of using a generation old processor on the latest vanilla iPhone models, I feel buying iPhone 13 for a price of around Rs 45,600 makes more sense than buying the brand new iPhone 14 for around Rs 75,000.