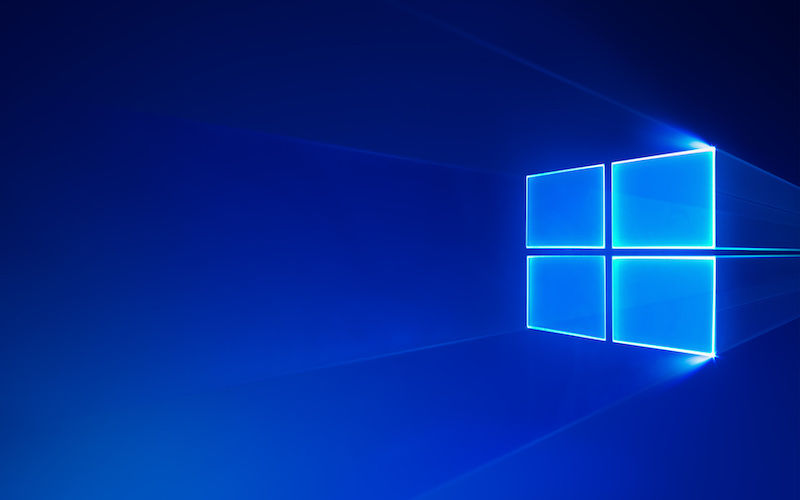 Windows 10 users may soon have the ability to replace Microsoft's powerful AI-driven virtual assistant Cortana with a third-party alternative. In other words, PC users could soon summon Amazon's Alexa, Google's Virtual Assistant or any other alternative instead of being stuck with Cortana.
Windows 10 operating system is tightly integrated with Microsoft's Cortana virtual assistant software. The assimilation is no deep, Microsoft doesn't even offer a separate search icon in the taskbar. Windows 10 users can either choose between a Cortana/Search box or a Cortana circle icon. Essentially, there's no way around to avoid Microsoft's virtual assistant in the Windows 10 OS ecosystem. However, this could change soon. Users could soon summon different voice-driven assistants.
Microsoft To Allow Third-Party Virtual Assistants Into Windows 10 Ecosystem?
The Cortana virtual assistant is tightly woven into the Windows 10 ecosystem. However, a recent Windows 10 preview build offers a fresh new perspective. There are clear demarcations for regular 'Search' and Cortana icon. In other words, Microsoft appears to have separated search from Cortana even though the virtual assistant can still be used for the purpose.
This looks like it might be related to assistants? You'll be able to configure permissions for Voice Activation using keywords/hotwords. pic.twitter.com/VwFt4nYPg5

— Albacore (@thebookisclosed) December 14, 2018
The liberation of search from Cortana's grip is also evident from the code that a few developers dug through. The developers discovered that Windows 10 users may be able to replace Cortana in the taskbar with a third-party application. This essentially means, the next major update to Windows 10 might allow the OS users to choose from quite a few capable third-party voice-driven virtual assistants like Alexa, Google Assistant, etc. If Microsoft indeed stays true to the presumed path, these virtual assistants could effectively replace Cortana on a Windows 10 PC, but only if the users want.
Microsoft Could Unlock Wake-Word Detection
The whole trick lies in the opening up access of the 'Wake Word Detection' feature. Microsoft's Cortana obviously wakes when called by her name, much like Amazon's Alexa or Apple's Siri. Until today, Microsoft has not opened up access to the wake-word detection to other virtual assistants.
But developers spotted the change. The revisions suggest that future versions of Windows 10 may have a switch that lets users "allow apps to activate with a voice keyword." In other words, Amazon's Alexa, when installed on the Windows 10 PC, could be summoned or activated by using the wake-word "Alexa" at the start of the voice query.
There are two options to the immensely helpful feature. Users could allow apps to activate with a voice keyword only when the system is unlocked. However, a separate option could also add support for voice activation even when the Windows 10 PC is locked and showing the lock screen. Users could then chose which virtual assistant or their respective apps would support voice activation.