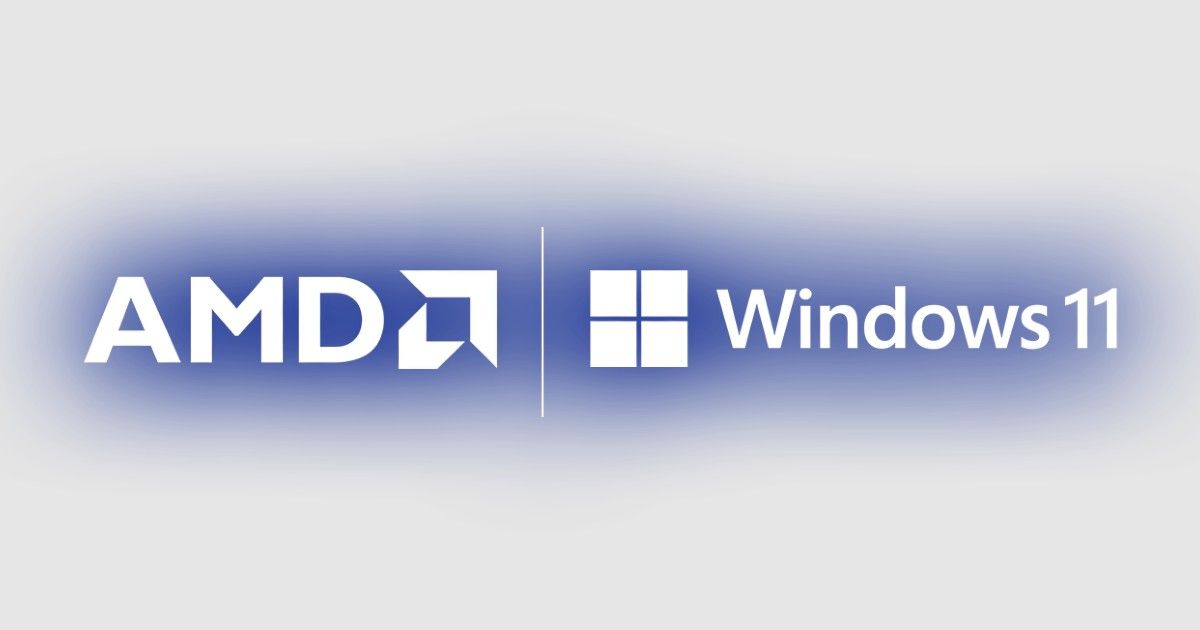 Windows 11 is now among us, and while it isn't quite perfect as of now, it does appear to be a worthy upgrade for most, over Windows 10. However, Microsoft does appear to have quite a few bugs to fix, starting with a rather consequential one that is seemingly throttling AMD processors by a large margin. According to reports on the matter, Microsoft's new OS has run into two particular issues with AMD processors, which are responsible for stifling performance on AMD PCs significantly. However, none of this is beyond a fix delivered through upcoming updates, both AMD and Microsoft believe.
As per reports, the first of the two main issues lie with the L3 cache latency on AMD processors, which is being tripled due to a buggy bit of code within Windows 11. In simpler terms, this bug is causing the AMD processors to take much longer to process information from within their caches, which in turn may make a number of everyday applications slower. According to AMD, this can lead to up to 15 percent slower processing in games, and about 5 percent slower processing in everyday apps.
Microsoft, meanwhile, has disclosed that the issue it has registered through Windows 11 is linked to AMD Preferred Core, a piece of software enhancement that instructs active processing threads to shift to the fastest core of the processor, therefore helping apps work at their smoothest. With Windows 11, this feature is seemingly broken, which is yet again causing sluggish performance in AMD PCs. This issue, AMD has reportedly said, can be particularly evident on processors with eight cores and above, and with TDP higher than 65W. The issue can affect CPU intensive apps, which are now working slower than before for not being able to switch to the fastest core of the processor.
AMD and Microsoft are both reportedly working on fixes for these issues, and both state that software updates and patches will be released for Windows 11 and AMD firmware by the end of October, to help resolve the issue. Until then, AMD users are recommended to hold off upgrading their Windows 10 PCs to the latest version, and wait until all the major bugs are ironed out.