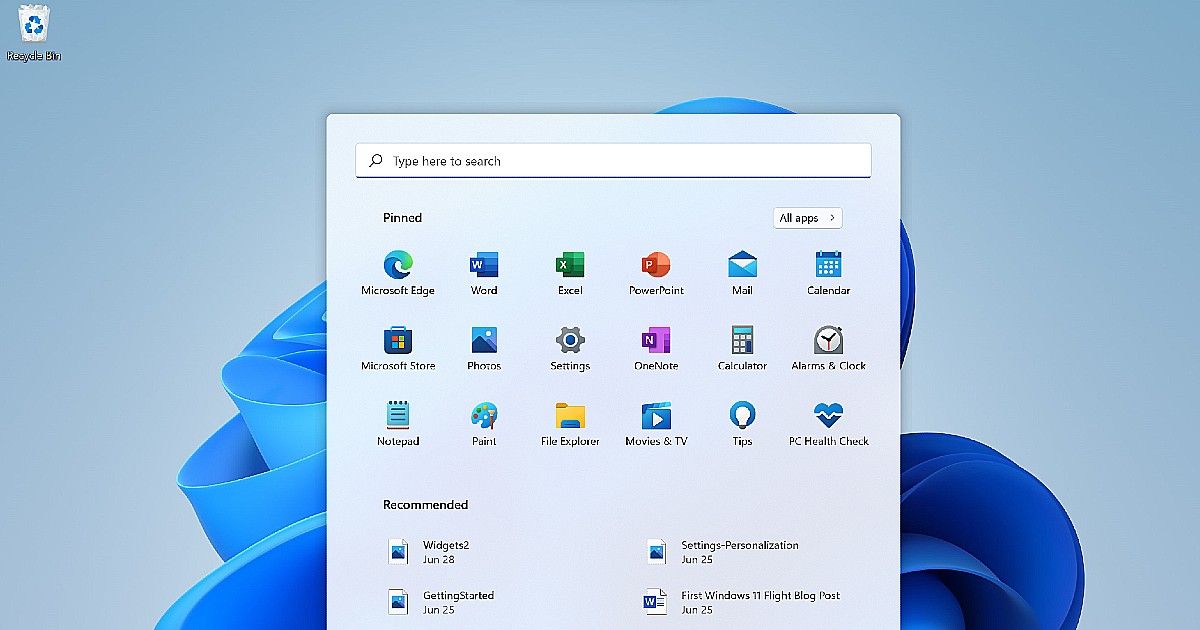 Microsoft has introduced a new Windows 11 Insider Preview build in the Dev circle of its Public Beta programme. Termed Insider Preview build 22000.65, the new build offers an array of incremental new features without really making any major change to how the initial preview version of the OS was. In fact, one of the more notable bits about the new Windows 11 Insider Preview update is that it is offering a patch for the Remote Code Execution (RCE) exploit that has been commonly known as 'PrintNightmare'. Apart from that, the list of changes made to the OS is short and crisp.
What's new in Windows 11 Insider Preview 22000.65
The full list of everything that's new in the Windows 11 Insider Preview Dev build 22000.65 are as follows:
A new 'Search' box within the new Start menu, which makes it easy to search for any setting or app on your PC. It is by far the most significant addition to this build, hence stating how incremental this update is
Uniform presence of the Windows 11 taskbar across all connected monitors, which can now be enabled from the Personalisation options under Settings
Power Mode settings added under the Power and Battery page in Settings
Refresh button brought out to the main desktop right-click menu, instead of being inside 'Show more options'
Multitasking snap layouts for small Windows devices in portrait orientation can now optimise three apps running, instead of the previous setting of four apps
Troubleshooting sound options now integrated into the sound menu that can be brought up by right-clicking on the volume icon
Microsoft also states that it has "updated several system alert dialogue boxes such as the alert for when the battery is running low on your laptop, or when you change your display settings with the new Windows 11 visual design." There are also a whole bunch of bug and stability fixes, which apply to File Explorer, Taskbar, Widgets, Settings, Search and more. The full list is detailed thoroughly in Microsoft's official blog post on the update.
Alongside the update itself being incremental, it is also important to note that the update is still in the Dev circle of the Windows 11 Insider Preview programme. This is equivalent to an 'alpha' version update, which means that there will likely be plenty of bugs and stability issues. Hence, the update is not advisable for daily driver PCs.