Highlights
A Delhi-based woman was duped on Instagram on the pretext of providing an airline job.
The woman's husband filed a police report after losing over 8.6 lahks.
Haryana Police acted upon the complaint and arrested the perpetrator from Hisar, Haryana.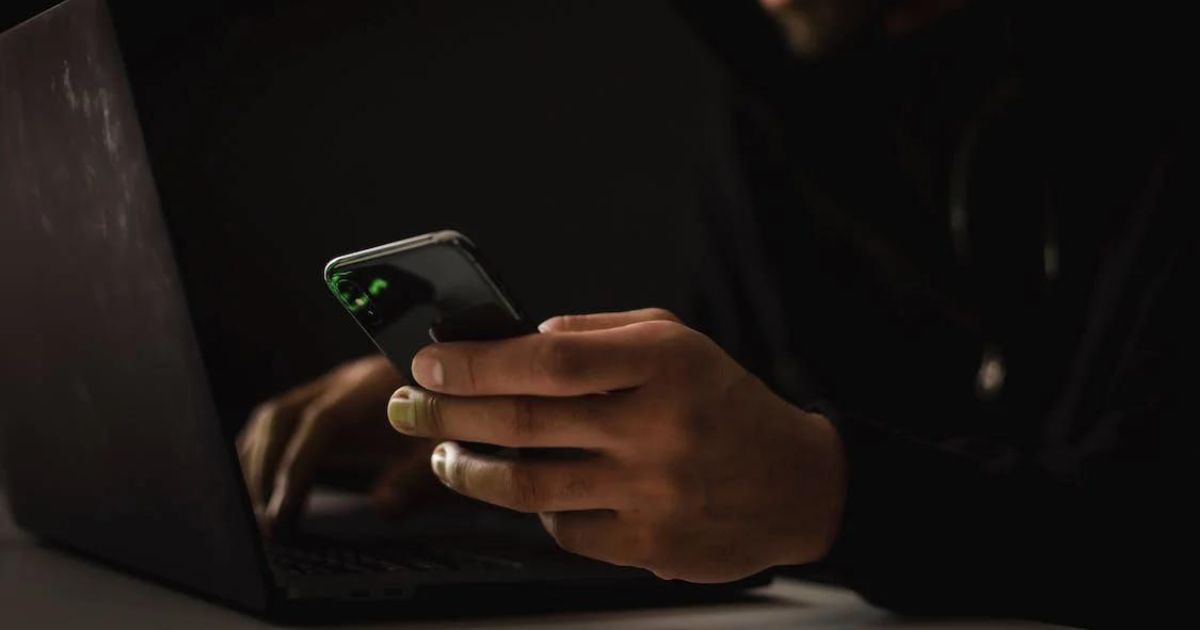 In another cybercrime instance, a Delhi-based woman lost over Rs 8.6 lakhs to a fraudster. Reportedly, the victim saw an Instagram ad promoting a job offer and clicked on it. In the events that unfolded later, the woman sent money for gate pass fees, insurance, security money, etc. It got suspicious when the amount crossed over Rs 8.6 lakhs, and the fraudster still kept demanding money. That's when they filed the police complaint and had the fraudster arrested. Here are all details of the unfortunate incident.
Cyber Crime Fraudster Dupes Delhi Woman Into Sending Over Rs 8.6 Lakhs
In an unfortunate turn of events, a Delhi-based woman was defrauded of more than Rs 8.6 lakhs in December 2022, according to a report. The woman saw an Instagram ad promising a job, which caught her eye. Upon clicking on the link, she was redirected to a different Instagram handle called @airlinejoballindia. She was asked to submit her details including personal information on this page, in a given format.
Once she filled out the particulars, she received a phone call from a person named Rahul. At first, she was asked to pay a paltry sum of Rs 750 to register. However, as time passed, she was asked to send more money for gate pass fees, insurance, security money, and more. The woman got suspicious when the demand for money didn't stop even after sending Rs 8.6 lakh.
It was then that the woman's husband reported the incident to the Central Delhi police. In the follow-up, police discovered that most money withdrawals were made in Hisar, Haryana. The calls made by Rahul to the woman were traced to the same location as well. After confirming all details, the police team raided and nabbed the fraudster.
The 26-year old criminal revealed to police that he duped several individuals in the guise of providing them jobs with private airlines. The perpetrator started doing this when he was jobless for over two years during the pandemic.
How to Avoid Cybercrime and Social Media Cyber Attacks?
A report states that around 2,328 cybercrimes are estimated to occur daily, and 97 cybercrime victims are reported every hour. This is a staggering number, and no one is safe if they don't take proper precautions. Here are some precautions to take to keep your account and money safe.
Never Send Money to Individual Accounts
If someone claiming to be from a service provider asks for money deposited in a personal account, run the other way. Any legit company or individual will ask for the billable amount paid in an official bank account. Don't give in to their requests to send money, however lucrative their offer is. Remember, if it's too good to be true, it probably is.
Don't Share Personal Information Unless Secure
Another precaution to take is to guard your personal information fiercely. Details like your address, phone number, bank account number, and personal identity details should only be shared with people if you are sure they are who they say they are. Only give out these details in an email, message, or over a phone call if you are cent percent sure that they are secure. When in doubt, check the official website for their email id and contact number to ensure it's legit before revealing these details.
Never Click on Links From Untrusted Sources
It goes without saying you should never click on links sent to you from untrusted sources, as happened in the above case. Ensure that the links come from an official source and in your email. Clicking on the links sent on social media is a big no-no. Also, check if the link you received starts with HTTPS, which is more secure than regular HTTP links. For the uninitiated, HTTPS uses TLS (SSL) to encrypt standard HTTP requests and responses. It also digitally signs those requests and responses, which makes HTTPS far more secure than HTTP.
Don't Open Attachments in Spam Mail
One of the most common tricks cybercriminals use is sending malicious malware as an attachment in an email. When opened or downloaded, these malware can steal your data, content on your device, and even log keypresses to steal passwords. Therefore, be wary of any links or attachments sent to you in direct messages on social media platforms, SMS, email, or any other mode of communication.
Keep a Close Eye on Your Bank Statements
The best way to ensure you don't fall prey to cybercrime is by being vigilant. Keep an eye on your bank account and report immediately if you see any suspicious activities. You can directly contact the bank regarding unfamiliar transactions. The bank can investigate whether the transactions were fraudulent and even raise a chargeback if possible to recover the money.
Keep Your Operating System Updated
Whatever device you use, the operating system should always be up to date. The OS updates contain security updates to protect your device from malicious files intended to steal your data. These security updates are designed to prevent, detect and remove such malware before it can cause harm.
These are some of the steps to help you stay protected against ever-rising cybercrimes. The baseline is to avoid any suspicious interactions, especially on social media and other platforms.