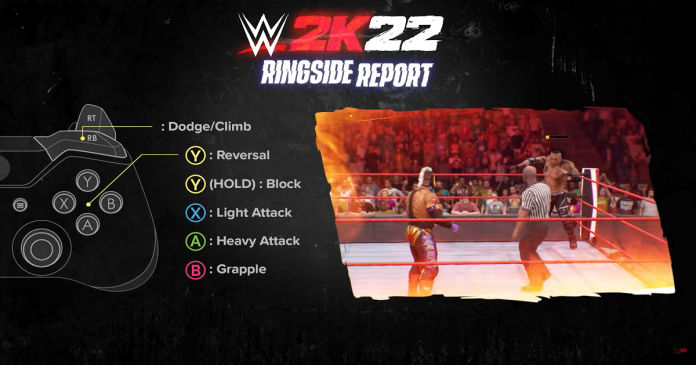 WWE 2K22 is scheduled for release on 11 March 2022 and finally, the devs have released a brand-new gameplay deep dive, titled 'Ringside Report #1'. This suggests that perhaps there are many more gameplay deep dives planned ahead of the March 2022 launch.
In the deep dive, the devs showcased a wide range of new elements present in WWE 2K22 as compared to previous games. One of the first things about the game that creates an impression is the visual overhaul from the previous title, which is a result of improved lighting and animations.
The devs explained that lighting was a major focal point during development and it is one of the key factors in making WWE 2K22 character models look photorealistic and impressive.
Also Read: WWE 2K22 Release Date Announced, Pre-Orders is Now Live
WWE 2K22 Gameplay Deep Dive Ringside Report #1
Among everything else that is new, one of the most important changes made from the previous titles in the series is the new control scheme. While previously, players would hold the 'Attack' button to do a 'Strong Strike', players will now be able to use two different buttons to do a 'Light Strike' and 'Heavy Strike'.
This, along with a dedicated 'Grapple' button (from which players will be able to transition into Irish Whips and other moves), will allow players to create all sorts of combinations. Essentially, by combining Light, Heavy Strikes with Grapple – players have a lot more freedom of choice when it comes to offense.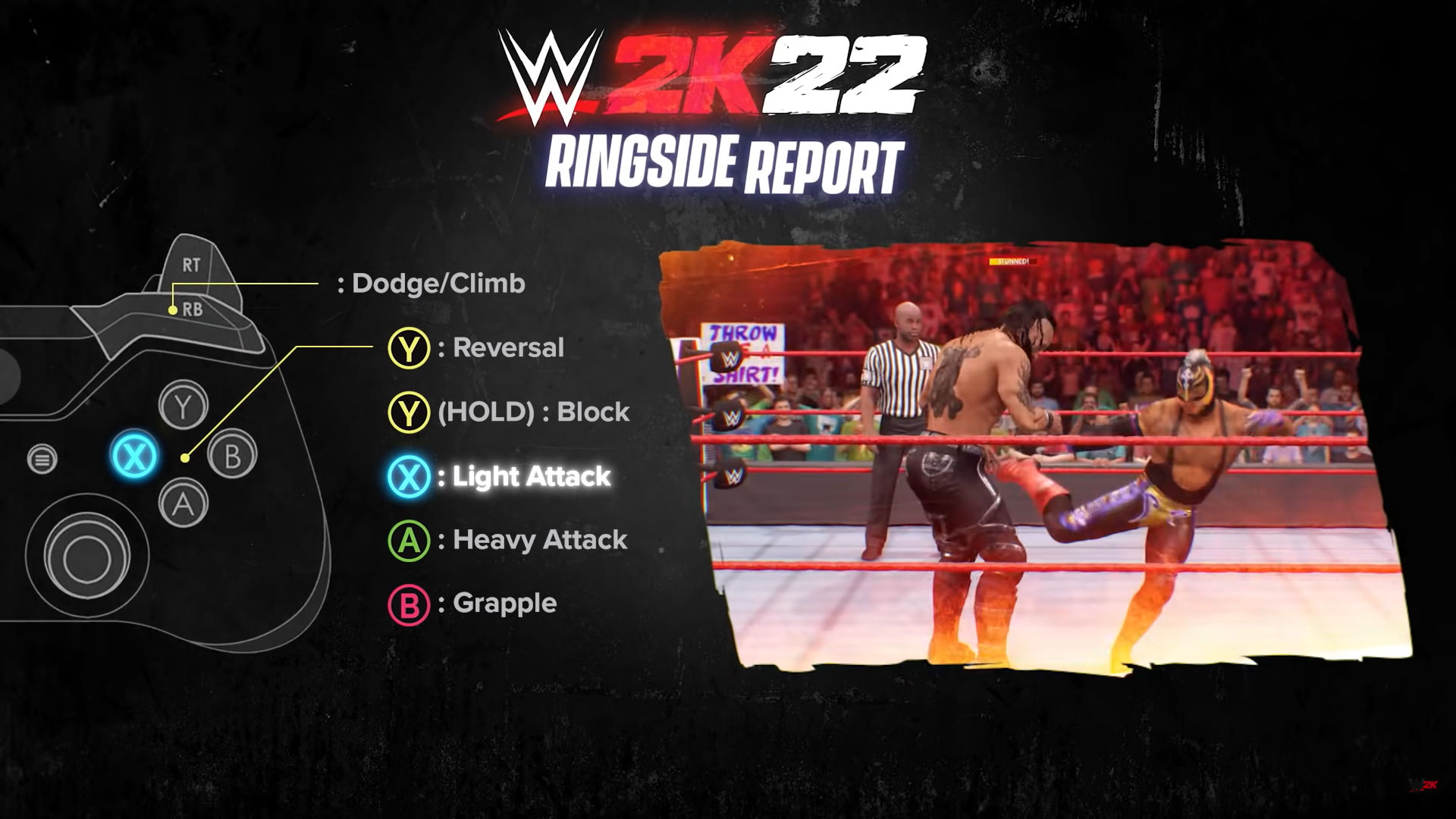 There are all sorts of new controls and changes to basic mechanics all over WWE 2K22, including a slight variation on how to break out of pins. It will be interesting to see how players react to these new changes and whether they find them better than previous games or not.
There are a whole host of changes made to the animations side of things with individual bits flowing seamlessly into the other without much interruption.
In terms of variety in game modes, Visual Concepts has shared that WWE 2K22 will see the return of fan-favourite game modes such as GM Mode. In addition to it, there will also be a much more fleshed-out Career Mode as well as a comprehensive Showcase featuring Rey Mysterio.
Thanks for reading till the end of this article. For more such informative and exclusive tech content, like our Facebook page