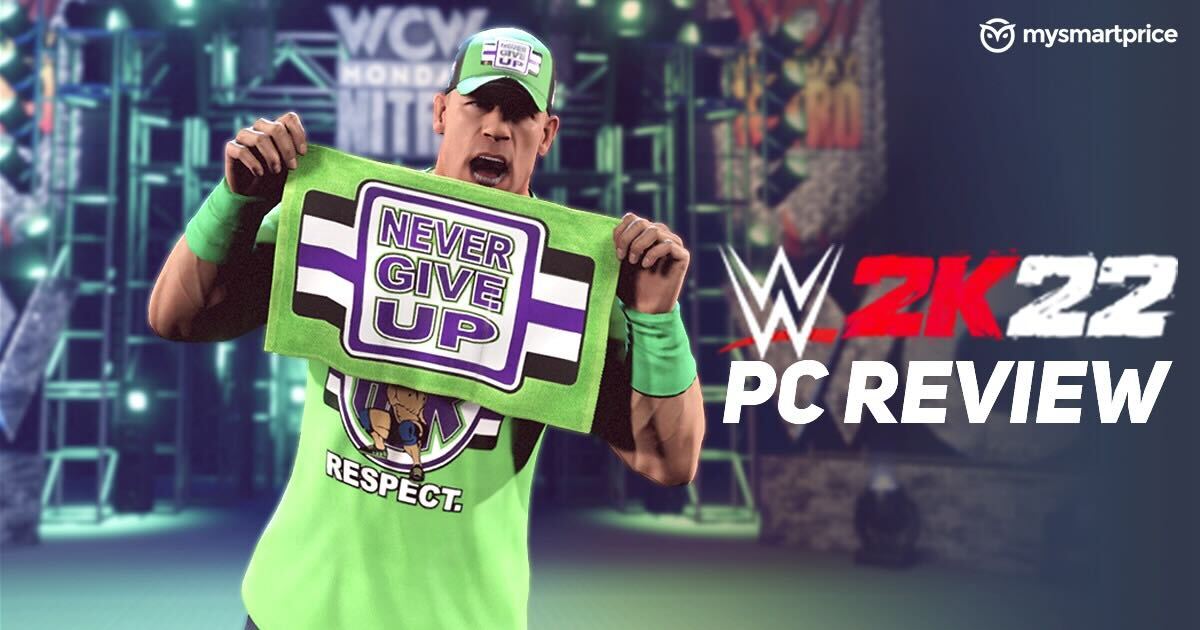 My earliest memories of a WWE game are from back in 2002-03 playing 'Smackdown: Here Comes the Pain' in video game parlours. The first time I got to really spend time on a WWE game was about half a decade later when I got 'Smackdown Vs Raw 2008' for my PSP console. I spent a good part of my college life playing all the WWE games from 2009-2012 on a PS2/Xbox 360. The first WWE game I actually purchased was WWE 2K15 for my Xbox One. The last WWE game I played was WWE 2K18 on my PC. It's a fun realization that I've played WWE games on almost every kind of gaming setup they've been available on. It's even more interesting to note how there have been 3-4 completely unique naming schemes for WWE games over the years.
Audio/Visual Presentation
9.0/10
What Is Good?
Better Visual Presentation
Improved Commentary
Fast-paced Gameplay
Engaging MyRise Mode
What Is Bad?
Universe Mode needs a Reboot
AI Tuning could be Better
MyGM mode could be improved
Locked at 60FPS (PC)
Noticeable Glitches Still Present
The naming scheme has stayed consistent since 2K replaced THQ as the publisher for WWE franchise games in 2013, but another major change came in 2018 when co-developer Yuke finally departed and Visual Concepts took over the development. The result, as you might know, was WWE 2K20 being one of the worst received games in the franchise, with IGN straight-up calling it a "buggy mess".
In the aftermath of this, 2K skipped the 2K21 update altogether, instead taking a break of 2 years and coming up with WWE 2K22. It's the first WWE game available for the next-gen PS5 and Xbox Series S/X consoles and also probably the most hyped WWE game in recent years. I have spent the last 20 days playing this game and I can't count the number of times it made me feel like ripping my hair off. And yet, I can't stop playing it and I don't see myself stopping for the next few months at least. Why is it so and should you buy it? Here's our full review.
WWE 2K22 PC: Pricing and System Requirements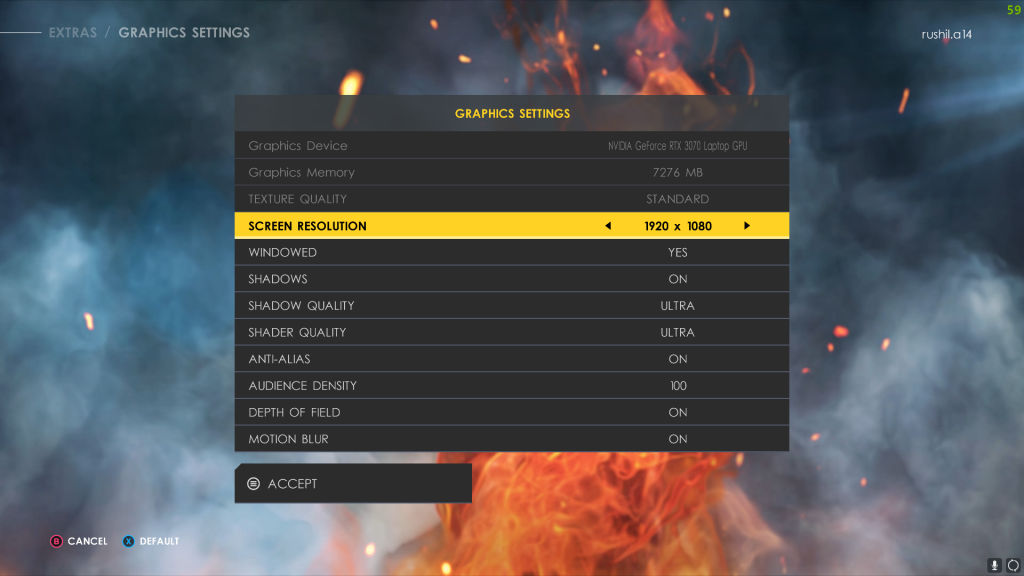 I played the PC version of WWE 2K22, downloaded from Steam. The launch price of the Standard edition was Rs 3,299 but it's currently selling for about Rs 2,500 on Steam. I tested the game's Deluxe version which includes access to some additional DLCs including all the nWo characters. My gaming setup is an Alienware X17 laptop (11th Gen Core i7 + Nvidia RTX 3070) and I used an Xbox-compatible wired controller with it. Here's a list of the minimum system requirements for the game as listed on Steam:

One weird exclusion from the PC version is the ability to unlock higher FPS gameplay. My screen has a 360Hz refresh rate and I could use that to play WWE 2K18 at up to 180FPS. But WWE 2K22 at least for now is locked at 60FPS gameplay, which further drops down to 30FPS for cutscenes. I'm hoping a future patch could fix this.
WWE 2K22 Review: Hits Different Visually, For Sure
Let's start by talking about the things that do hit differently. Starting off with the graphics themselves, the visual presentation of the game is a noticeable upgrade over the recent games. The character models of superstars look more 'solid', the arenas look much closer to TV than ever and the new lighting enhancements definitely add to the realism. This is most evident during the entrances where the superstars look and move as authentically as they possibly can on a video game.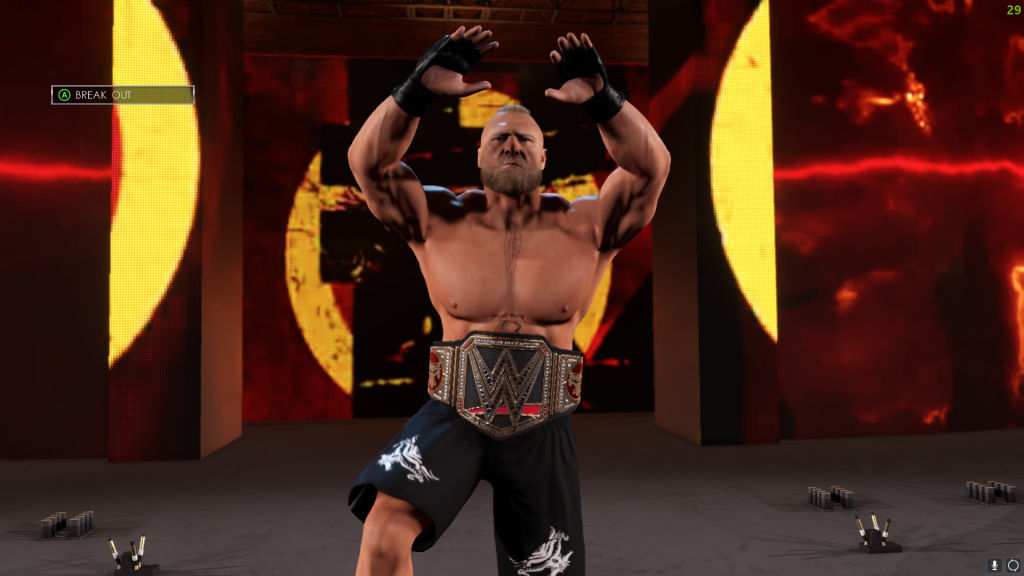 The in-ring presentation feels better too with superstars now looking bigger and the automatic camera cuts working seamlessly throughout a match. The added motion blur and camera angle changes during special moments make the whole experience feel a lot more immersive.
Another thing that has definitely improved is how the physics of the game works. Superstars don't feel like lightweight dolls anymore in their movements and most of the aerial moves now feel much more impactful than before. Even weapon physics feel improved with steel chairs feeling much more realistic, weapons getting damaged realistically with every hit and tables not disappearing right after being broken.
Lastly, the commentary feels much more authentic as well, with the banter between Michael Cole, Corey Graves and Bryan Saxton being better connected to the in-ring action and some contextual commentary spots about the in-ring superstars and their history against each other.
WWE 2K22 Review: Gameplay Overhaul Hits Different AF
The biggest way in which WWE 2K22 hits differently is the revamped controls. It doesn't matter if you're vastly experienced or playing a WWE game for the first time, the all-new button layout will demand a learning curve, albeit an easy one at that. Most of the things have been simplified, so much so that even a complete newbie can feel right at home here within the first few minutes. Some other things, like signatures and finishers now being a multi-button affair, and 2-3 different options for reversals, do still feel unnecessarily convoluted.
The fighting mechanics have been revamped too. Now there is a 3-button attack system in place, with different permutations and combinations of the buttons resulting in different attack combos. It's theoretically similar to what we see in fighting games like Tekken and Mortal Kombat and works surprisingly well in a WWE setting. The gameplay feels much more fast-paced, the superstars feel much swifter between moves and the wide variety of options under the new combo system means even an amateur button-masher can easily surprise the most meticulously experienced players at times.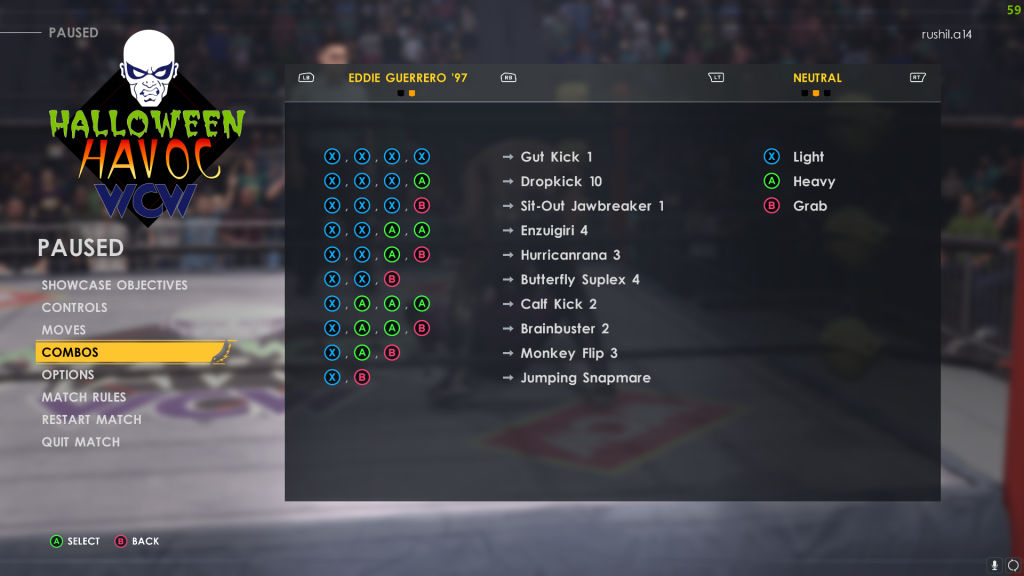 If you're an experienced player reading this, don't frown yet. While the game is definitely trying to get new players to feel at home faster, long-time players of the franchise will appreciate the removal of clunky grapple chain games, unnecessary complications of the stamina bar and multi-layered health meters and almost all (I say almost, yes) the weird bugs and problems found in WWE 2K20.
Talking about things that have been removed, there is no limit to reversals now, which can be both a good thing or a bad thing depending on how you like your WWE matches. I personally love the ability for never-ending reversals but it can get frustrating too when you're playing against a skilled opponent and the result of the match comes down to who'll miss their reversal first.
WWE 2K22 Review: New Game Modes, But Nothing Too Different
A lot of attention was given this year to the return of "MyGM" mode, which was last seen on SvR 2008. It's basically a management simulation mode where you take over one of the WWE shows as the GM and try to beat an AI or another player in terms of delivering higher ratings, managing the budget, drafting superstars and putting on the best show possible. The lack of any actual in-ring gameplay here means that this mode is meant only for the most ardent of fans and I suspect a lot of casual players might give this one a pass.
Then there's the Universe mode, which has been a staple of WWE games for the last many years. Take over the WWE Universe, customize shows, book PPVs, and play matches; basically, a never-ending sandbox simulation for those who can't get enough of WWE action. Most of it feels very similar to the last iterations, with some new cutscenes here and there. One important change is the ability to manually announce MITB cash-ins, either at the beginning of a show or even in the middle of a match. I personally had been waiting for this to happen since forever. Another new feature is the ability to edit match cards even while a show is underway, again making the experience slightly more dynamic.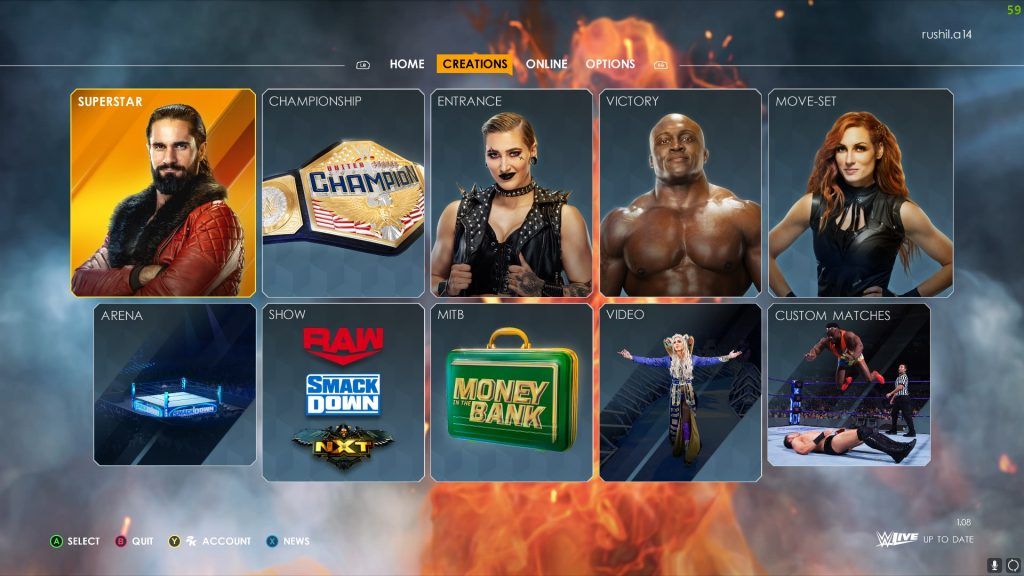 However, not everything is great and some of the long-standing problems of the franchise still exist here and there. Universe Mode still feels stagnant at times with the same set of 20-30 superstars being put in matches again and again, despite having a huge roster of 160+ superstars available. Rivalries keep following the same template over and over again, and the inconsequential nature of this mode takes away some of the fun.
I would love to see a more dynamic Universe mode, like how about a cross between the MyGM mode and Universe mode. You get to book and plan shows as a GM and can also play those matches yourself, with the results and ratings of the matches actually having some consequence to the game's progress itself.
2K Showcase mode returns with a closer look at the career of Rey Mysterio this year. You get to relive some of the biggest wins of his career while also getting really insightful bites from Mysterio himself about him and his friendship with Eddie Guerrero. I really loved how the game seamlessly switches from in-game cutscenes to real-life footage of some of the most iconic moments of Mysterio's career.
The career mode returns as 'My Rise" this time where you can create your own superstar and take them through the WWE journey. There are a ton of storyline options here spanning different brands and based on the choices you make; your journey might look completely different from someone else's. And then there's almost the same number of options and routes available for the female superstar storyline as well.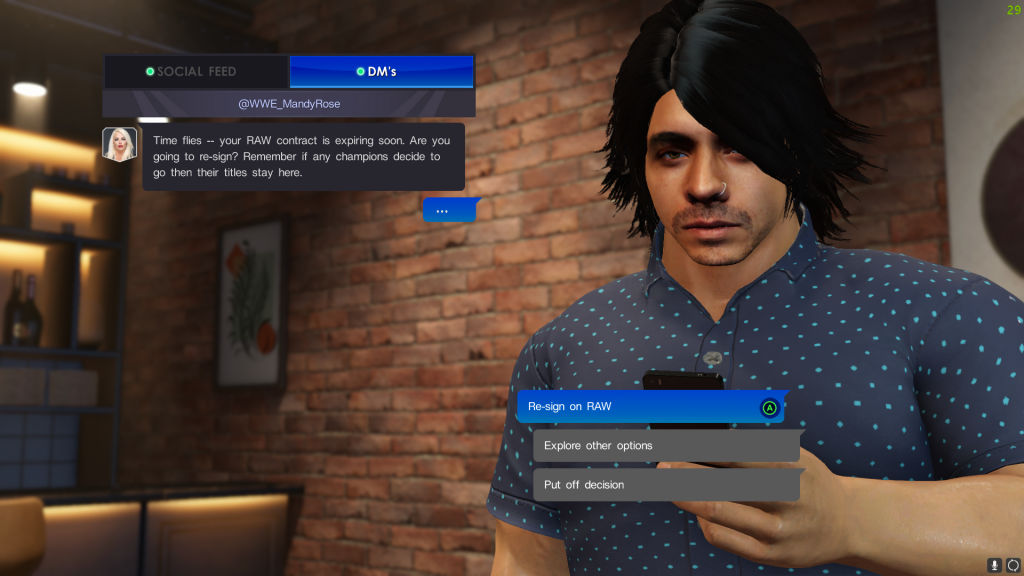 Again, a great gameplay experience made even better with real-life superstars like HBK, Seth Rollins and Mr McMahon himself doing voice-overs for their avatars and proper TV-style twists and turns. The matches themselves do feel repetitive at times, especially since 95% of the time you'll be made to fight in normal 1v1 matches. It would have been refreshing to get an occasional Steel Cage/No DQ match or some other crazy stipulation every now and then.
Finally, there's also a My Faction mode, which is basically 2K's take on EA's FUT Team mode in FIFA games. Spend money, collect player cards, build a team, and take on other players online. I personally have never played it in FIFA games and didn't try it here. Not to forget, you can always just go online and play a match against other players or create a lobby of your own to play among friends.
WWE 2K22 Review: Problems That Hit Not-So-Different
While a lot has improved in WWE 2K22, it still suffers from some familiar problems plaguing WWE games since the beginning of time. The targeting system still feels like a big hit-or-miss, especially when there are more than 4 superstars in the ring. Tag team matches still work weirdly in the sense that if you start the match as the superstar on the apron, you will be locked out of any in-ring action because your control will always be on the tagged-out superstar unless you manually change the controller settings. In this case, you'll have to manually switch controllers every time you make a tag to keep control of the in-ring superstar.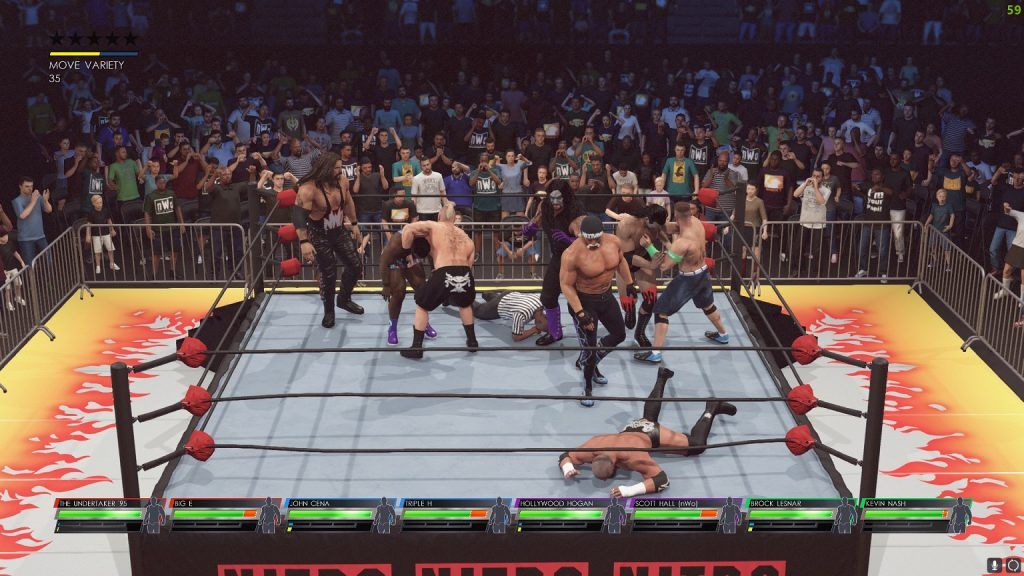 You can't play a traditional 5v5 Survivor Series match, since the maximum in-ring superstars are limited to 8 still. There are still 3 different match types: Extreme Rules, No Holds Barred and No DQ, which basically all do the same thing. The ringside Hell in a Cell gameplay is much more restrictive now but they did add weapons to HIAC finally so I'm not complaining.
But the weirdest part still is just the general inconsistency of the game's AI. This is again most evident in matches with 4 or more superstars involved, with the AI sometimes just standing still for minutes, or going completely berserk getting stuck in a huddle trying to beat the same opponent.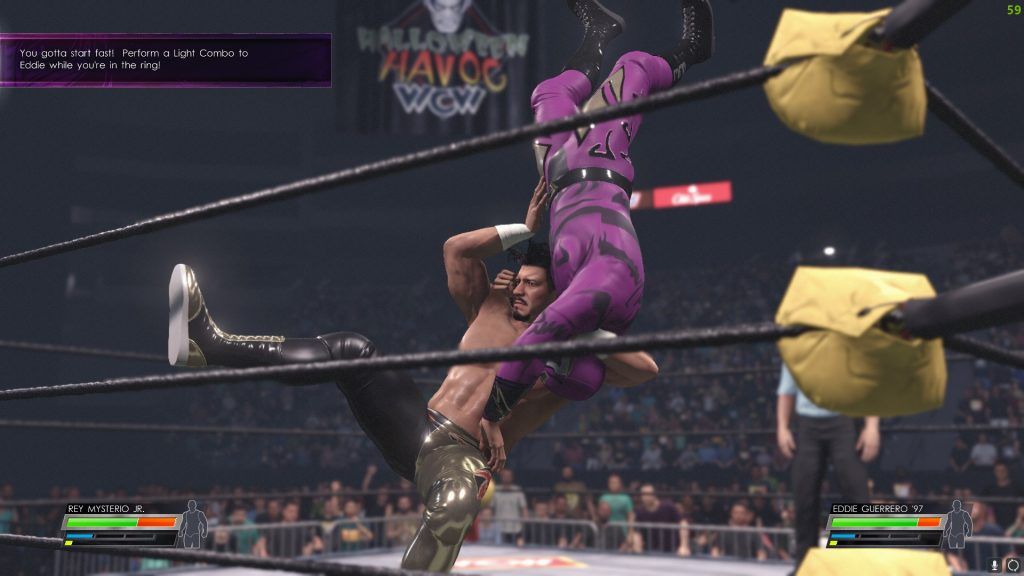 I played the game with the AI set on the second hardest difficulty level and for the most part, the AI doesn't really act like it's actually trying to hurt my player, until it randomly decides to go on a reversal streak, reversing anything and everything. It is frustrating, and I'm not saying it just because the AI put me through a table I set up myself.
WWE 2K22 Review: Conclusion and Verdict
WWE 2K22 is the best-looking WWE game to date, and I can only imagine it'll look even better on next-gen consoles. The new gameplay mechanics are faster and will definitely help new players pick up this game just for the sheer fighting fun. Regardless of whether you like a fun arcade-style fighting game experience or a serious WWE simulation, this game has plenty to offer for everyone and should keep you engaged for the good part of this year.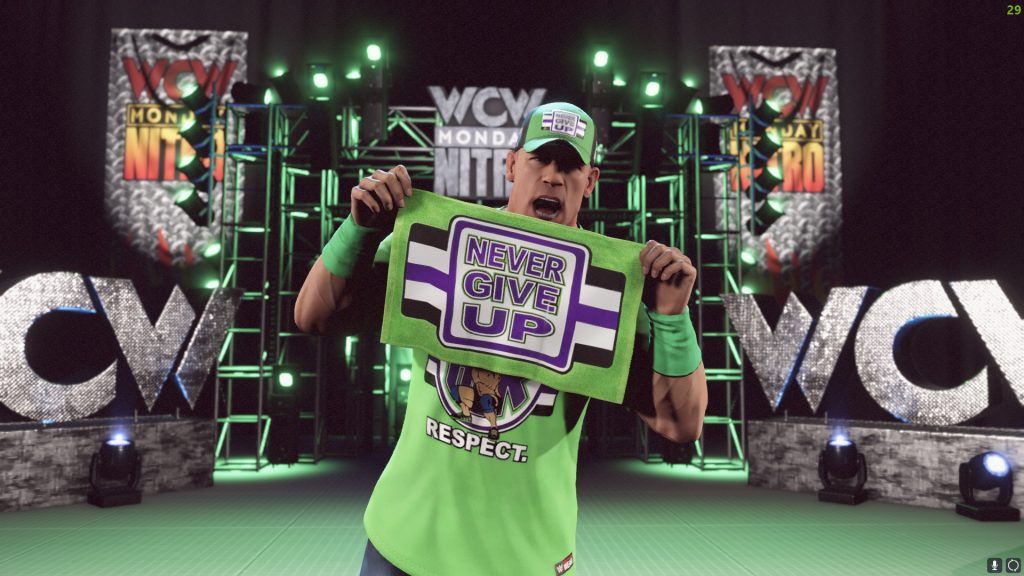 That being said, it's still not a ground-up reconstruction or anything, with some of the idiosyncrasies of the franchise still plaguing it. The AI tuning still needs work, the targeting system can single-handedly ruin a well set-up match for you, and there are still quite a few bugs and glitches present. While the barrage of bugs that came with 2K20 has been rectified, the game can still throw the more-than-just-occasional curve balls with superstars entangling into each other or other objects, cutscenes completely opposite to what happened in the match playing after it, Steel cages disappearing in the middle of a match and so on. Plus, there still have been no new additions in terms of match types or crazy things you can do in the game. And 90s kids will be disappointed to know that a lot of familiar faces for us are no longer a part of the game's roster, including a playable HBK, JBL, Christain, Lita etc. Although to be fair, they did add a lot of other iconic superstars from the yesteryears.
Overall, this game is a huge step forward from WWE 2K20, but that's also because the 2K20 was a huge step backwards from how the series was progressing over the years. Regardless, I would like to think of WWE 2K22 as the first product of a new era in WWE games, and we know how first-gen products only get better in the next iterations, so fingers crossed for 2K23.
If you're planning to buy WWE 2K22, I'd recommend buying the standard edition because the Deluxe edition at almost double the price doesn't feel justified, unless you plan on playing MyFaction mode a lot or just need to see Hulk Hogan in a different costume. For what it's worth, if you're just looking for a casual WWE game, you can still get 80-90% of the same experience from an older WWE game like 2K18 or 2K19, which are available for much cheaper now. Ultimately, WWE 2K22 is a good step in the right direction for the franchise, one that corrects the blunders of the last game, but I will still not call it the perfect WWE game as of now.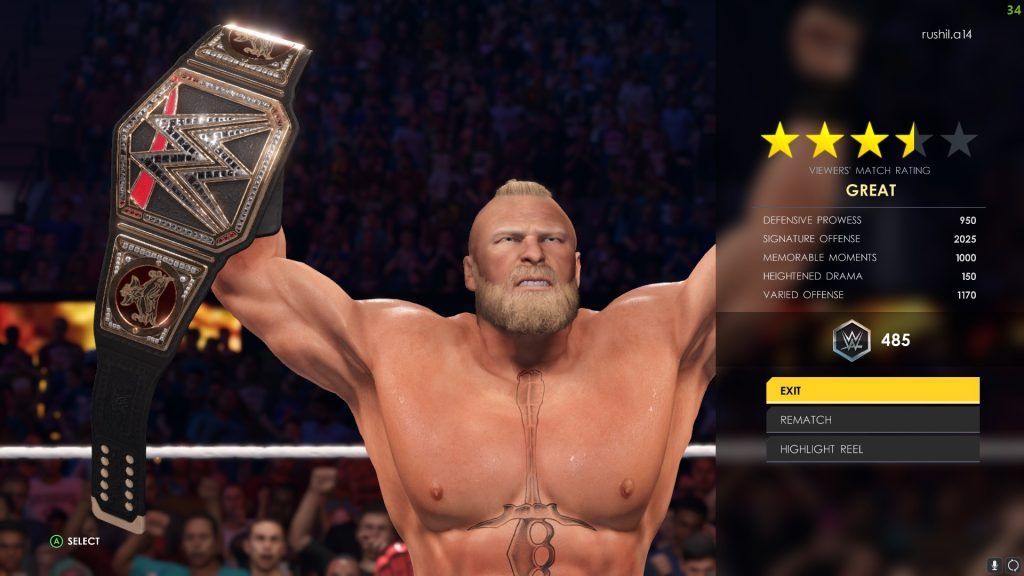 I'll leave you with this. WWE 2K20 was the Rock Bottom of WWE games, but with a swift F-5 and a much-needed Attitude Adjustment, WWE 2K22 cements its place in the Pedigree of WWE games as a well-delivered Stunner. Hopefully, they don't Go To Sleep and continue on this upward trend from here on, else it could spell Trouble in Paradise for them.