Highlights
WWE 2K23 was released on 17 March 2023 across various platforms including PC.
The game features four various editions of the game: Standard Edition, Cross-Gen, Deluxe Edition, and Icon Edition.
WWE 2K23 features a roster of 201 new wrestlers and many Superstars including JohnCena, The Undertaker and many more.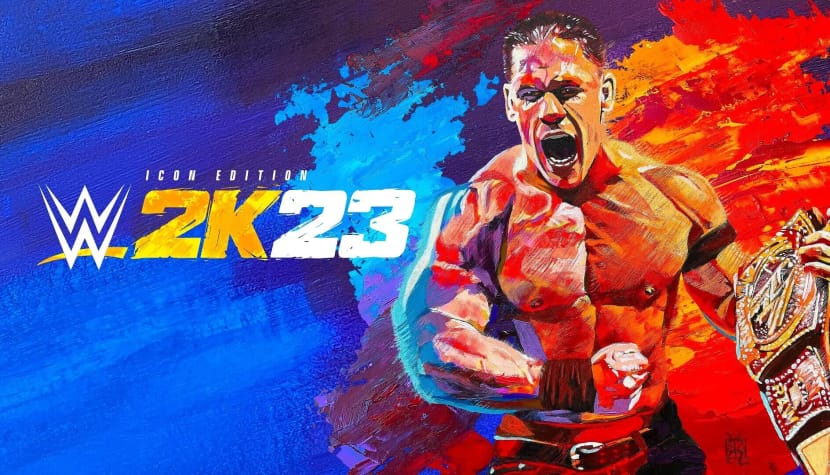 WWE 2K23, the newest iteration of the iconic WWE video game brand created by Visual Concepts, is now available globally for PlayStation 5, PlayStation 4, Xbox Series X/S, Xbox One, and PC through Steam. The game was released on March 17, 2023.
All editions contain photos of WWE 2K23 Executive Soundtrack Producer and 16-time World Champion, Hollywood legend, record-setting philanthropist, and Hollywood icon, John Cena.
Also Read: BGMI Might Return to India Soon with Limited Playtime and Internal Changes, Claims Report
2K Sports Released WWE 2K23 with New Wargames Mode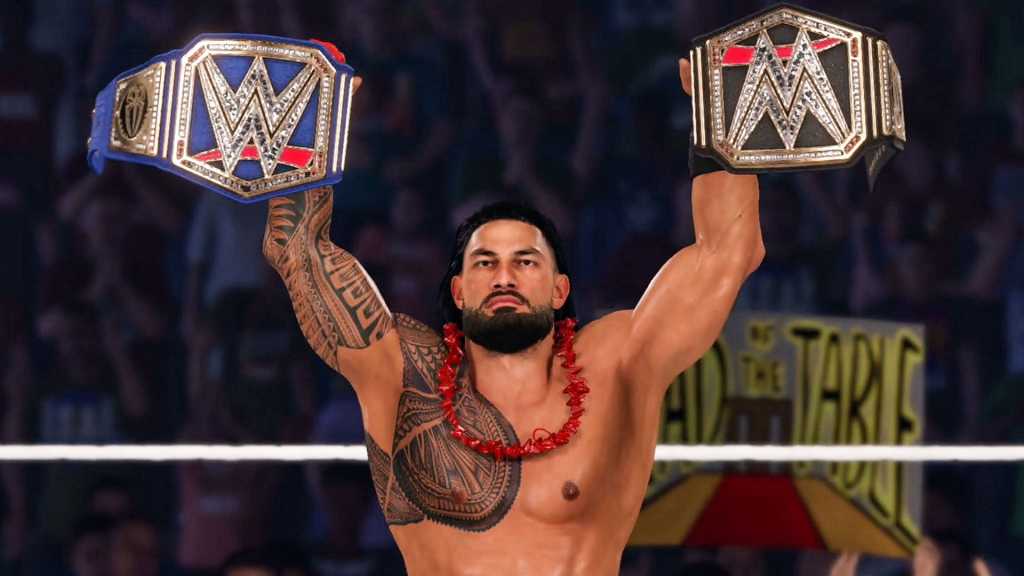 WWE 2K23 includes a slew of new features and enhancements to fan favourites:
Wargame: WarGames is essentially a 3v3 or 4v4 mode that takes place in two adjacent rings that wrestlers may freely wander between. It begins with a battle between two wrestlers, while the rest of their teammates wait their turn in their respective cages. As the match progresses, the other players will be able to enter the combat zone one by one. The WarGame combat begins after all of the Superstars have been counted in the ring.
"You Can't Beat Me" 2K Showcase Starring John Cena: John Cena is one of the most favourite wrestlers in WWE. Defeating him is considered a privilege for a few Superstars. In this mode, players will be able to take the role of John Cena's toughest contenders and fight with him. This interactive sports entertainment documentary, which spans Cena's 20-year WWE career and is narrated by Cena himself, employs 2K's proprietary Slingshot Tech for a smooth transition from gaming to live-action film to bring critical moments in each fight to live.
MyRise Mode: The WWE 2K23 game's MyRise mode is one of the most exciting modes you may play at any moment. This mode differs from the others in that it allows you to create your own legacy. You may relive the adventures of an actual male or female WWE wrestler and add your own spin to their exploits.
WWE 2K23 contains a roster of 201 new and returning Superstars, including Cody Rhodes, Roman Reigns, Queen Zelina, The Undertaker, Bron Breakker, Chyna, Roxanne Perez, Stone Cold, Rhea Ripley, Drew McIntyre, Cora Jade, Bianca Belair, Carmelo Hayes, and many others! The Deluxe and Icon Editions also contain Ruthless Aggression versions of John Cena, Batista, Randy Orton, and Brock Lesnar. All of the Superstars get a new look. The whole roster may be seen here.
WWE 2K23 is Now Available in Four Editions
Standard Edition: costs $59.99 on previous-gen platforms PC and costs $69.99 on current-gen consoles (PS5 and Xbox Series X/S) in both physical and digital formats.
Cross-Gen: On PlayStation and Xbox systems, it costs $69.99. The Cross-Gen version contains the Standard Edition on previous and current-gen platforms from the same console family, as well as the same PlayStation or Xbox account.
Deluxe Edition: The PS4, PS5, Xbox Series X/S, and Xbox One in both physical and digital forms, as well as the PC in digital format, are now available for $99.99. The Deluxe Edition contains the Standard Edition, the Bad Bunny Bonus Pack, and a Season Pass to all five post-release Downloadable content packs and many more.
Icon Edition: The Icon Edition, which features unique cover art by renowned WWE-inspired artist Rob Schamberger, is now available for $119.99 on PS4, PS5, Xbox Series X/S, Xbox One, and PC.
Also Read: SuperGaming Partners with India's Leading YouTuber, Techno Gamerz, To Bring Him as a Playable Character for Upcoming Game
MSP Gaming is the gaming arm of MySmartPrice. We are a one-stop destination for everything gaming. Join our community for regular tournaments and stay updated about the gaming ecosystem – https://bit.ly/msp_gaming_community