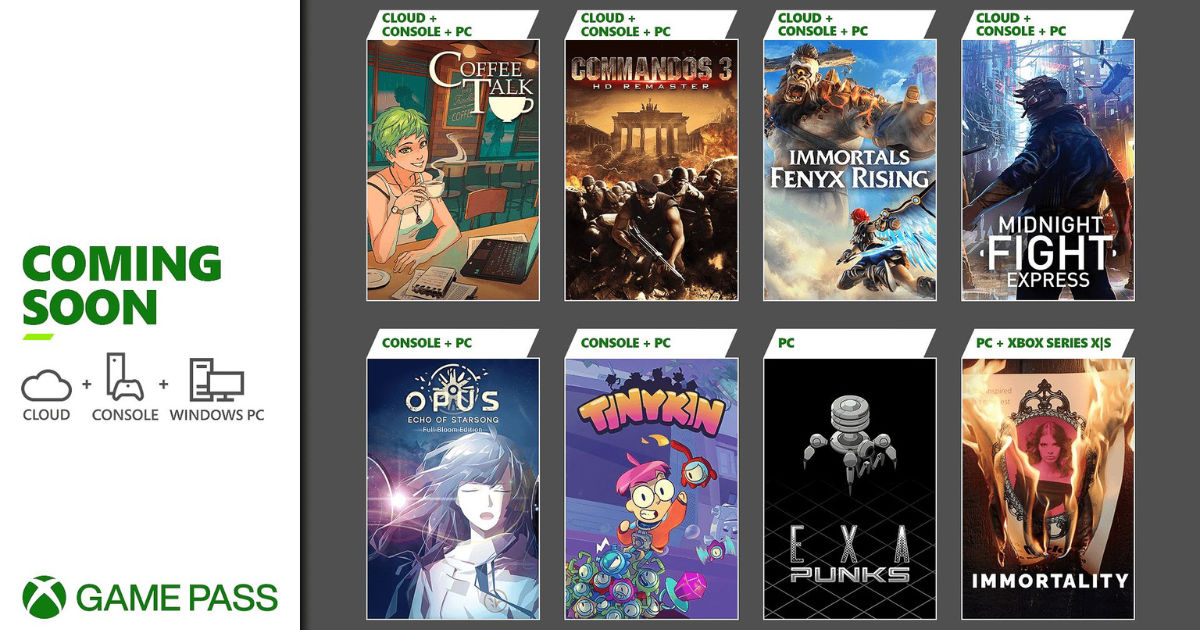 It is once again that time of the month that Xbox Game Pass subscribers get new games added to the platform, and the lineup this time is a doozie. Joining Game Pass this month are the likes of highly anticipated indie titles, Midnight Fight Express and Coffee Talk.
Also included in the lineup are Ubisoft's Immortals Fenyx Rising as well as other major indie titles like Immortality and Exa Punks. Games coming to Game Pass in the second half of August:
Coffee Talk (Cloud, Console, and PC) ID@Xbox – Available Now
Midnight Fight Express (Cloud, Console, and PC) ID@Xbox – August 23
Exapunks (PC) ID@Xbox – August 25
Opus: Echo of Starsong – Full Bloom Edition (Console and PC) – August 25
Commandos 3 – HD Remaster (Cloud, Console, and PC) – August 30
Immortality (Cloud, PC, Xbox Series X|S) ID@Xbox – August 30
Immortals Fenyx Rising (Cloud, Console, and PC) – August 30
Tinykin (Console and PC) ID@Xbox – August 30
Also Read: Upcoming Xbox Elite Controller Seems to Have Leaked
Xbox PC Game Pass Adds Quake 4, Wolfenstein 3D and More in Celebration of Quakecon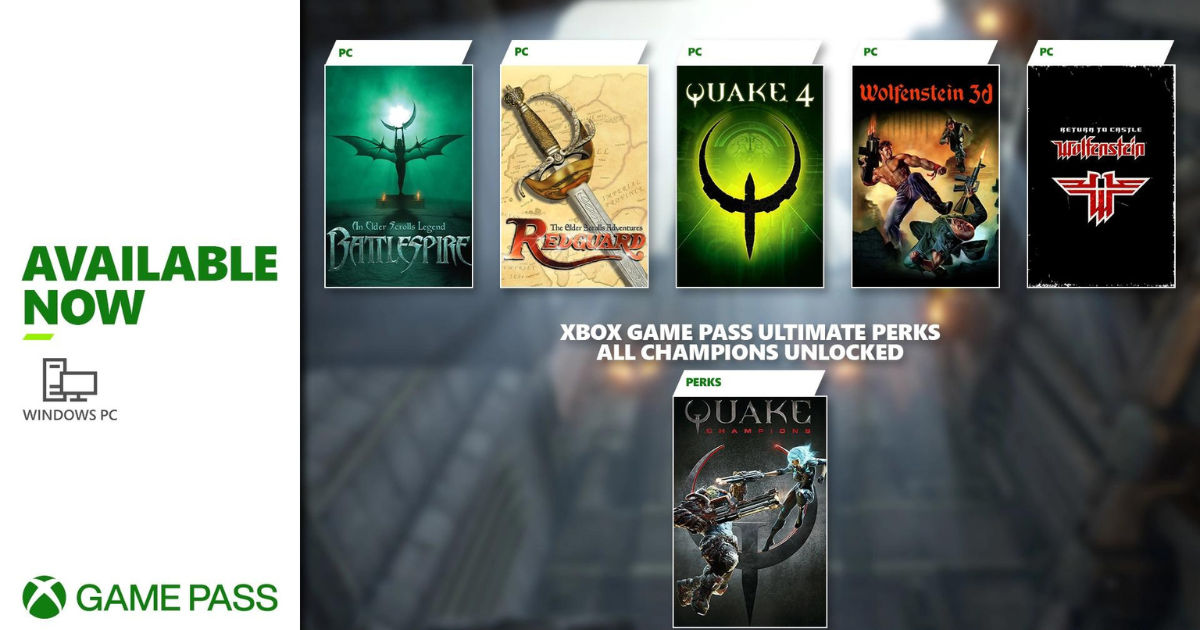 Quakecon is now live, and in celebration, Xbox has added several iconic games from id Software's catalogue, including Quake 4 and Wolfenstein 3D.
Games available today on PC Game Pass:
An Elder Scrolls Legend: Battlespire (PC)
Quake 4 (PC)
Return to Castle Wolfenstein (PC)
The Elder Scrolls Adventures: Redguard (PC)
Wolfenstein 3D (PC)
Xbox continues to add a number of interesting Day One releases but mixes things up with the addition of several iconic titles from the industry's past. While players get to enjoy a bunch of new games, 10 games are also leaving the platform, including the likes of NBA 2K22, Hades, and Elite Dangerous.
Games leaving Xbox Game Pass:
Elite Dangerous (Cloud and Console)
Hades (Cloud, Console, and PC)
Myst (Cloud, Console, and PC)
NBA 2K22 (Cloud and Console)
Signs of the Sojourner (Cloud, Console, and PC)
Spiritfarer (Cloud, Console, and PC)
Twelve Minutes (Cloud, Console, and PC)
Two Point Hospital (Cloud, Console, and PC)
What Remains of Edith Finch (Cloud, Console, and PC)
World War Z (Cloud, Console, and PC)