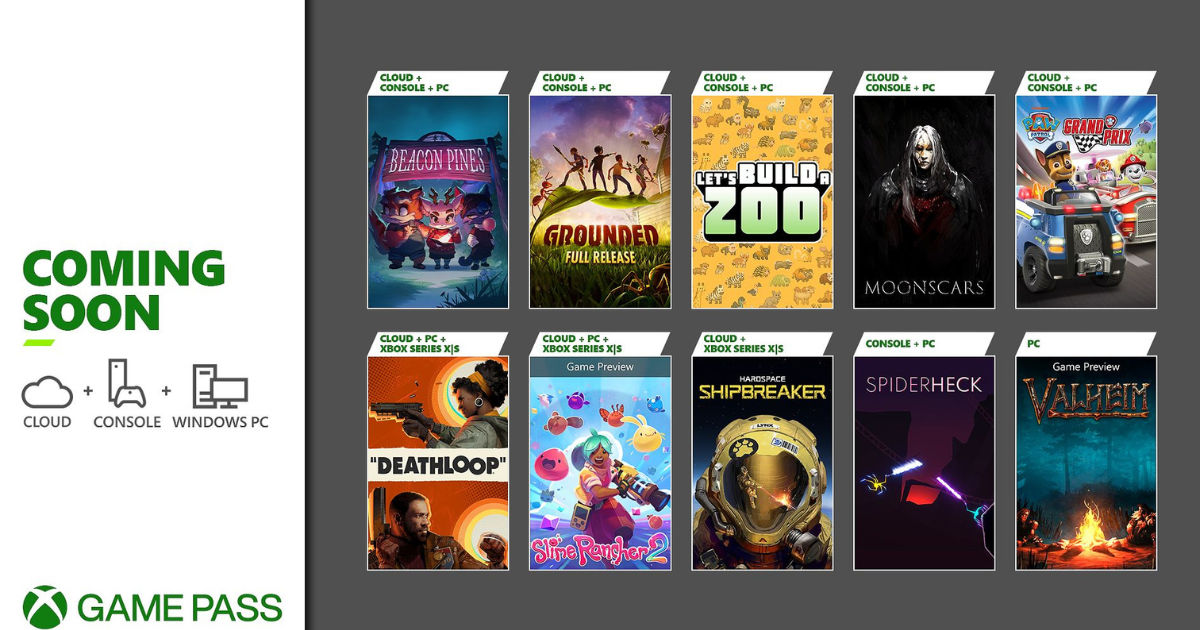 The second wave of games for September have been confirmed for Xbox Game Pass, and possibly its biggest addition is Deathloop, which is available for download today. Deathloop had been exclusive to the PlayStation 5 and PC before today, and now, Game Pass users can download the game at no extra cost.
Other major additions to the platform this month include the full release of Grounded, a highly-anticipated brand-new co-op experience by Obsidian Entertainment. This survival game puts players in the shoes of characters that have been shrunk to the size of an ant and must now survive in their own backyard.
September is an absolutely stacked month for Game Pass subscribers and many of the games in this lineup are available to download now.
Also Read: Deathloop to Arrive on Xbox After One Year of Sony PlayStation 5 Exclusivity
Xbox Game Pass – Deathloop is Now Available to Download
Deathloop (Cloud, PC, and Xbox Series X|S) – Available Now
Hardspace: Shipbreaker (Cloud and Xbox Series X|S) – Available Now
SpiderHeck (Console and PC) – September 22
Beacon Pines (Cloud, Console, and PC) – September 22
Slime Rancher 2 (Game Preview) (Cloud, PC, and Xbox Series X|S) – September 22
Moonscars (Cloud, Console, and PC) – September 27
Grounded – Full Release (Cloud, Console, and PC) – September 27
Let's Build A Zoo (Cloud, Console, and PC) – September 29
Valheim (Game Preview) (PC) – September 29
PAW Patrol Grand Prix (Cloud, Console, and PC) – September 30
As these games arrive on the platform, several games will be leaving Game Pass, including the likes of Dirt5 and Subnautica: Below Zero. Players can avail a membership discount to save up to 20% to keep these games in their library:
AI: The Somnium Files (Cloud, Console, and PC)
Astria Ascending (Cloud, Console, and PC)
Dandy Ace (Cloud, Console, and PC)
Dirt 4 (PC) EA Play
Dirt Rally (PC) EA Play
Going Under (Cloud, Console, and PC)
Lemnis Gate (Cloud, Console, and PC)
Slime Rancher (Cloud, Console, and PC)
Subnautica: Below Zero (Cloud, Console, and PC)
The Procession to Calvary (Cloud, Console, and PC)
Unsighted (Cloud, Console, and PC)
Visage (Cloud, Console, and PC)