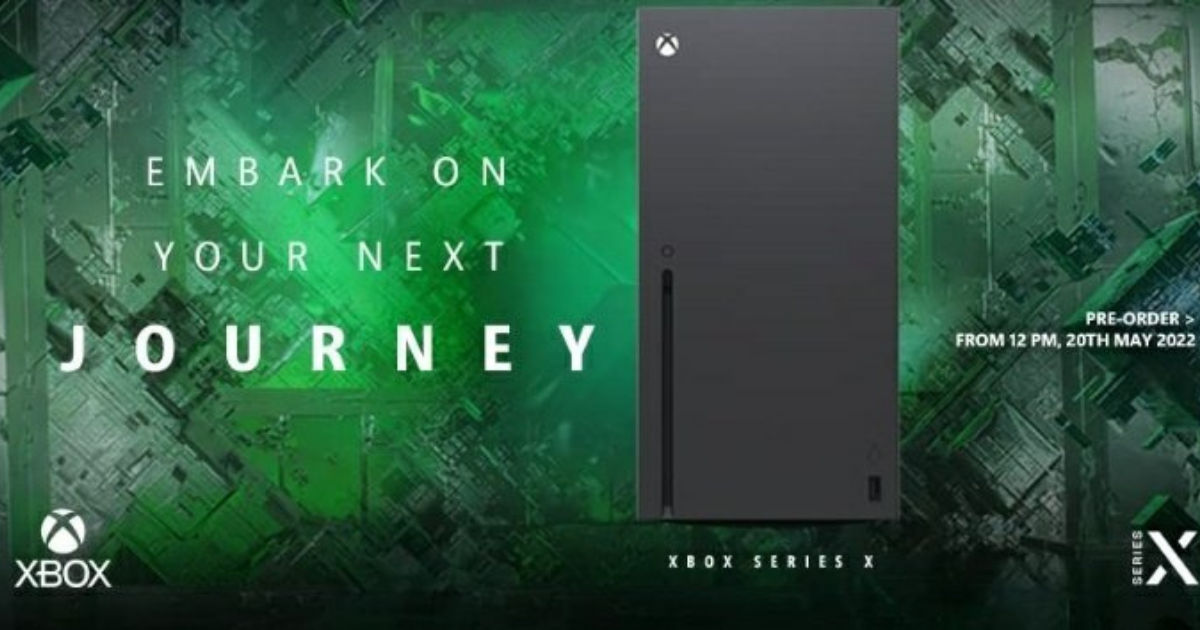 Xbox Series X is up for restock next on May 20 from 12 PM and players can most likely get their orders in from Amazon/Flipkart. The Xbox Series X hasn't had that many restocks in the country despite reasonably high demand amongst the console fanbase in India.
Stocks will likely be available at Flipkart or Amazon and buyers can try and get their hands on a brand-new Series X tomorrow. The Xbox Series X has built up quite the library of first and third-party titles and the presence of Xbox Game Pass only sweetens the deal further.
The catalogue of games on offer in the Game Pass is only about to get more appealing with the release of more first-party titles such as Starfield and Hellblade II: Senua's Saga.
Also Read: Microsoft Xbox and Bethesda Showcase Officially Confirmed for June 12
Xbox Series X Restock Scheduled for 12 PM, 20 May 2022
Next Xbox Series X Restock is on 20th May 12PM

Xbox Series X: https://t.co/qzRAmNFoEZ

Xbox Series X Bundles:
1) https://t.co/jEYZtavO6Q
2) https://t.co/SsVv1Jgrg3
3) https://t.co/3Xu9yNVAml
3) https://t.co/YaYVeJFSzV#IndianConsoleGamers #Xbox #XboxSeriesX #xboxindia pic.twitter.com/1hZkCMN3D5

— Indian Console Gamers (@ICGOriginal) May 17, 2022
Getting your hands on a Series X still remains a pretty massive challenge as the number of units per restock aren't nearly as much as the PlayStation 5, reportedly. The PlayStation 5 has been restocked quite regularly through the year with there being a restock almost every month of the year so far in 2022.
The Series X, on the other hand, has been available intermittently through the year with the last restock taking place towards the end of April in 2022. Curiously, some Twitter users spotted a May 13 restock for the console but after heading to place the order – the retailer claimed that the sale had already ended.
Some buyers have even claimed to have placed an order for their Series X today – despite the banner suggesting that the restock is scheduled for 20 May. The restock situation looks pretty shaky right now, which means getting a Xbox Series X order in tomorrow is going to be pretty challenging.
The Xbox Series X is priced at Rs 49,990 while its digital variant, the Series S is priced at Rs 34,990.