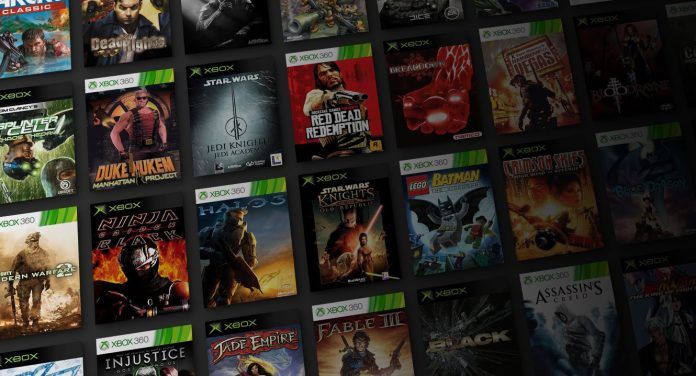 The next generation of gaming consoles will hit the market in a couple of weeks. Both the PS5 and the Xbox Series X/S have impressive hardware power. The Xbox, however, has some impressive backward compatibility on its side. The exact capacity of the Xbox Series X/S backward compatibility has now been revealed. Apparently, the next-gen Xbox consoles will run all Xbox games that were playable on the Xbox One consoles, but there's a catch.
Microsoft's director of program management for the Xbox Platform Team, Jason Ronald, tweeted about this. He said that Xbox had tested the backward compatibility of the upcoming Xbox Series X and S consoles. Apparently, it took over 500,000 hours of testing. All Xbox, Xbox 360, and Xbox One games that worked on Xbox One consoles will work on Xbox Series X and S, from day one. Minus the Kinect titles.
After 500K+ hours of testing, we're are excited to share that all Xbox, Xbox 360 and Xbox One games playable on Xbox One today, except for the handful that require Kinect, will be available – and look and play better – on Xbox Series X|S at launch.

— Jason Ronald (@jronald) October 28, 2020
Here's the catch. Since Microsoft abandoned Kinect, quite a few of the titles won't be playable on the Xbox Series X and S. Additionally, the tweet mentions that this applies to titles that were playable on the Xbox One consoles. That means that the older titles that didn't get compatibility for Xbox One will not come to Xbox Series consoles, either.
This actually includes a lot of very well-received Xbox games, including some Mortal Kombat and F.E.A.R. titles. This is certainly a downer for many folks. However, Xbox still has a very impressive catalogue of backward compatible titles for the Xbox Series consoles. Out of the 2083 Xbox 360 games, 577 will work on Xbox Series, in addition to 42 titles from the original Xbox.
It also makes a strong case for Xbox, especially since Sony has been vague about its intentions with backward compatibility for PS5. The solid backward compatibility, plus Microsoft's service offerings, including the Game Pass, are making the Xbox Series X and S look like very good options to many.
Which next-gen console are you looking to buy? Tell us in the comments!
Thanks for reading till the end of this article. For more such informative and exclusive tech content, like our Facebook page