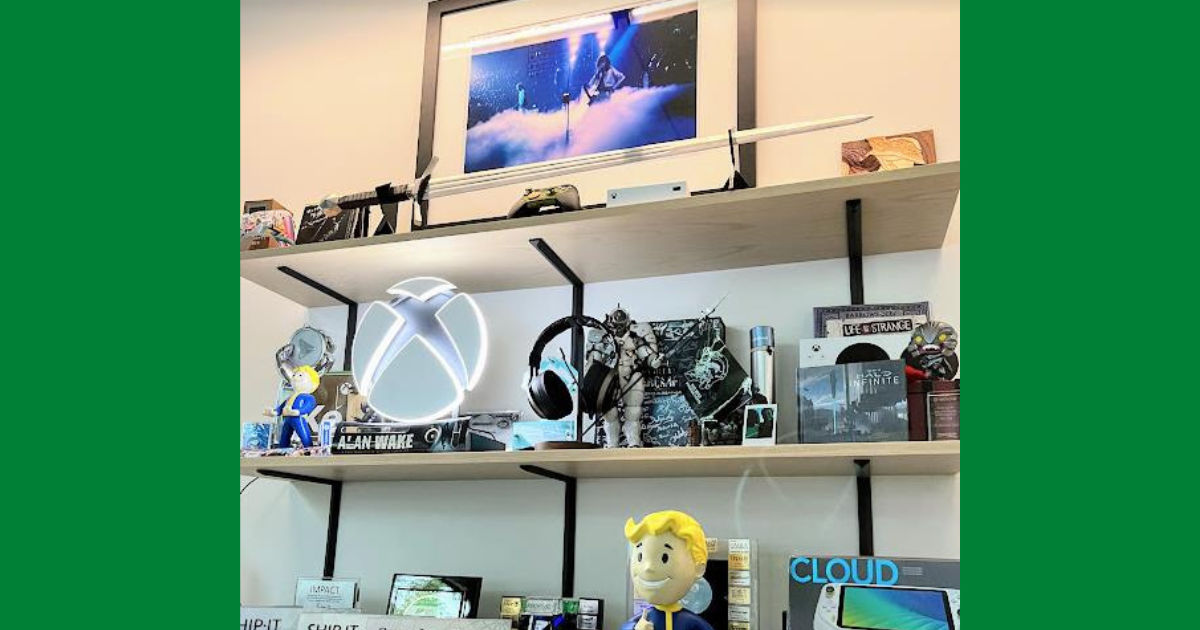 The fabled Phil Spencer shelf strikes again as fans seem convinced that the Xbox boss is teasing yet another piece of hardware in a recent tweet. For quite a bit now, Spencer has teased upcoming games, hardware, and streaming service's through the said shelf and it looks like an xCloud-only streaming device is what's up next from Xbox.
Right on top of the shelf towards the right of the controller sits a rather small device that looks almost identical to the Series S, only the power buttons have swapped sides. For a while now, Xbox has been rumoured to have been working on a streaming device, codenamed "Keystone" that will allow users to use the device to access the xCloud streaming service.
Effectively, this will allow players to play console-level games through the cloud on their TVs, or monitors, much in the way that Apple TV functions, but for games.
Also Read: Xbox Plans to Bring Call of Duty to Game Pass, But Will Still Launch On PlayStation
Xbox "Keystone" Prototype Possibly Teased in Latest Tweet from Phil Spencer
Now what did we say about putting old prototypes on your shelf boss

— Xbox (@Xbox) October 10, 2022
Cloud technology has been a rather major focus for both Microsoft and Sony in the new console generation and it seems to have taken off in regions of the world with sufficiently fast internet. While services like PlayStation Now and xCloud are not yet available in India, with internet connections improving over the years, perhaps xCloud could make a debut in the country in the next couple of years.
The streaming device is likely a cheaper alternative to the consoles, which currently retail at Rs 52,890 and 29,800 in India. If the country does eventually get services like xCloud, there is a good chance players might want to opt for a cheaper device that will let them experience the same games at a much cheaper price.
"Keystone" is likely set for launch much later, but there is a possibly that it could be announced soon. It is likely that Xbox could officially unveil the device at next year's E3.