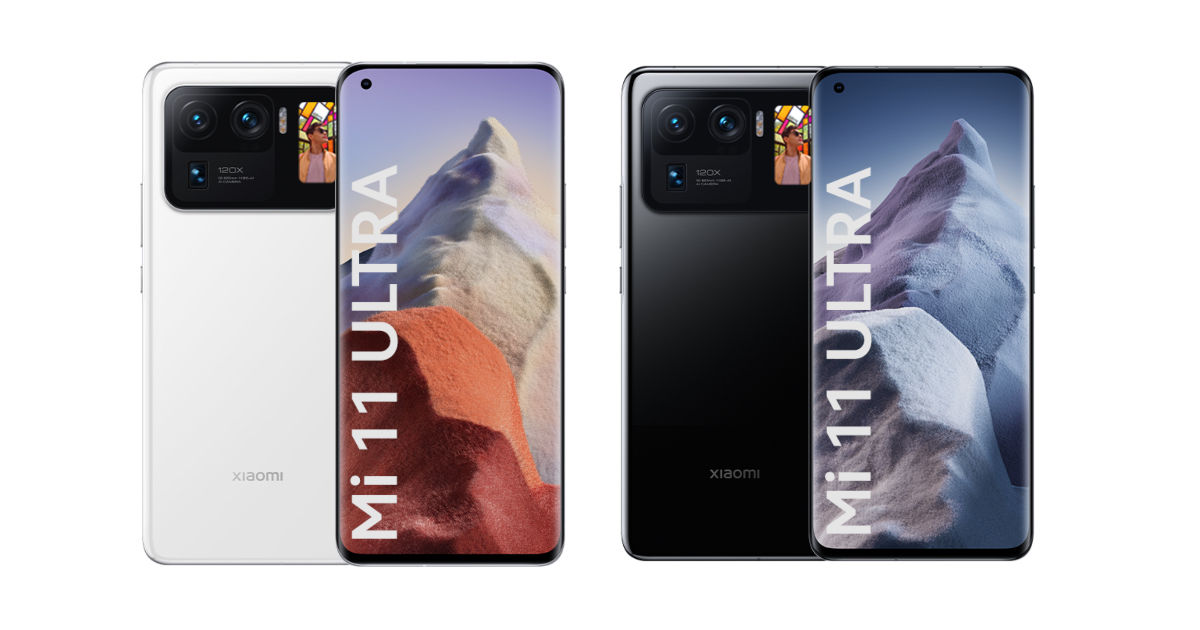 Users of the Xiaomi 11 Ultra, 11 and 11i smartphones have been advised against installing the Android 12 update that has been rolled out for the devices. The information comes courtesy a screenshot of a Telegram conversation, which claims that a number of users have been complaining of their smartphones getting hard bricked, following the update. The screenshot was initially shared on a Telegram channel, and has since been broadcasted across various Twitter posts.
According to the claim, "Some users have pointed out that their device is being hard bricked while installing the Android 12 update. Please do not install the Android 12 v12.5.1.0 Global Stable update if you have a Xiaomi 11 Ultra/11/11i." MySmartPrice could not independently verify the authenticity of the screenshot that has been shared on Twitter, and given that the company has only confirmed the initiation of its Android 12 based MIUI variant in internal testing, which precedes even the public beta version of the software, it is not clear if the claim is even authentic.
Android 12 has been officially announced to be rolling out by Google, and naturally, the Pixel range of phones from Google are the first to get the update. Following this, third party OEMs have confirmed a number of devices that will get the software update, which includes the Xiaomi 11 Ultra, 11 and 11i in China for the company. However, Xiaomi has stated that in due course, it will offer the Android 12 upgrade across a number of devices in its portfolio.
List of Xiaomi phones eligible for Android 12
The full list of devices that will get the Android 12 update from Xiaomi is as follows:
Xiaomi 11 series: Xiaomi 11 Ultra, 11, 11 Pro, 11X, 11X Pro, 11 Lite
Xiaomi 10 series: Xiaomi 10T Pro, 10T, 10T Lite, 10 5G, 10 Ultra, 10 Youth 5G, 10 Lite 5G, 10 Pro 5G
Mi Note 10 series: Mi Note 10 Lite, Mi Note 10, Mi Note 10 Pro
Mi 9 series: Mi 9 Pro 5G, Mi 9 Pro, Mi 9 Explorer Edition
Mi CC9 Pro
Mi Mix Alpha
Redmi K40 series: Redmi K40, Redmi K40 Pro, Redmi K40 Pro+, Redmi K40 Gaming Enhanced Edition
Redmi K30 series: Redmi K30 Ultra, Redmi K30i 5G, Redmi K30 5G Racing, Redmi K30 Pro Zoom, Redmi K30 Pro, Redmi K30, Redmi K30 5G
Redmi Note 9 series: Redmi Note 9 Pro, Redmi Note 9, Redmi Note 9S, Redmi Note 9 Pro Max
Redmi 9 series: Redmi 9 Prime, Redmi 9i, Redmi 9, Redmi 9A, Redmi 9C, Redmi 9
Redmi 10X series: Redmi 10X Pro 5G, Redmi 10X 5G, Redmi 10X 4G
Redmi K20 series: Redmi K20 Pro Premium, Redmi K20 Pro
Poco X series: Poco X3 NFC, Poco X3, Poco X3 Pro, Poco X2 Pro (or F2 Pro), Poco X2
Poco M series: Poco M3, Poco M2 Pro, Poco M2
Poco C3