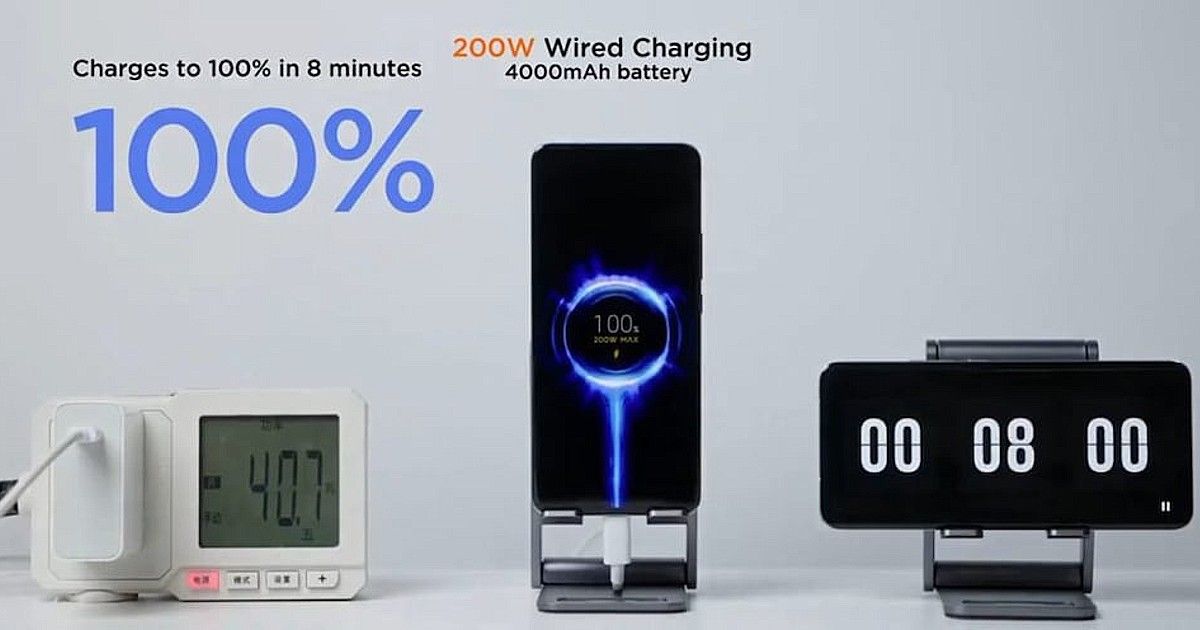 Smartphone charging technology is evolving at a very fast rate. We have already seen smartphones in India with up to 120W fast charging technology. The super-fast charging technology is not limited to premium smartphones as some mid-range smartphones also feature 120W fast charging. Xiaomi introduced its first smartphone in India for under Rs 30,000 with 120W fast charging. The company is now working on an even-faster charging tech. The Xiaomi 200W fast charger has been certified.
A 3C listing of the upcoming Xiaomi charger reveals some key details of the accessory. Let's take a look at the Xiaomi 200W fast charger details revealed via the online certification.
Xiaomi 200W Charger on 3C
Xiaomi might launch its first smartphone with 200W fast charging very soon. A Xiaomi 200W fast charger is listed on the 3C website. The certification website revealed that the Xiaomi 200W charger has the model number MDY-13-EU. The charging adapter can charge at 15W, 27W, 66W, 170W and 200W charging speeds.

The charging technology was first showcased last year. The company claimed that its 200W fast charging technology can charge a 4000 mAh battery from zero to 100 per cent in about eight minutes. To prove its new tech, Xiaomi used a modified Xiaomi Mi 11 Pro with a 4,000mAh battery, which charged to 10 per cent in 44 seconds, 50 per cent battery in three minutes and 100 per cent in seven minutes, 57 seconds.
Of course, the charging test was done in a controlled environment with certain requisites in place. But in the real world, one can expect the tech to charge a 4000 mAh battery in under or around 10 minutes.
It would not be a surprise if the company launches a 200W fast charging phone very soon. Especially when iQOO has confirmed the launch of the iQOO 10 Pro with 200W fast charging. Xiaomi could launch the Xiaomi 13 series with its new fast-charging solution. Alternatively, it could also offer the new battery fast charging tech with the upcoming Xiaomi 12i HyperCharge.