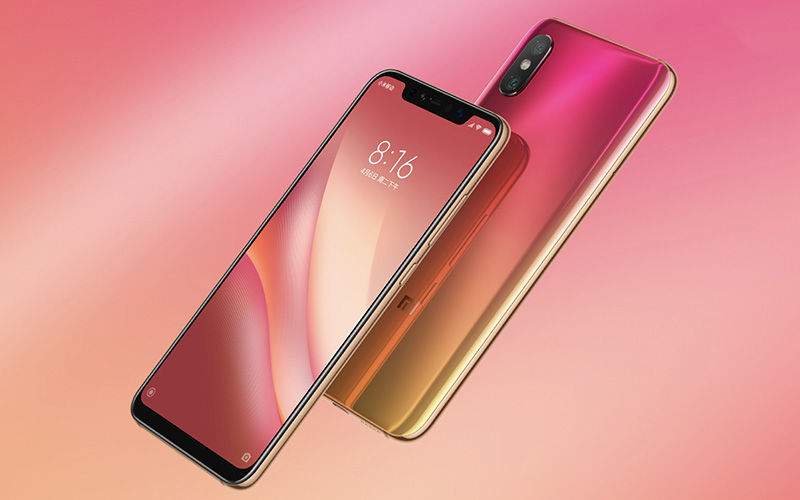 The Xiaomi Mi 8 Pro, which is essentially a low-priced iPhone X (review) knock-off with an in-display fingerprint scanner, has been launched in Taiwan. The phone was first launched in China with the name Mi 8 Screen Fingerprint Edition, along with Xiaomi Mi 8 Lite (known as Mi 8 Youth Edition in China). Xiaomi is expected to release the phones in more locations, so hopefully, they will arrive in India too.
The Mi 8 Line Continues To Grow
The Xiaomi Mi 8 Pro has been pitched at Rs. 38,120 in Taiwan and it will officially be released on October 23 at Xiaomi Mall and Xiaomi Home. The phone comes in a 6GB RAM and an 8GB RAM variant, paired with 128GB of onboard memory. The phone is available in two black options (a transparent one and Meteorite black), as well as a pink and yellow version dubbed Shuguangjin by the company.
The highlight of the Xiaomi Mi 8 Pro is its in-display fingerprint scanner which is still a novelty. Per Xiaomi, the unlocking experience has been improved through tweaks in the algorithm, which has increased the speed by 29 percent and the unlocking success rate by 8.8 percent when compared to the Mi 8 Explorer Edition. In addition to that, the phone also offers infrared based face unlock system that is housed in a notch. The Mi 8 Pro has the Snapdragon 845 SoC under the hood and a 3000mAh battery. It sports a large 6.21-inch AMOLED display with a resolution of 1080 x 2248 and an aspect ratio of 18.7:9.
The phone has a dual rear camera system, consisting of a 12MP wide angle lens and a 12MP telephoto lens. The camera supports Dual PD dual-core focus and is backed by AI to recognize different scenes. It can also provide studio-level lighting effects for better photos. The front camera is 20MP.
A Worthy Competitor To The iPhone XR
The Xiaomi Mi 8 Pro also offers dual GPS, which means interference from big buildings will not deteriorate GPS signals. The phone runs Android Oreo-based MIUI 10 and also supports two SIM cards. Design-wise, the phone has an aluminum body with a translucent rear panel. Another noticeable feature is an advanced cooling system that can prevent the phone from heating up during gaming sessions or charging.
Specifications-wise, the Xiaomi Mi 8 Pro is a lot like the Xiaomi Mi 8 and borrows some key techs from the Mi 8 Explorer Edition. The end result is an iPhone X spin-off, with a much lower price tag that can give tough competition to some of the recently released flagships.
While we wait for the Xiaomi Mi 8 Pro to make its way to India, check out the Mi A2 below. You can also subscribe to our YouTube channel for getting notified whenever we upload a new video.